Hartt Professor Karen Cook Gives Keynote Lecture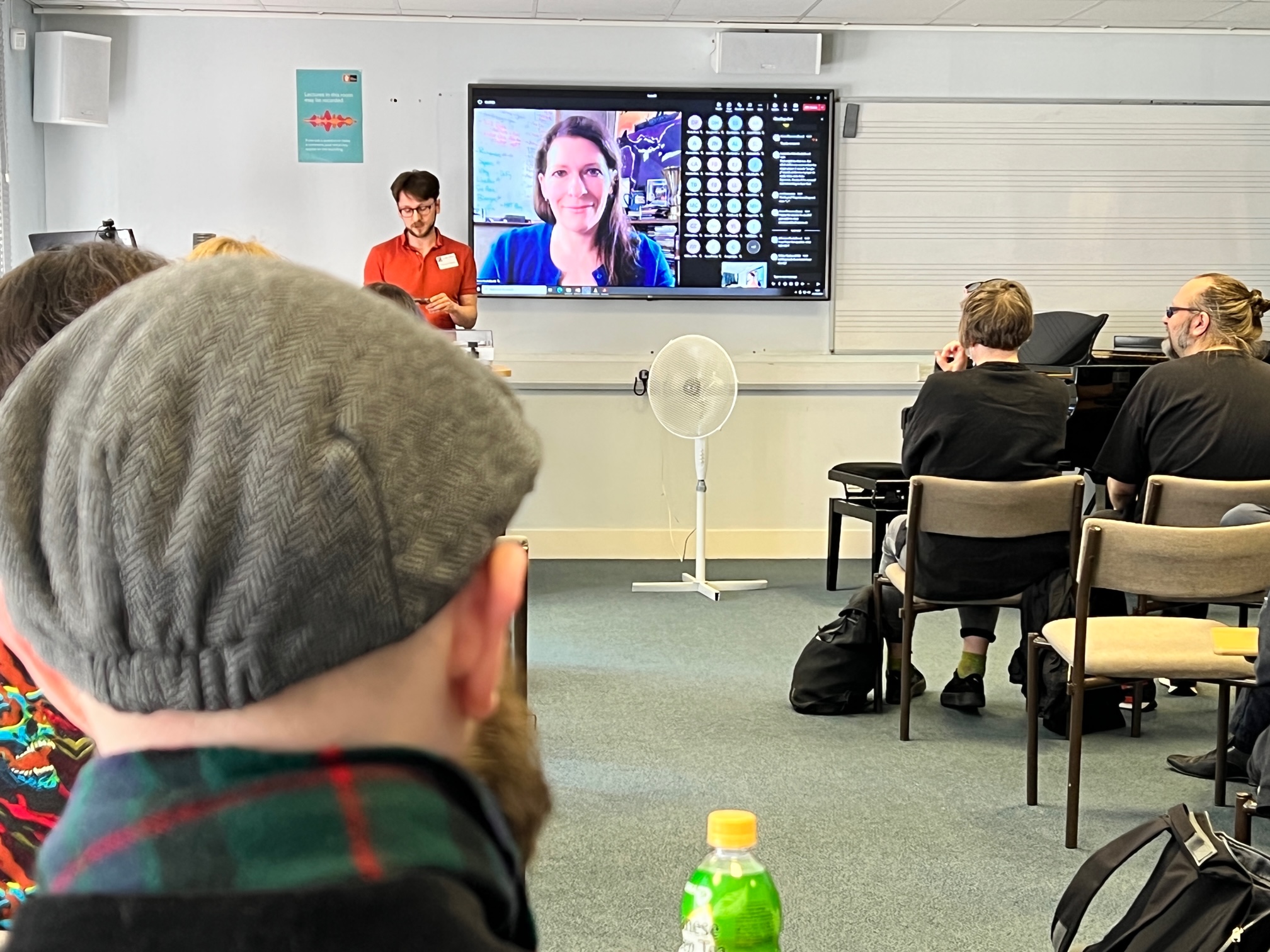 The Ludo2022 Eleventh European Conference on Video Game Music and Sound was held in hybrid fashion, with the in-person contingent at Royal Holloway, University of London. Hartt Associate Professor Karen Cook was invited to give one of this year's two keynote lectures. Her hour-long talk, which she delivered remotely from Connecticut, was entitled "Medievalism, Game Sound, and the Limits of Imagination," and in it she tackled issues of medieval reception history and musical or sonic elements that might inadvertently support negative or inaccurate stereotypes of the European Middle Ages.
For more information on studying video game music at Hartt, please contact Dr. Cook at kacook at hartford.edu.