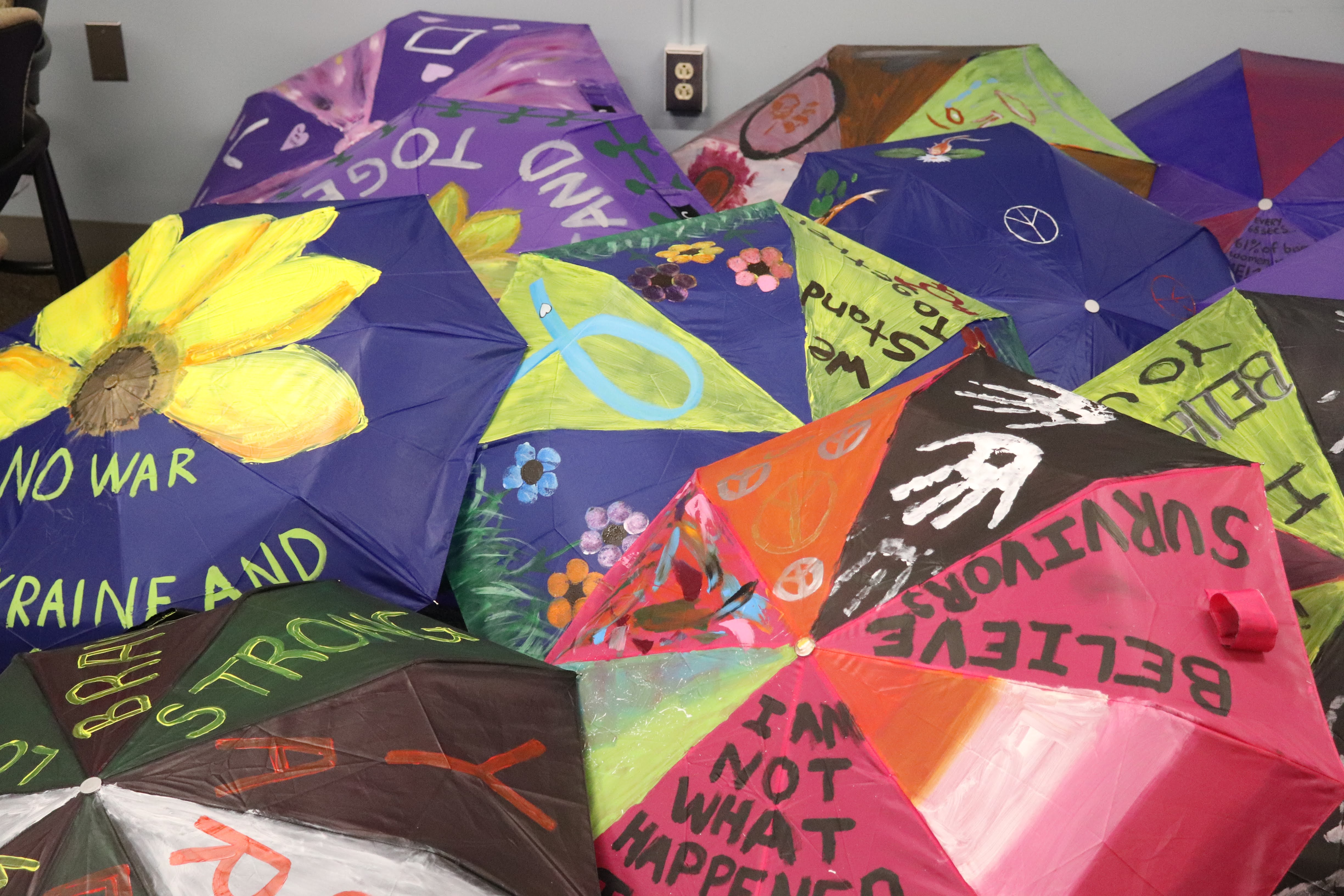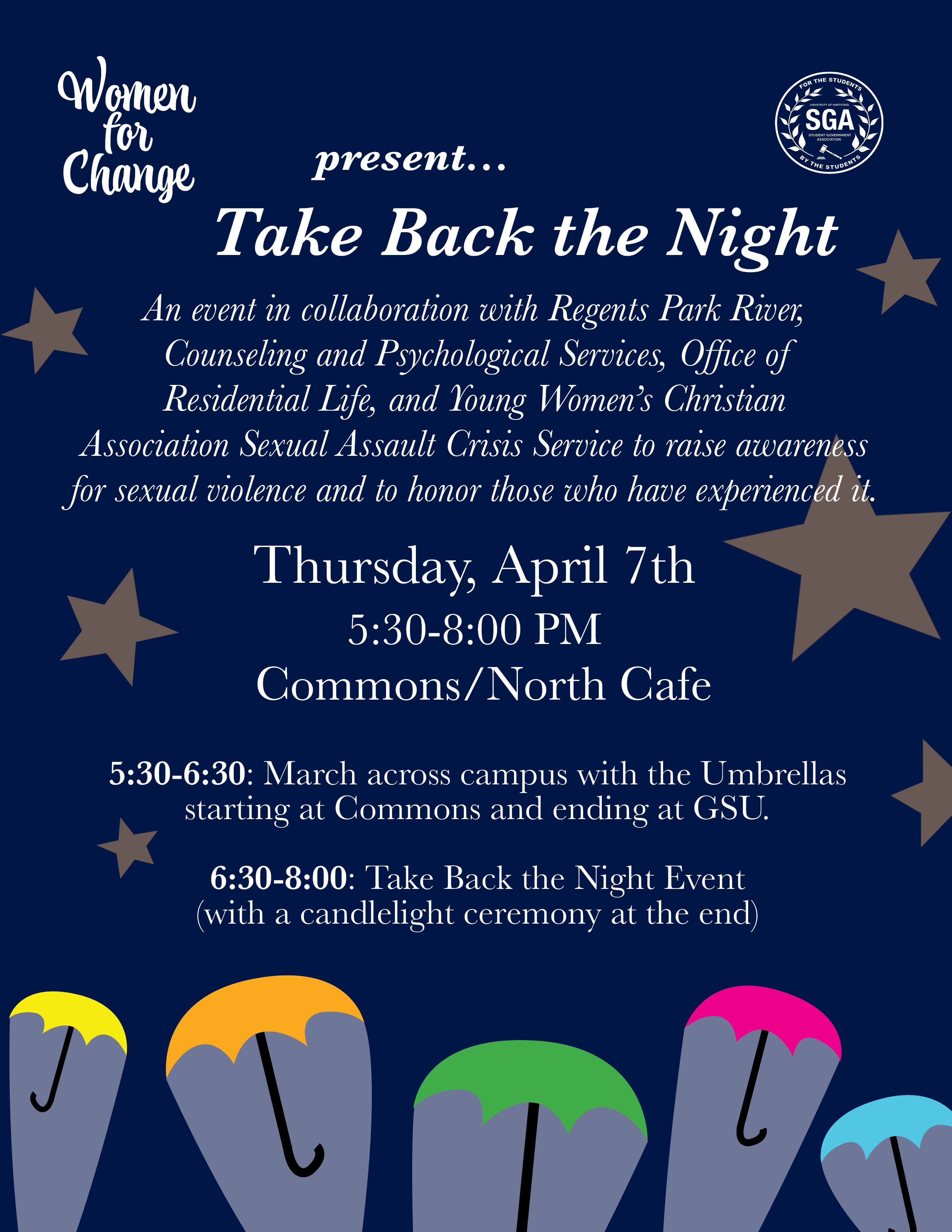 April is Sexual Assault Awareness Month. On Thursday, April 7, Women for Change, in partnership with on and off campus organizations, invite the campus community to be part of "Take Back the Night", an international movement to bring awareness of and protest gender-based violence.  Our purpose is to bring survivors, supporters, and advocates together to call for an end to sexual assault, domestic violence, stalking, dating violence, sexual abuse, and all forms of gender-based sexual violence.
We will gather at 5:30 p.m. outside Commons for a silent march to GSU. We march in solidarity with survivors and victims of sexual violence carrying painted umbrellas that were created as part of "Umbrellas for Peace".
At 6:30 p.m., we will gather in North Cafeteria of Gengras Student Union. We will hold space for those who have been affected by gender-based violence to share their stories. This speak-out will be guided by therapists from Counseling and Psychological Services (CAPS). Members of Sexual Assault Crisis Service (SACS)/YWCA will be in attendance to provide resources and support.  We will end the evening with a candlelight ceremony.
Shatter the Silence. Stop the Violence. Believe Survivors. Take Back the Night.