A Newman Club Alumni Reunion Mass and Dinner Planned for June 4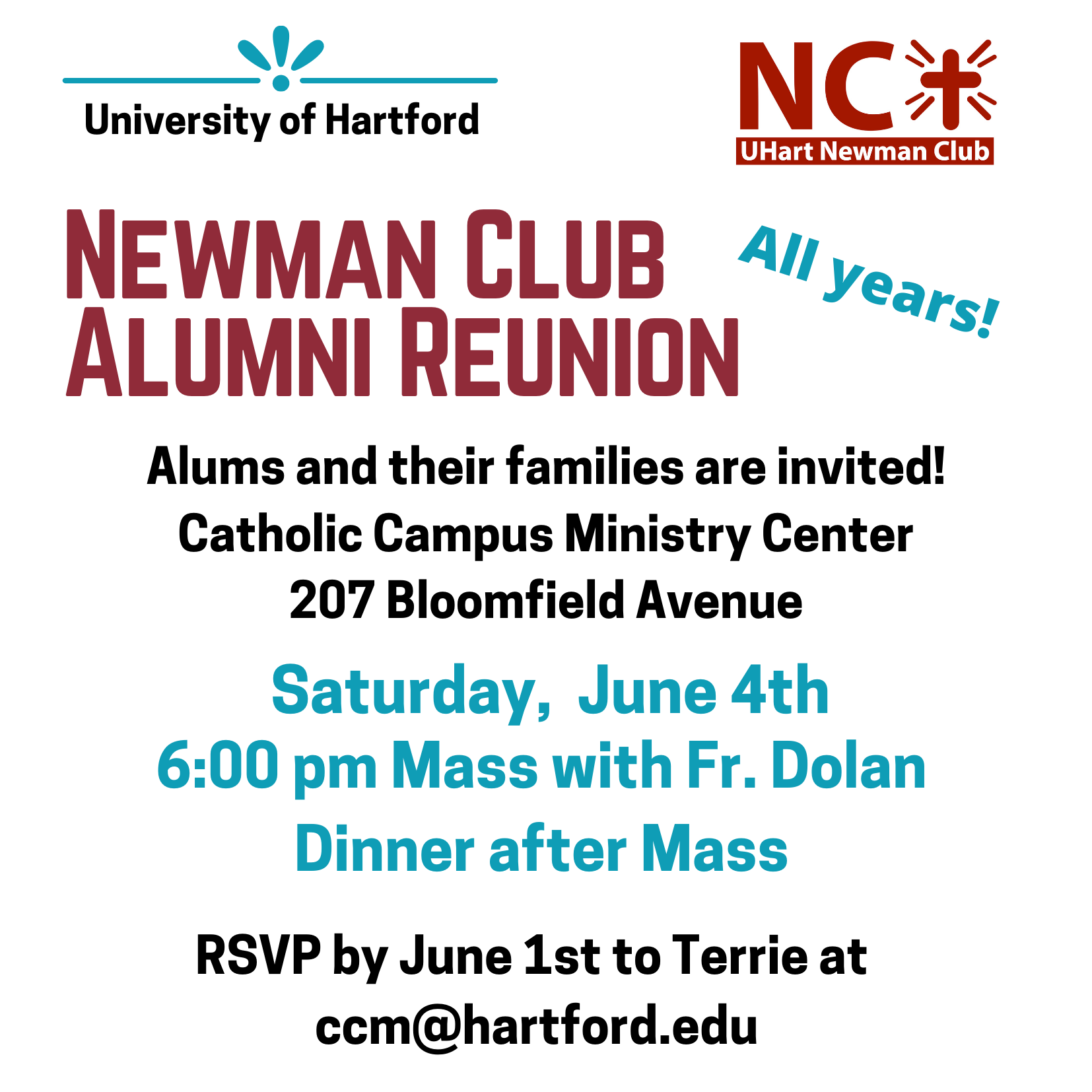 Newman Club Alumni and their families are invited for Mass with Father Dolan and a reunion dinner at the Catholic Campus Ministry Center on June 4. Mass will begin at 6 p.m. followed by dinner after Mass. Sandi Smith will be joining us.
Please RSVP by June 1 to Terrie at ccm@hartford.edu or call (860)216-1254.  Hope to see you there!