Honoring Dr. James: BMES and NSBE Distribute STEM Kits to Local Youth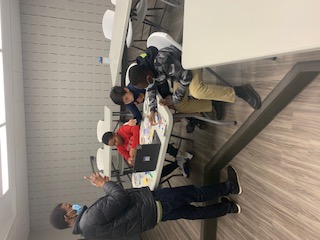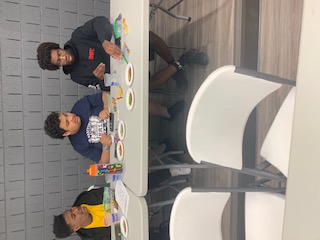 On May 10, NSBE and BMES members collaborated to assemble and distrute 100 science kits to local youth at the Goal Mentorship Program in Hartford. The service project was conducted in honor of the late Dr. Eric James, who was an Assistant Professor of Biomedical Engineering at UHart. 
NSBE UHart Chapter Programs Chair and Bio-Medical Engineering student, Jarel Marcelin '23, stated that "The goal of the science kits was to introduce STEM-related concepts to local students by having them work on two mini science projects in groups." The service project allowed the young students to "Learn about the physics of candy diffusion and chromatography" Jarel added.
A special thank you to all the participating students, Assistant Professor Dr. Mary Arico, and Public Safety Captain, Mike Davis, who helped organize the event.