Professor Nicholas Ealy Named Distinguished Teaching Humanist for 2022-24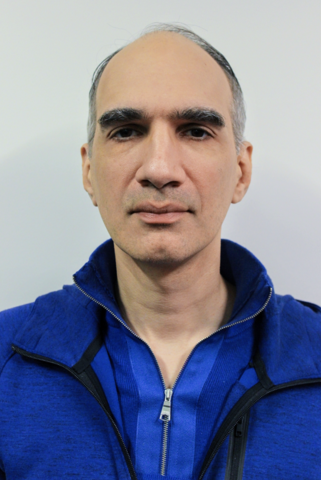 Nicholas Ealy, Professor of English and Modern Languages in the College of Arts and Sciences, has been selected as the University of Hartford's Distinguished Teaching Humanist for 2022-24.
Ealy received his PhD in Comparative Literature from Emory University and specializes in medieval literature, with a focus on France and Spain. Since arriving at the University of Hartford in 2007, he has directed the French program and taught a variety of interdisciplinary courses on literature and film (e.g., Literature and Psychology; Love, Illness and Literature; Women's Literature; Literature and Criminal Justice) in addition to courses in French and Spanish. Starting in 2016, he has also directed the Humanities Center. His awards include the Donald C. Davis University Interdisciplinary Award for teaching (2015), the A&S Outstanding Faculty Award (2019), and the Roy E. Larsen Award for teaching (2020).
In 2019, Ealy published the monograph Narcissism and Selfhood in French Medieval Literature: Wounds of Desire (Palgrave Macmillan) where he explores the French literary tradition, stemming from Ovid's myth of Narcissus, which portrays the human self as wounded and undone by its own desires. He is co-editor of the book series "Reading Trauma and Memory" for Lexington Press and has two book projects underway: a second monograph on narcissism in medieval and early-modern Spanish literature as well as the volume Responses to War in the Late Medieval and Early Modern World: Violence, Trauma, and Memory, co-edited with Alexandra Onuf, Associate Professor of Art History.
As the 2022-24 Distinguished Teaching Humanist, Ealy will focus on exploring the politics of language as it relates to power and identity, enhancing students' close reading and writing skills, and proposing an Ethnic Studies major. He has a well-developed plan for workshops and collaborative activities in pursuit of these aims. 
According to A&S Dean Katherine Black, "The selection committee was particularly impressed with Nicholas' focus on inclusive (versus marginalizing) language, as well as his proposed workshops on critical reading/writing and on developing an Ethnic Studies program. All of these goals are well aligned with the University's diversity, equity, inclusion, and justice efforts, and will serve our students well.  We are thrilled to provide this platform for Nicholas to continue his excellent work in promoting the humanities."
The
Distinguished Teaching Humanist
(DTH) enlivens teaching and improves pedagogy in the humanities, and has considerable discretion and opportunity to innovate in the pursuit of this mission. The DTH conducts workshops on pedagogical issues of general concern for University of Hartford faculty, and consults with individual faculty members and observes their classes upon their request. In addition, the DTH provides leadership for the content and administration of all aspects of the
Distinguished Visiting Professor
program and partners with the Distinguished Visiting Professor to create the intellectual substance of the annual summer workshop.