HAS Serves a Different Kind of Student This Summer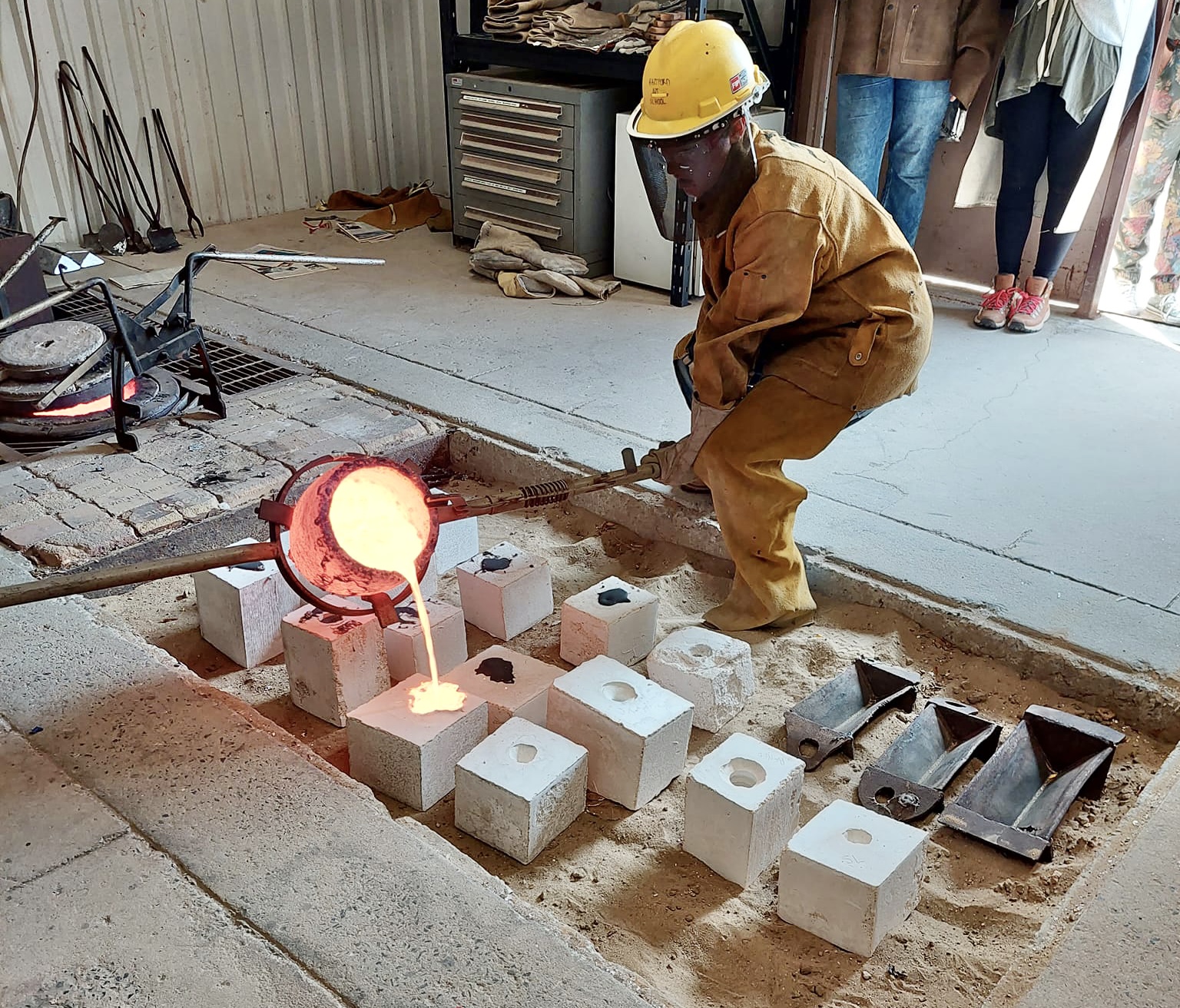 High school teachers from around the state experimented with specialized, time-intensive art techniques—including one with molten bronze—at the Hartford Art School this summer under the guidance of HAS faculty members.
The new workshop was held at the University of Hartford in July for art teachers, who saw immense value in the program for its professional development opportunities, as well as time to collaborate with other educators. It was all held at no cost to them, thanks to the Hartford Art School Endowment, Inc. Board, which contributes to programming and scholarships throughout the year.
UHart also holds a four-week portfolio development course each summer for high school students, which has created connections between HAS and teachers who are nearby and across the country. The teacher development workshop was a chance to take those partnerships to the next level, says Robert Calafiore, HAS' associate dean of finance and administration.
"In a continued effort to connect prospective students and art teachers with rich opportunities to pursue a fine arts degree, fine-tune skills, or learn something new, we developed workshops of varying types for all these groups," he added. "Our mission as an art school is to not only educate students enrolled in our degree programs, but to enlighten the general population about the importance of the arts and its connection to all parts of our world. Artists are a driving cultural and intellectual force, who influence society, teach us about ourselves, and provide solutions to complex critical problems of the day. These teachers and their young students are the future."
Jared Holt, a sculpture and 3D foundation technician and adjunct faculty member, David Calabrese, an associate professor of illustration, and Matt DerCole, a ceramics technician and adjunct faculty member, led the high school teachers through sessions in digital illustration, ceramics, and sand and bronze casting.
The high school teachers plan to adapt the UHart projects for their classrooms this upcoming year, and saw interdisciplinary opportunities with some of the techniques. They were also simply happy to be on a campus many of their students call home after graduating high school.
"I love it. It's a new experience," said Bridgeport Public Schools art teacher Alina Minkin, after the group gathered for the bronze pouring in a small building at HAS that houses special equipment for glass blowing and bronze casting.
Holt and another teacher, both clad in protective leather gear and face shields, had melted the bronze in a furnace set in the floor, before quickly pouring the glowing, bright orange liquified metal into molds waiting a few feet away in a sand pit. 
"I'm professional painter and now want to improve my skills in sculpture and experiment more in that," Minkin said. "The instructors have been amazing. I've learned a lot, and want to teach it to my students."