Instagram Food Influencer Highlights UHart Dishes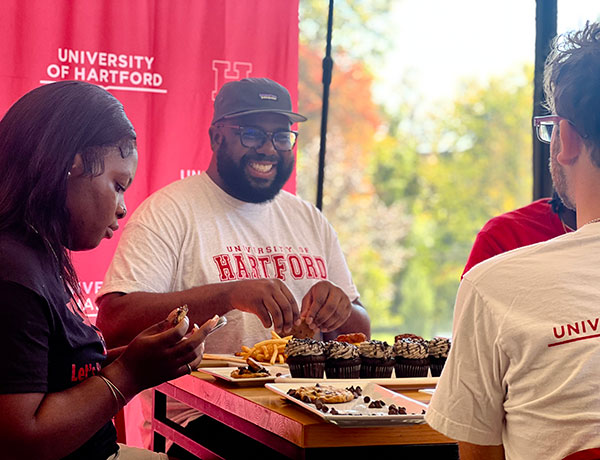 Forget the campus cuisine of yesteryear. At the University of Hartford, buffalo chicken tacos, margherita stromboli, sushi, roasted veggie pita pockets, and chimichurri brisket wraps are regulars on the Commons dining hall menu.
UHart challenged Instagram food influencer @thedamgram (aka David A. Milton) to a taste test this fall, ready to show off a brag-worthy burger, sweet treats from the Park River Bakery, and picture-perfect sushi. See the video he created here!
With some student helpers eager to welcome Milton to UHart and share favorite foods over lively conversation, the University's Dining Services team presented:
• Sushi (a Friday tradition at Commons)
• Hamburger sliders with buns made of fried mac and cheese
• Oreo cheesecake cupcakes
• Strawberry Nutella cake
• Chocolate chip cookies
• Smore's bars
Everyone gave the meal two thumbs up, but the company was the cherry on top. Students enjoyed the opportunity to learn about Milton's experience with restaurants around the state, cooking, career paths, and more, while he had the chance to learn about their majors, job offers, and campus involvement.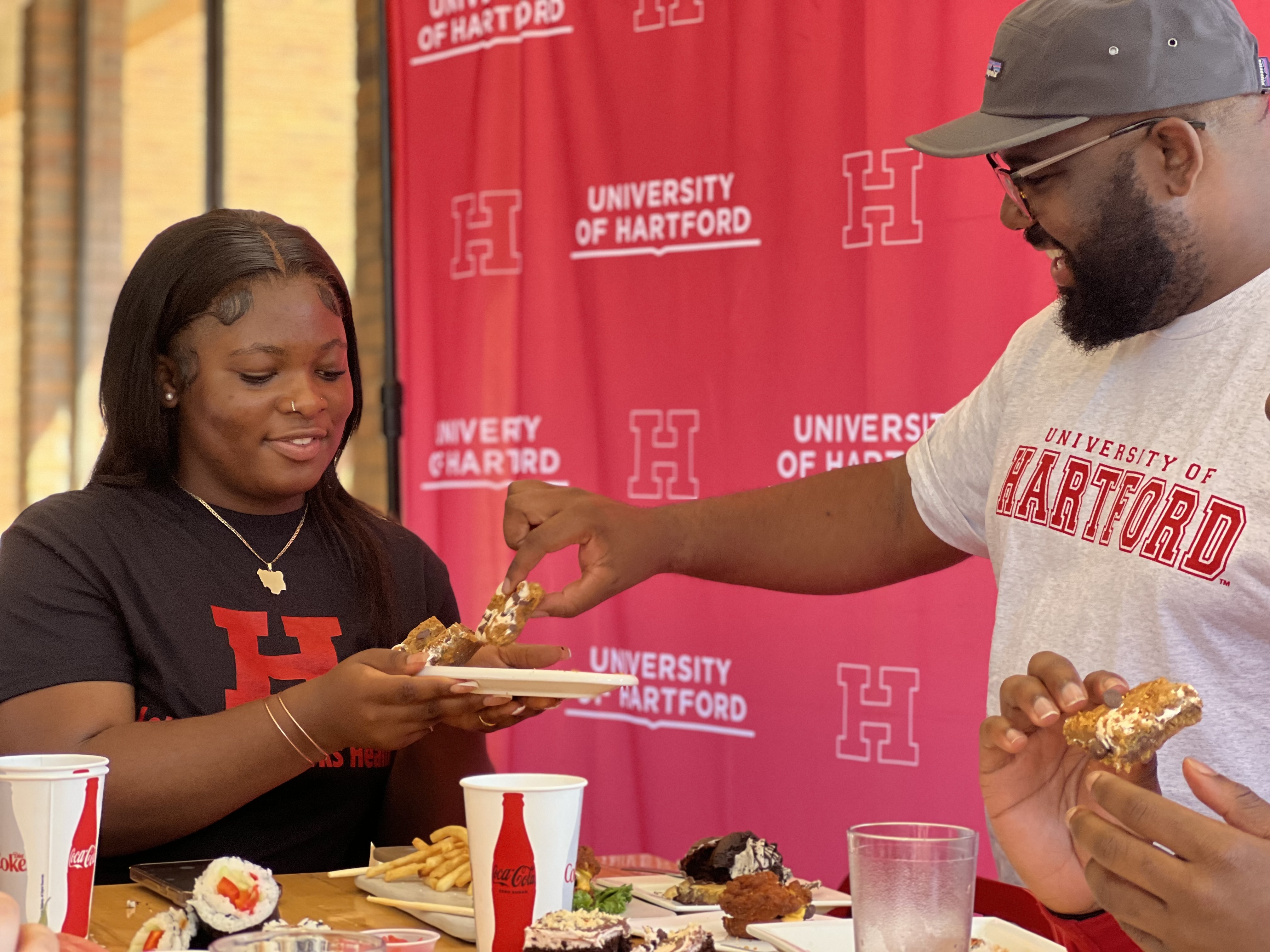 Milton is a long-time Hartford-based content creator and foodie who has traversed Connecticut to highlight restaurants, chefs, and food trends. He can also be seen on food segments for NBC CT's "CT Live!" lifestyle and entertainment show.