Secretary of State Candidates Debate at Lincoln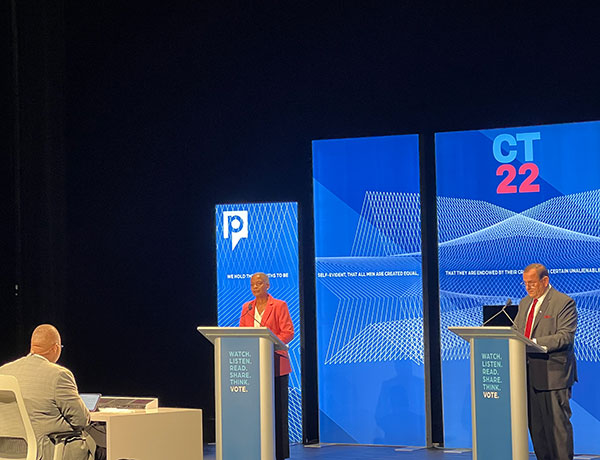 Secretary of the State candidates took to Lincoln Theater's stage Oct. 18 before a live audience, expressing and defending their views on early voting, voter ID policies, education and awareness, and more.
The political debate was hosted by the University of Hartford and part of a series co-produced by Connecticut Public and the League of Women Voters of Connecticut. Connecticut Public Investigative Editor Walter Smith Randolph served as moderator for candidates Stephanie Thomas (D) and Dominic Rapini (R). The event was live-streamed through Connecticut Public's radio stations, social media, CPTV, ctpublic.org, and the League of Women Voter's website.
Bilal Sekou, Hillyer College associate professor of political science, also joined a post-debate round-table discussion to wrap up the program.
For recaps of the debate, see coverage with: