Research on Veterans and Prosthetics Featured in Hartford Courant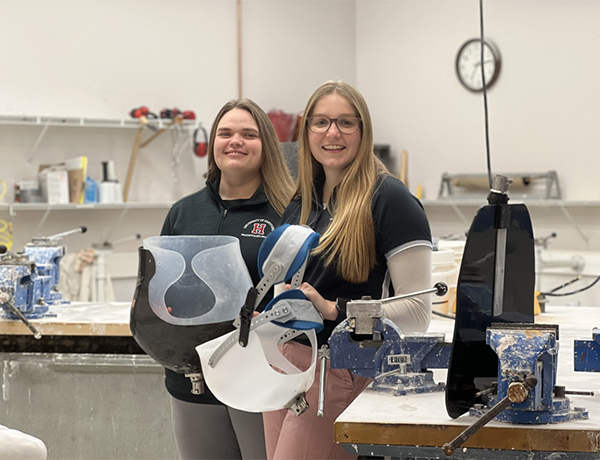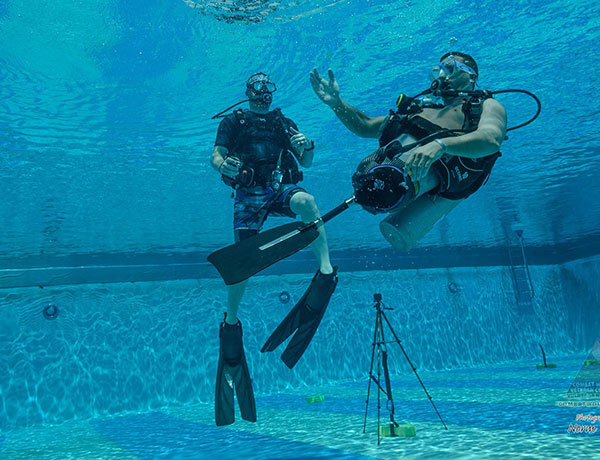 The Prosthetics and Orthotics program is gearing up for another round of research that will aid scuba diving efforts of veterans with leg amputations, and the work has been profiled in the Hartford Courant. 
Program Director of Prosthetics and Orthotics Matthew Parente and Director of the Transitional Prosthetics and Orthotics Program Duffy Felmlee spoke with the Courant, along with Taylor Rivers and Emily Dow, second-year students in the graduate-level P&O program.
The University of Hartford has engaged in research with the Combat Wounded Veterans Challenge in Florida to improve prostheses for the veterans while they're in the water, carefully studying energy exertion, prosthetic positioning, performance of materials in the devices, and more.
Each year, P&O students like Rivers and Dow are chosen to join the research, with the goal of creating a new iteration of the prostheses by the end of the year. Parente and Felmlee then travel to Florida to test them out with the veterans, and study how the changes have improved their scuba-diving performance.