UHart Student and Staff Member Featured in Courant Career Article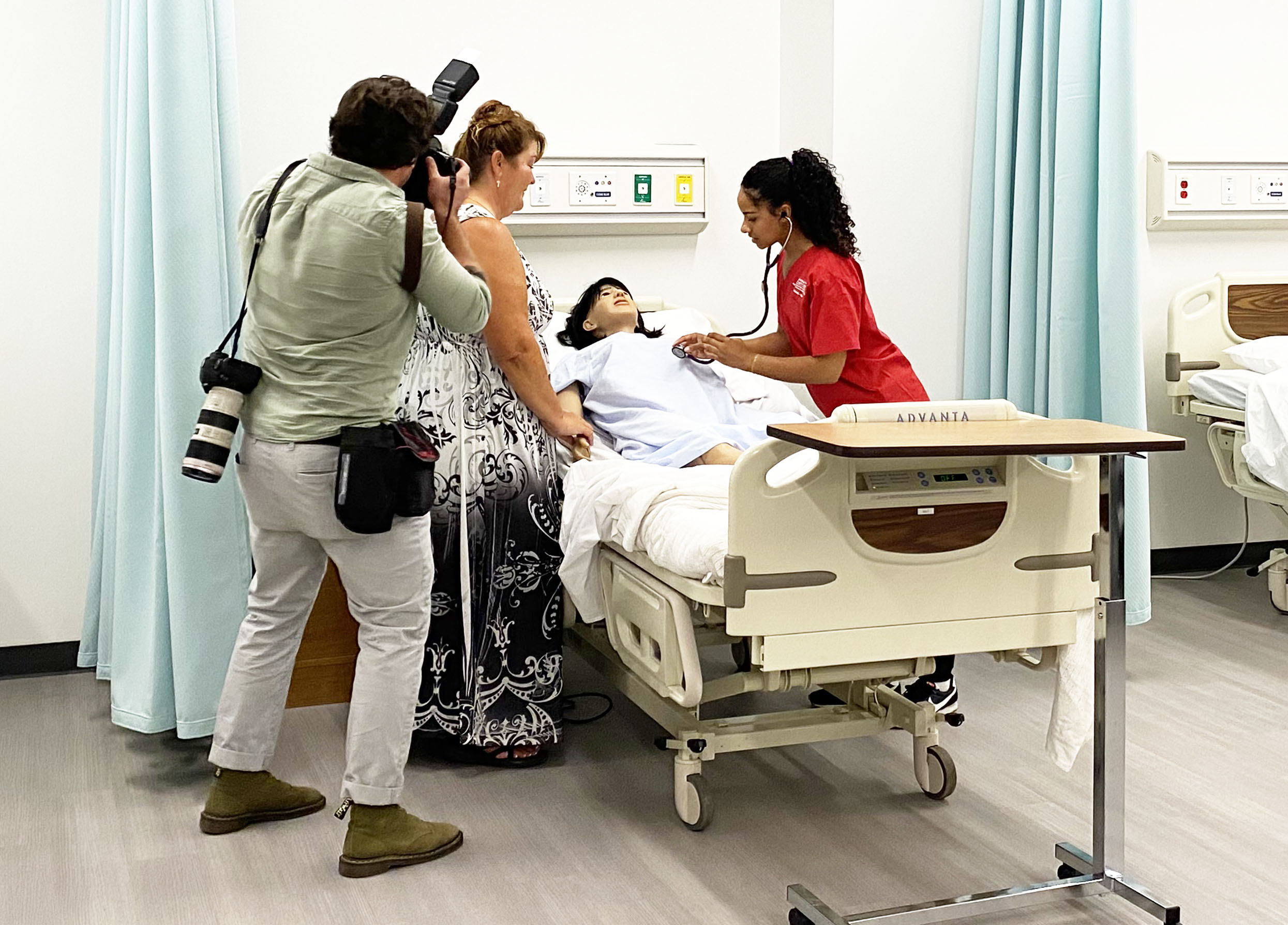 The Hartford Courant recently took a look at the job market, with help from a University of Hartford nursing student and the Career and Professional Development office.
The newspaper examined the most popular career paths for college students in a special section on top workplaces. 
UHart student Nevaeh McKinney '23 described how she decided to major in nursing, as well as how experiences in and outside the classroom are preparing her for a medical career. McKinney's work with a manikin in the Hursey Center's simulation lab was also featured in article photos.
Brooke Penders, executive director of UHart's Career and Professional Development office, explained the unique state of the job market and how the University connects students with internships, research opportunities, and consulting projects to give them a better sense of the careers they're pursuing.