The Power of Budgeting with Barney Alumna, Selette M. Jemison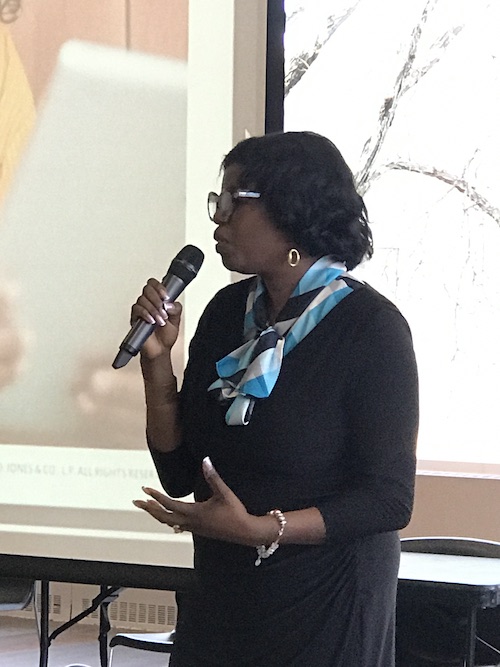 Selette M. Jemison is a Financial Advisor at Edward Jones. She began her financial journey at the University of Hartford by receiving her Bachelor of Business Admin from the Barney School of Business. Using her knowledge from the University of Hartford, Rensselaer at Hartford, and Sacred Heart University, Selette has been helping families and individuals achieve their financial goals for more than 25 years.
On Friday, Nov. 4, Selette returned to campus to speak about her Financial Fitness program, The Power of Budgeting, with students in the STRIDE (Success Team for Readiness, Improvement, Diversity, and Excellence) program. The Power of Budgeting is a 60-minute interactive seminar that introduces participants to the importance of creating and maintaining a budget. STRIDE students had the opportunity to set their own goals for spending, saving, and repayment. Students also learned the basics of credit scoring.  
The STRIDE program at UHart provides students with opportunities for academic success, mentoring, and support to achieve personal goals. To learn more about Selette M. Jemison and Financial Fitness, click below.