Hartt's Javon Jackson Nominated for NAACP Image Award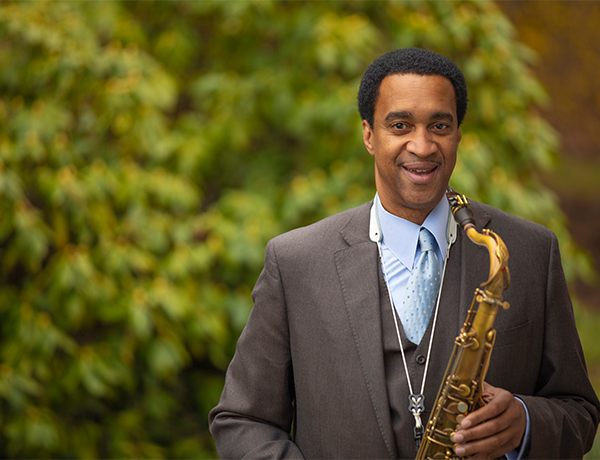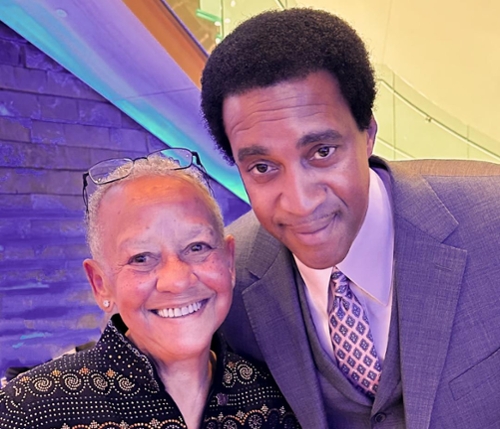 Javon Jackson, director of the University of Hartford's Jackie McLean Jazz Studies Division, released an album last year with pioneering poet Nikki Giovanni that brought many accolades, and now another big one is making its impact. His recent jazz album, "The Gospel According to Nikki Giovanni," has been nominated for a 54th NAACP Image Award in the category of Outstanding Jazz Album – Instrumental.   
Jackson is believed to be the first from the University of Hartford to be nominated for a NAACP Image award. He is also a professor of jazz saxophone at The Hartt School at UHart. 
Recognized as the nation's preeminent multicultural awards show from an African American point of view, the NAACP Image Awards celebrates the outstanding achievements and performances in the arts, as well as individuals and groups who promote social justice through their creative endeavors. The award winners will be announced during a live TV special, airing Saturday, Feb. 25, at 8 p.m., on BET.   
The album is a truly collaborative work that weaves hymns, spirituals, and gospel numbers and sets them to jazz. The recording is curated by Giovanni, while Jackson and his musical collaborators infuse tenor tones, deep walking base lines, and improvisational jazz notes. Since its release, the recording has received wide praise in the industry while being celebrated and shared to various audiences around the country. Jackson and Giovanni have collaborated on a number of live appearances, from the Kennedy Center to the Brooklyn Academy of Music and more.  
Jackson is enthusiastic about this latest honor. In describing his collaboration with Giovanni, he says it was "a joy to have poet and civil rights activist Nikki Giovanni curate the musical selections and perform [on the album]."  Their partnership continues to thrive, as they will return to the studio to record their next album, "Javon & Nikki," which will be released later this year.