Apply to Become a Resident Wellness Ambassador (RWA)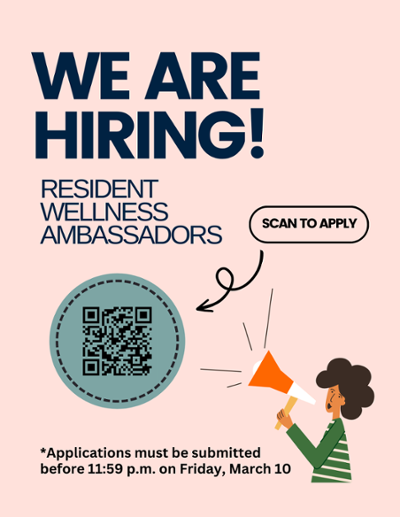 The Office of Student Health and Wellbeing invites students to apply to become an RWA for the 2023-2024 academic year! Applications are due by 11:59 p.m., on Friday, March 10, and can be found here.
Questions? Reach out to Jenn Siegal: siegal@hartford.edu.