Barney School of Business Named a Best Business School for 2023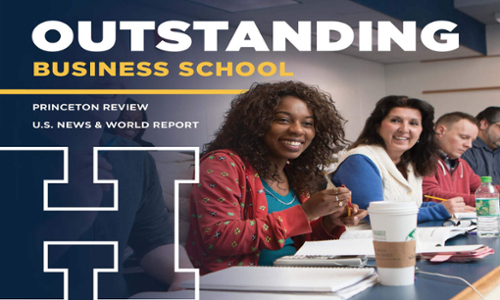 Our programs continue to make rankings across the nation. The Barney School of Business is an outstanding business school, according to The Princeton Review, and has also been ranked among the 2023 Best Online MBA Programs by U.S. News & World Report. 
The Princeton Review list features profiles of 243 schools offering on-campus MBA programs. The profiles have Princeton Review's ratings of the schools and include quotes from students enrolled in the MBA programs who were surveyed by the company for this project.  
"All of the b-schools that made our list for 2023 deliver exceptional business education and programs," said Rob Franek, The Princeton Review's editor-in-chief. "We commend them for their excellent academics, and we recommend them highly to prospective MBA applicants." 
The administrator survey requests data on topics from academic offerings, faculty, and career services, to admission and graduation rates. The student survey asks students to rate their school's academics, professors, administrators, and career services. Students are also asked to report on campus culture as well as their own career plans.
U.S. News & World Report assessed schools based on a variety of objective factors, such as student engagement, faculty credentials, and services and technologies.
Designed for individuals looking to complete or further their education, this year's edition evaluates more than 1,800 online bachelor's and master's degree programs. The Best Online Programs rankings
include bachelor's programs as well as the following master's-level disciplines: MBA, business (non-MBA), computer information technology (including computer science), criminal justice/criminology, education, engineering, and nursing.