CETA Faculty/Staff and Student Mixer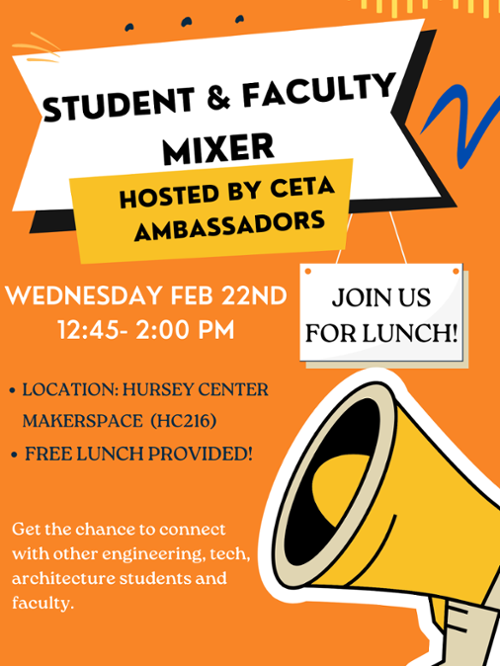 The CETA ambassadors would like to cordially invite all CETA Faculty/Staff to a Faculty/Staff/Student Mixer! This event is being held as a part of the DEIJ & Advocacy component of the Ambassador program. The ambassadors are looking to create an environment in which students and faculty can continue to get to know one another, break down social barriers, and build professional relationships.
At this event, attendees will meet first-year students, reconnect with upperclassmen and CETA ambassadors, and build connections between the student body and faculty. All interested faculty are encouraged to participate.
When: Wednesday, Feb. 22, Happy Hour from 12:45 p.m. – 2 p.m
Where: Hursey Center Makerspace (HC216) 
Come hungry! Lunch and refreshments will be provided.