Deeds Symposium Examines Immigration and the Free Market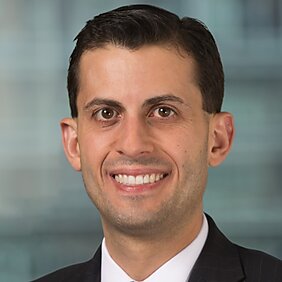 Immigration and the Free Market is the topic of the College of Arts and Sciences 2023 Deeds Symposium set for Thursday, March 23, at 5:30 p.m. The annual lecture on free-market principles will be given by the Cato Institute's Director of Economic and Social Policy Studies, Alex Nowrasteh. 
The event will take place in Wilde Auditorium and is free and open to the public. Registration is recommended by March 20.
Nowrasteh's work has appeared in the Wall Street Journal, USA Today, the Washington Post, and other major newspapers in the U.S. His peer-reviewed academic publications have appeared in periodicals such as World Bank Economic Review, the Journal of Economic Behavior, Organization, and Public Choice. Nowrasteh regularly appears on Fox News, MSNBC, Bloomberg, NPR, and other television and radio stations across the United States.
He is the co-author (with Benjamin Powell) of the book Wretched Refuse? The Political Economy of Immigration and Institutions (Cambridge University Press, 2020), is the first book on how economic institutions in receiving countries adjust to immigration. He is also the co-author (with Mark S. Krikorian) of the booklet Open Immigration: Yea and Nay (Encounter Broadsides, 2014) and has contributed book chapters about immigration to various edited volumes.
Nowrasteh is a native of Southern California and received a BA in economics from George Mason University and an MS in economic history from the London School of Economics.
The Deeds Symposium was established at UHart in 1982 to provide a forum for discussion of free-market principles. Program speakers are internationally known participants in the continuing discussion of free enterprise and government.