Rogow Lecture to Highlight Poetry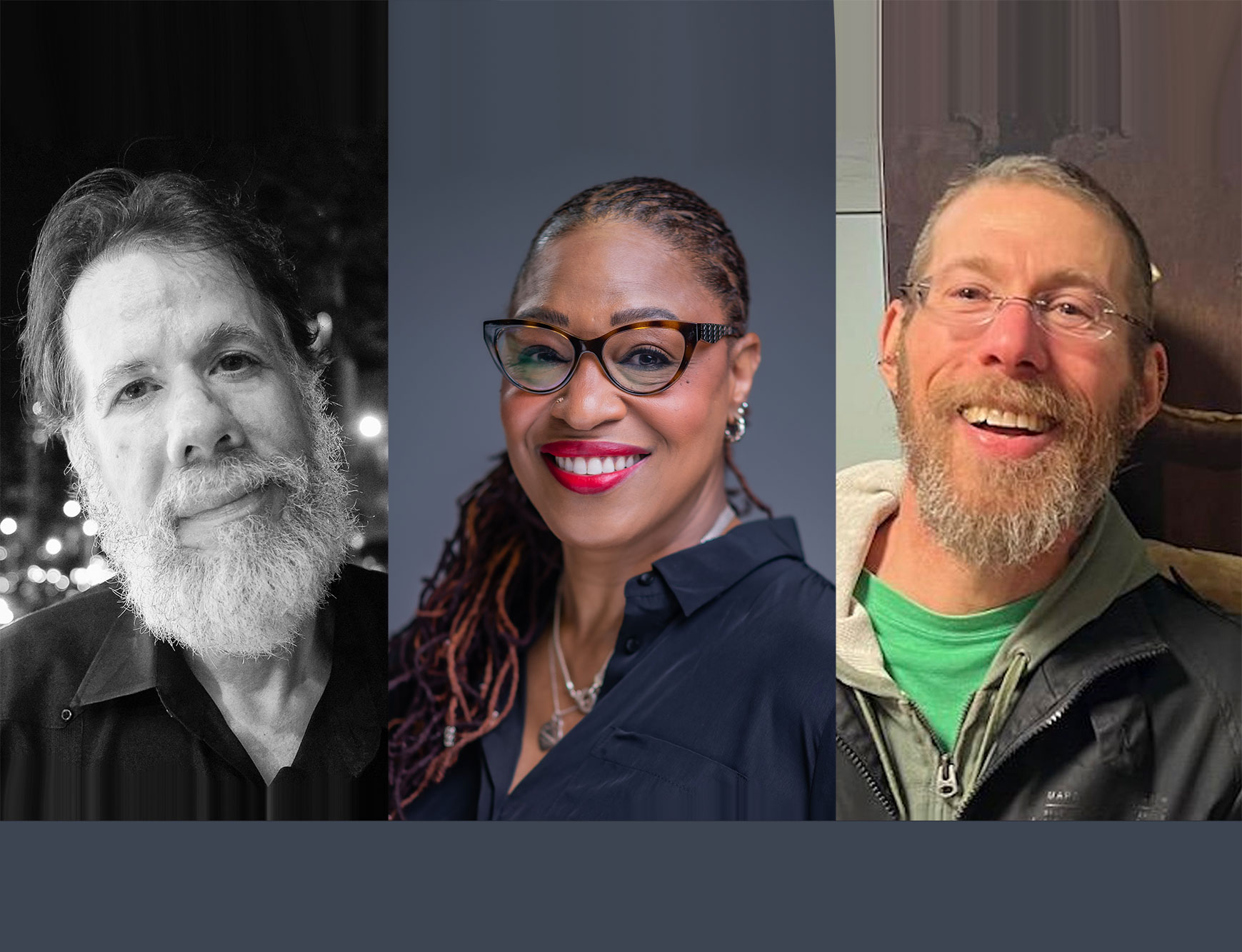 Noted poets Martin Espada, Antionette Brim-Bell, and Benjamin Grossberg will read from their work and join a conversation about the power of poetry and diverse voices at the University of Hartford in March.
"Celebrating Literary Voices to Create an Inclusive Culture" is the school's spring 2023 Diversity, Equity, and Inclusion Lecture Series, sponsored by the Rogow Distinguished Visiting Lecturer Program. The program is set for March 21 from 6-7:30 p.m. in Wilde Auditorium, and is free and open to the public.
Attendees should register online.
The Rogow Distinguished Visiting Lecturers Program brings celebrated authors, journalists, historians, academics, and artists to the Greater Hartford area. The series is part of the wide array of public programming that the University offers, fulfilling an important responsibility to serve the larger community.
The University's DEI Lecture Series Planning Committee, which is presenting the program, chose writers who make poetry accessible and relevant to a wide audience of all ages. The poetry of Espada, Grossberg, and Brim-Bell reveals identities and lives that are often marginalized, inviting interrogations and insights into diverse cultures, says Christine Grant, assistant vice president for Diversity, Equity, and Community Engagement at UHart. 
The lived and emotional experiences of the poets featured in the upcoming poetry reading help to engage readers with themes such as race, gender, gender expression, and ethnicity. 
Grossberg, a UHart professor of English and modern languages and director of creative writing, received the 2021 Connecticut Book Award in poetry for his latest collection, My Husband Would (University of Tampa Press, 2020). The work was also a Foreword INDIES Book of the Year.  
His other books include Space Traveler (University of Tampa Press, 2014) and Sweet Core Orchard (University of Tampa Press, 2009), winner of the 2008 Tampa Review Prize and the 2009 Lambda Literary Award for poetry. His work has appeared widely, including in The Pushcart Prize and Best American Poetry anthologies. He also coedited the anthology, The Poetry of Capital (University of Wisconsin Press, 2021), which curates poems that address the economic challenges of our moment. This fall, he was a Festival Poet at the Dodge Poetry Festival. A new chapbook, As Are Right Fit, is forthcoming from Harbor Editions in 2023.   
Brim-Bell, Connecticut's 8th state poet laureate, is the author of three full-length poetry collections: These Women You Gave Me, Icarus in Love, and Psalm of the Sunflower. She is a Cave Canem Foundation Fellow and an alumna of Voices of Our Nations Arts Foundation (VONA). Her poetry has appeared in various journals, magazines, textbooks, and anthologies, including Villanelles, 44 on 44: Forty-Four African American Writers on the 44th President of the United States, Not A Muse, and has appeared in Poetry Magazine and Poem-a-Day. Additionally, Brim-Bell has published critical work, most notably, essays: "Living Behind the Numbers: A Statistic Muses about her Life" (National Association of African American Studies Monograph Series); "The Myopic Eye in Alice Walker's 'Flowers'" (Critical Insights: Alice Walker, Salem Press), and "Juxtaposed Dichotomies: the idealized white suburban pastoral, the surrealist tableau of black poverty & the women in between" (The Whiskey of Our Discontent: Gwendolyn Brooks as Conscience and Change Agent, Haymarket Books).  A sought-after speaker, editor, educator, and consultant, Brim-Bell is a professor of English at Capital Community College in Hartford. 
Espada has published more than 20 books as a poet, editor, essayist and translator. His latest book of poems is Floaters, winner of the 2021 National Book Award and a finalist for the Los Angeles Times Book Prize. Other books of poems include Vivas to Those Who Have Failed (2016), The Trouble Ball (2011), The Republic of Poetry (2006), Alabanza (2003) and Imagine the Angels of Bread (1996). He is the editor of What Saves Us: Poems of Empathy and Outrage in the Age of Trump (2019). He has received the Ruth Lilly Poetry Prize, the Shelley Memorial Award, the Robert Creeley Award, an Academy of American Poets Fellowship, the PEN/Revson Fellowship, a Letras Boricuas Fellowship and a Guggenheim Fellowship. The Republic of Poetry was a finalist for the Pulitzer Prize. The title poem of his collection Alabanza, about 9/11, has been widely anthologized and performed. His book of essays and poems, Zapata's Disciple (1998), was banned in Tucson as part of the Mexican-American Studies Program outlawed by the state of Arizona. A former tenant lawyer in Greater Boston, Espada is a professor of English at the University of Massachusetts-Amherst. 
The lecture series provides a springboard and guide to help us to think beyond who and what we are, Grant says. The Annual Diversity, Equity, and Inclusion Lecture series provides a forum for students, faculty, and staff to deepen theirknowledge, increase awareness, and inform individual and institutional actions to promote diversity, equity, and inclusion at UHart and in our communities.