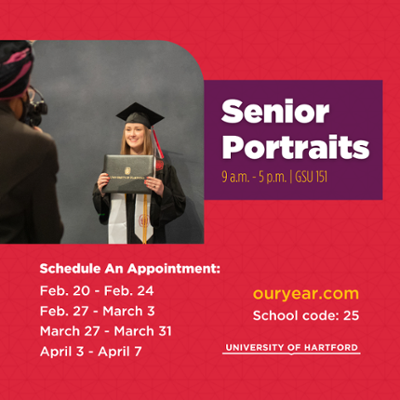 Senior Portraits for the Class of 2023 are happening now!
When: Monday, Feb. 20 - April 7, 9 a.m. – 5 p.m.
Where: Gengras Student Union, Room 151 
How to schedule: www.ouryear.com, school code 25 or call 1-800-OUR-YEAR™ (1-800-687-9327), (Monday - Friday: 9 a.m. – 4 p.m.)
Portraits will be taken in your own business attire and cap and gown. The cap and gown will be provided.
Don't forget that you can use these portraits for your professional networking and job search sites! Don't miss this opportunity to be photographed for the 2023 Yearbook!