National Society of Black Engineers Shares Spring Plans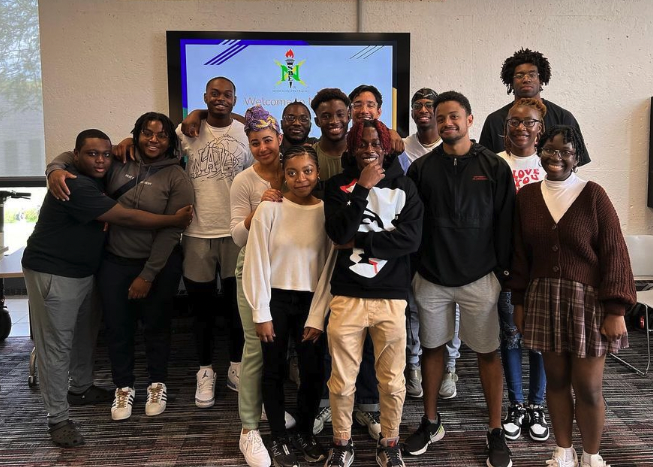 As job opportunities in engineering continue expanding, a group on campus is making sure the industry is growing more diverse as well. 
The University of Hartford National Society of Black Engineers chapter is a student-managed, nonprofit organization committed to recruiting, retaining, and motivating its members to successfully obtain a college education. The mission is to increase the number of culturally responsible Black engineers who excel academically, succeed professionally, and positively impact the community.
The NSBE fosters excellence for collegiate and pre-collegiate students interested in technical professions in engineering and technology. The nonprofit organization aims to make becoming an engineer an attainable, realistic goal, by helping to bridge the gap between class programming, academic excellence, and information accessibility.
UHart NSBE promotes this mission on campus through community service, industry networking, and educational discussions. Kenadie Barringer '23, an Acoustical Engineering + Music student from Michigan, is the EBoard Secretary for UHart's chapter.
"There is a significantly lower number of Black engineers, and more specifically, female Black engineers, in the industry," she says.  "Our goal is to involve the campus community and help NSBE students pursue industry opportunities to change these analytics." 
Barringer went on to share that student involvement in NSBE is open to everyone on campus, and the organization currently has 18 active members with new students expressing interest every week.
In honor of Black History Month, NSBE hosted Black History Engineering Charades to spotlight and show support of profound black historical figures and engineers. Through these activities, NSBE helps educate others about the importance of representation in the Black Community.
Kameron Crichlow '24 is a Computer and Electronic Engineering student from Brooklyn, New York, who is also an active member of NSBE. When reflecting on his involvement, he shared, "NSBE has been a great asset to my life because joining a club on campus has helped me manage my time and network with other engineers." He added that there is a regional GroupMe chat for NSBE student and industry members, where students can network with professionals and seek daily support.
"When students don't understand assignments or have questions, we have a national community to help us get an answer," Crichlow explained. 
Networking is a major component of NSBE, and 13 UHart NSBE students plan to attend the national conference in Kansas City, Missouri, to connect with industry professionals. The convention will have keynote speakers and a career fair where over 300 companies come to table and offer students jobs and/or internships. Members that are unable to attend the conference will still be able to connect with others through a mixer the UHart chapter is hosting in April. 
On April 14, they are having a formal mixer and dinner in the Konover Great Room from 5 - 7:30 p.m. featuring a keynote speaker and Q&A sessions with engineering professionals and UHart alumni.
"This event is an opportunity for UHart and surrounding NSBE chapter members to enjoy an afternoon of networking while gaining confidence in their career paths as we wrap up the academic year," says Barringer.
The event is open to the campus community, and NSBE is actively looking for 24 local professionals covering eight different majors to attend and participate.
For more information regarding the NSBE Formal, the organization can be contacted via email at nsbe@hartford.edu or through Instagram at @nsbe_uhart. 
Professionals who can attend may RSVP here. NSBE specifically needs robotics, biomedical, and civil professional engineers and alumni.