Barney's Beta Gamma Sigma Inducts Newest Members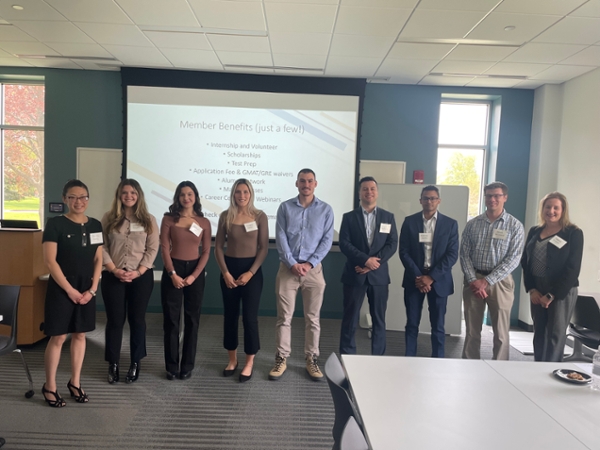 On Friday, April 28, the Barney School of Business hosted an induction ceremony for the newest class of Beta Gamma Sigma members. The mission of the International Business Honor Society Beta Gamma Sigma is to encourage and honor academic achievement in the study of business, to foster personal and professional excellence, to advance the values of the Society, and to serve its lifelong members.
In attendance were Barney faculty, staff, students, and guest speaker/alumna, Sabrina Trocchi '96. Sabrina is the President and CEO of Wheeler Health, a leading statewide provider of community-based health services and a federally qualified health center.
Eligible students were invited to join by being in the top 10% (undergraduate) or 20% (graduate) of their class. Congratulations to the following students and newest Beta Gamma Sigma members: Daniel Michaud, Hipolito Nunez, Kayla Haley, Nicholas Desrocher, Nick Sasso, Sergio Barrera, Theresa Ryan, and Victoria Foster.