Book Launch Celebrates Frank Hursey's Invention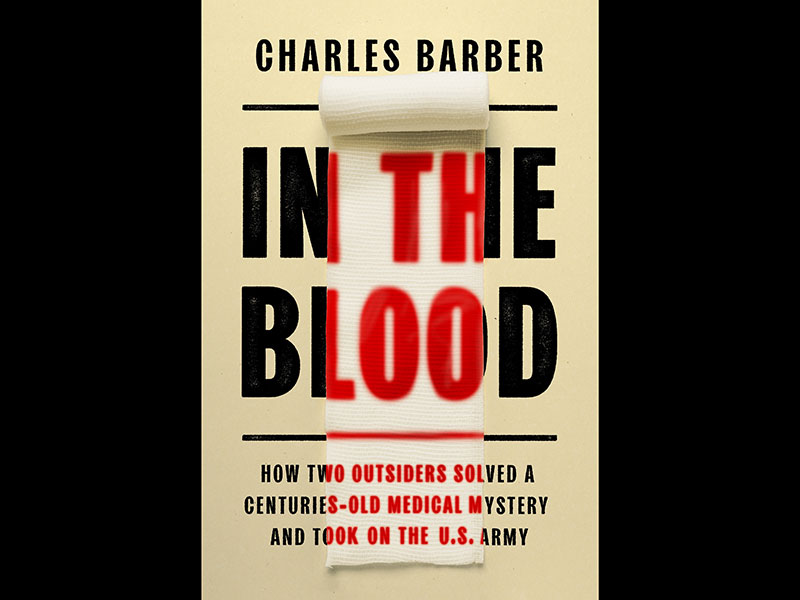 When Frank Hursey '77 toiled away in a West Hartford basement experimenting with a simple mineral, he never could have predicted the journey that awaited him.  
His discovery led to his invention of QuikClot, a product that stops life-threatening bleeds in military action and traumatic events. Now, he and his business partner are looking back on the product's impact, the lives it saved, their battle in convincing the Army to use it, and much more in a new book. 
Hursey, collaborator Bart Gullong, and author Charles Barber will be holding a book launch for In the Blood at the University of Hartford's Hursey Center on Thursday, June 1, 3:30-5 p.m. Registration to attend is open now.
A book talk at the event with Hursey, Gullong, and Barber will be moderated by Rebecca Stewart, vice president of content strategy at Hartford HealthCare. During the program, guests will have a chance to get up close and personal with zeolite, the mineral used in QuikClot, while celebrating the incredible accomplishments of a UHart alumnus. They will also have the chance to purchase the newly released book and enjoy refreshments. 
For hundreds of years, the mystery of how to stop uncontrolled hemorrhaging could not be solved—until Hursey's innovation came to life. After his discovery, Hursey and Gullong later went on to found Z-Medica, the manufacturer of QuikClot.
Today, the life-saving blood clotting product is now embraced by all branches of the military, first responders, and emergency rooms around the world.