UHart Named a College of Distinction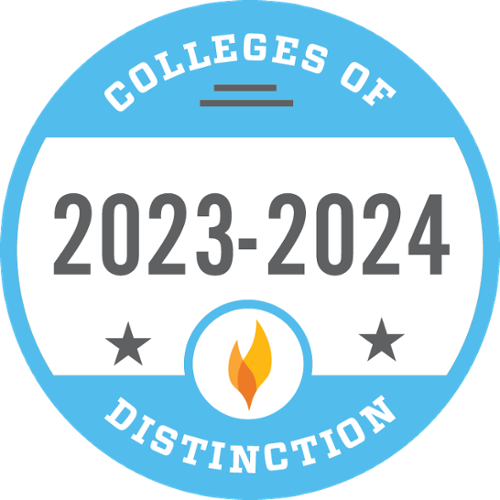 The University of Hartford has again achieved recognition as a College of Distinction, with special honors for its programs in business, education, engineering, nursing, career development, and equity and inclusion.  
The accolades for the 2023-24 academic year note UHart's commitment to providing a high-quality undergraduate education that focuses on hands-on learning, strong student-teacher relationships, a vibrant campus life, and successful outcomes. 
The recognition was granted by the Colleges of Distinction, a unique guide for college-bound students. The organization, which provides resources on the undergraduate experience for students, parents and high school counselors, has been committed since 2000 to recognizing schools throughout the country for true excellence in higher education.
Colleges of Distinction noted UHart's experiential learning opportunities and its priority of helping students achieve success in individualized ways. The group also acknowledged that UHart fosters a welcoming community that supports students while on campus and after they graduate.
To be named a College of Distinction, UHart was required to demonstrated excellence in undergraduate education in such factors as student engagement, teaching excellence, outcomes-based learning, and community involvement. This evaluation process differs from those of popular college rankings publications, whose formulas are based on other criteria.
Colleges of Distinction's selection process comprises a sequence of in-depth research and detailed interviews with the schools, accepting only those that adhere to the Four Distinctions: Engaged Students, Great Teaching, Vibrant Community, and Successful Outcomes. As a College of Distinction, UHart has shown excellence in each of these areas, providing its students with a well-rounded, practical education that prepares them for successful careers and lives.