Barney Students Place 5th in the Nation in NAAIA Competition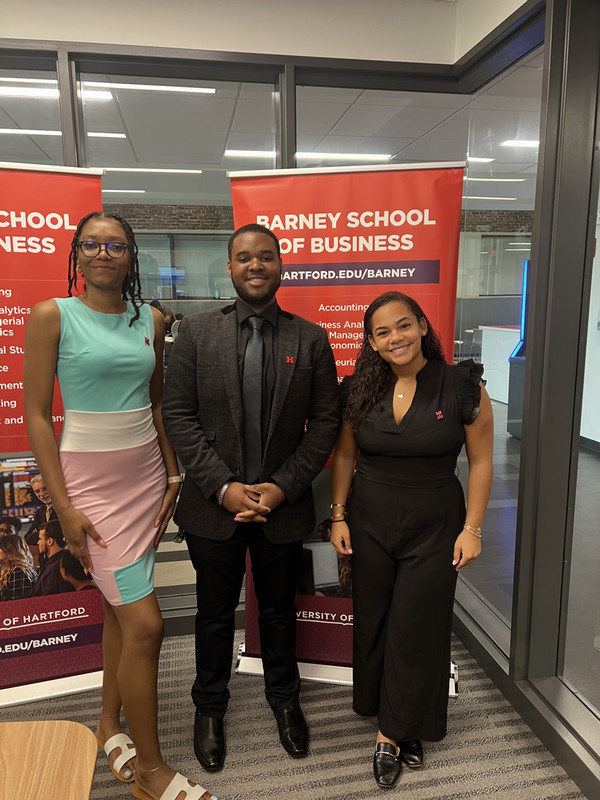 Three students from the Barney School of Business have placed 5th in the nation for the 2023 NAAIA National Talent Development Competition. NAAIA is the National African American Insurance Association whose mission is to empower African American insurance professionals and attract talented individuals to the insurance industry.
The UHart team was sponsored by Munich Re. Throughout the process, the students were able to connect with Munich Re employees and have a development session together to network and learn more about the industry.
The students competed in a case study where the goal was to develop inclusive insurance products with a focus on transparency, people-centeredness, and justice in insurance. Competing against other schools like Howard University, Florida State University, and the University of Georgia, the University of Hartford team placed 5th due to their impactful contributions and innovative ideas.
Join us in congratulating Married Mesilien '24, Dillon Jones '26, and Simone Romano-Pringle '24!