Village Apartment Renovations
Revamped Village Apartments Welcome Students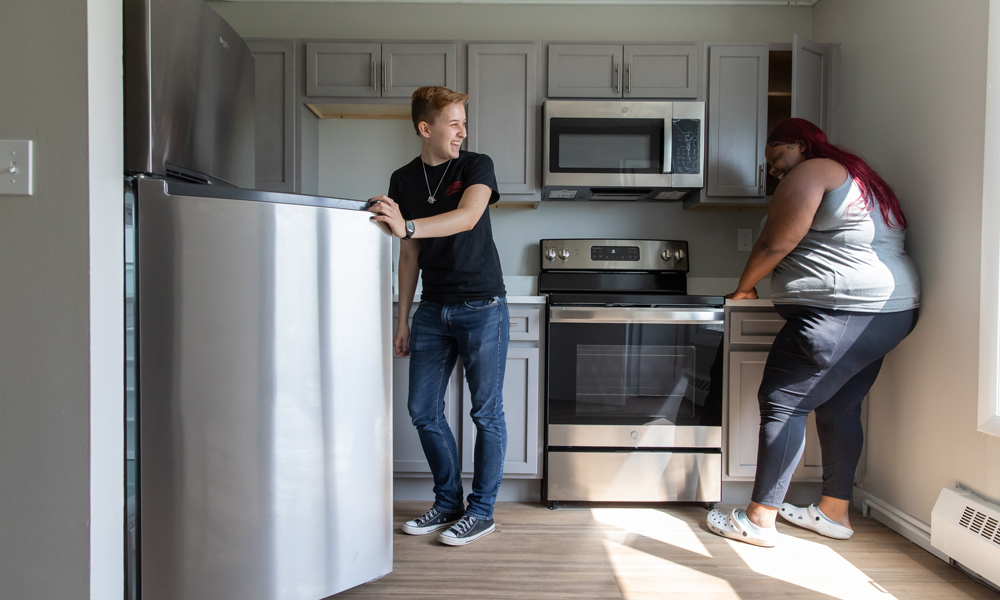 As students move back to campus for the fall semester, the University of Hartford is debuting the newly renovated Village Apartments following a $20 million refurbishment this summer.
The apartments are home to more than 800 returning and graduate students, who will be welcomed by brand new kitchens and bathrooms, new furniture and flooring, revamped common spaces, and just-installed community patios with outdoor seating. The upgrades also created more Kosher/Shabbat-friendly and ADA-compliant apartments.
"We believe students will be thrilled with the transformation of the Village Apartments. The buildings were due for an overhaul, and we couldn't be more pleased with the finished product," said Christopher M. Dupuis, associate vice president for capital planning & management at UHart. "It's absolutely essential that residential students have a home here that is comfortable, inviting, and well-equipped, and one that they simply enjoy coming back to after a full day of rigorous classes, meetings, and club activities. We hope they are excited to settle into this beautiful part of campus for the new year."
Crews began the project immediately after commencement and worked throughout the summer, some evenings included, to complete a majority of the renovations and install furniture before students arrived in mid-August. Some finishing touches are still being made, but the Village Apartments are ready for their big reveal.
I'm really excited for this year because I have the privilege of living in this brand new renovated apartment. I can't wait to build a community around the people we're with."
Gracen Van Der Swaagh '25, Student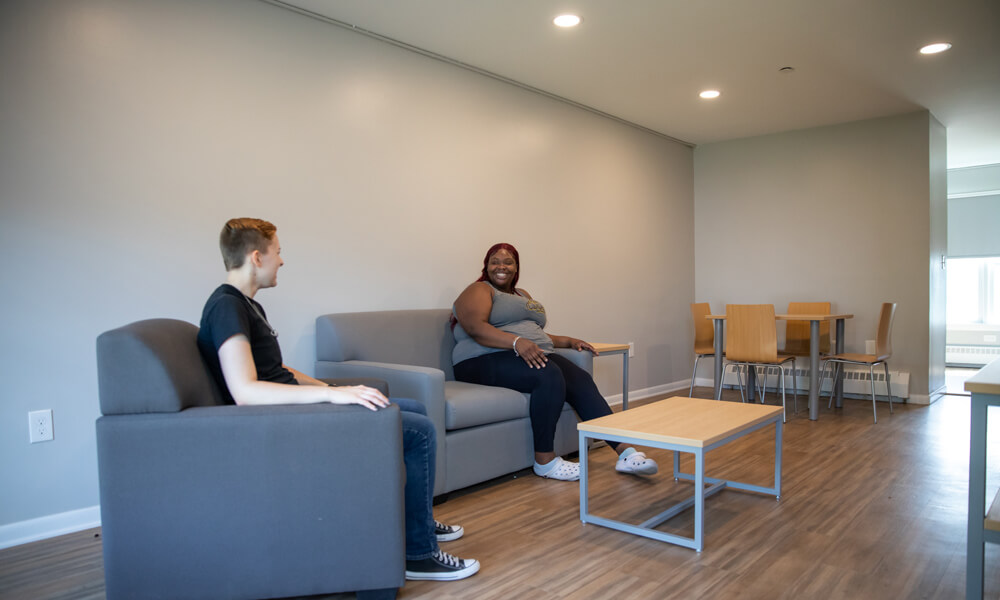 Students like Gina Cordone '25 also appreciate that the University is providing appliances and furniture for the apartments so they don't need to invest in the items on their own and bring them each year, while Harvey Gibbs '24 says he's grateful to everyone who made the renovations happen.
The apartments will feature recessed lighting, upgraded bathrooms, stainless steel appliances ​(including microwaves), new kitchen cabinetry, and fully furnished bedrooms, living rooms and dining spaces. Previously, students brought their own furniture. This shift is about much more than futons and tables, or even streamlining the move-in process. 
"We are pleased that with these renovations, all University housing now comes fully furnished, and all students—no matter where they are traveling from, or what resources they have access to—will have the comfortable, appropriate furniture and supplies they need to make UHart their home," said Jill A. Engel-Hellman, executive director of Residential Life.
Village Apartment Construction Photos