2022 Dr. Martin Luther King Observance
UHart continued its annual tradition of honoring and celebrating the life and work of civil rights leader Dr. Martin Luther King, Jr. through an observance that was held on Feb. 8: The Imperative of the Beloved Community.
The Imperative of the Beloved Community
UHart is pleased to share that Yamiche Alcindor will be our 2022 MLK keynote speaker for The Imperative of the Beloved Community event. The notion of the Beloved Community, a term coined in the twentieth century by philosopher-theologian, Josiah Royce, was popularized by Dr. King through his speeches and writings. Dr. King envisioned the Beloved Community as a society based on justice, equal opportunity, and love of one's fellow human beings and where the structures of our community reflect and uphold racial equity. 
Beloved Community MLK Award 
The Martin Luther King Jr. Day Observance Planning Committee is seeking nominations for the the Beloved Community MLK award. Five members of the University of Hartford Community will receive this award at our 2022 Annual MLK Observance: one student, one alum, one staff member, one faculty member, and one member of the local community. Submit a nomination.
2022 MLK Keynote Speaker: Yamiche Alcindor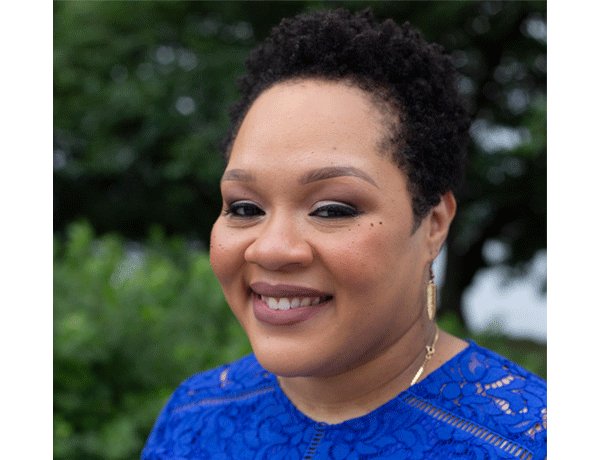 Yamiche Alcindor is the White House correspondent for PBS NewsHour, and moves to NBC News in March of 2022 as Washington correspondent covering the Biden administration, the impact of federal policies on communities and issues at the intersection of race, culture and politics. She is also host of Washington Week, where she methodically unravels the steady stream of breaking news to help her listeners—and your audience—make sense of it all. 
Alcindor's knack for following the story has taken her to places like Belgium for the 2018 North Atlantic Treaty Organization meeting and to Helsinki, Finland, for President Trump's meeting with Russian President Vladimir Putin. She has also traveled to McAllen, Texas, to chronicle life on the US/Mexican border and to gauge the impact of President Trump's family separation policy as well as to Jackson, Mississippi to write about the impact of racial inequalities and poverty in America. In 2019 she served as a moderator for the sixth Democratic primary debate.
As a MSNBC contributor, Alcindor often appears on shows like Morning Joe, Meet the Press, and Andrea Mitchell Reports. Earlier in her career, she was a national reporter for The New York Times, writing about politics and social issues, and a journalist with USA Today, writing about criminal justice and fast-breaking stories.
The daughter of Haitian immigrants who met while attending Boston College, Alcindor has written extensively on the intersection of race and politics. She has covered the impact of President Trump's policies on the working-class, immigration, and breaking news coming out of Africa, the Middle East and Asia. She has also reported on the presidential campaign of Senator Bernie Sanders, the legacy of President Obama as well as how police killings affect communities and children. 
The recipient of the White House Correspondents' Association Aldo Beckman Award for Overall Excellence in White House Coverage as well as the 2020 NABJ Journalist of the Year Award, Alcindor has become a steady voice in journalism. She earned a master's degree in broadcast news and documentary filmmaking from New York University and a bachelor's in English, Government, and African American studies from Georgetown University.   
About Dr. King
Dr. Martin Luther King, a Baptist minister, scholar, and civil rights activist, was an iconic and impactful leader of the American Civil Rights Movement in the 1950s and 1960s. Born in Atlanta, Georgia, he non-violently fought for racial and economic equality and justice until his assassination in 1968.
King and others were the organizers of high-profile American events such as the Montgomery bus boycott, the march from Selma to Montgomery, and the 1963 March on Washington where he delivered his famous "I Have a Dream" speech. These events and others resulted in the Civil Rights Act and the Voting Rights Act. King was awarded the Nobel Peace Prize in 1964.
Connecticut, and later, the University of Hartford played roles in King's fight for equality and justice. When he was 15 years old, he came to Simsbury, Conn. to pick tobacco and, for the first time, experienced life without segregation. In his autobiography, he wrote: "After that summer in Connecticut, it was a bitter feeling going back to segregation. It was hard to understand…"
In 1959, after the Montgomery bus boycott ended and, during nonviolent protests against segregation organized by King and others in southern states, the University of Hartford invited him to deliver its Alexander S. Keller Memorial Fund Lecture at Bushnell Memorial Hall in Hartford. King's speech "The Future of Integration," was not without controversy as he urged attendees to not turn a blind eye to the treatment of their fellow Americans.
As heard on a recording of the 1959 speech, King tells the Hartford audience, "…What we need (is) a committed liberalism - one where individuals stand up on basic principles and give themselves to the right side of this issue realizing that right is right and wrong is wrong and never the twain shall meet. This is something we must do."
Many renowned civil rights events followed King's speech in Hartford including non-violent lunch counter sit-ins, school desegregation cases, freedom riders who took bus trips to the south to protest segregated restrooms and lunch counters, the March on Washington, and the bombing of 16th Street Baptist Church in Birmingham. In July 1964, President Lyndon Johnson signed the Civil Rights Act of 1964 into law with King in attendance.
King's speech and all Keller Lectures letters, memos, programs, press releases, newspaper clippings, transcripts, and recordings, including Q&A sessions, are digitized and available for researcher use in the University's Harrison Libraries.
Dr. King's widow, Coretta Scott King, who devoted her life to furthering her husband's goals, also came to UHart to deliver a guest lecture in 1978.
Black History Month Celebrations & Events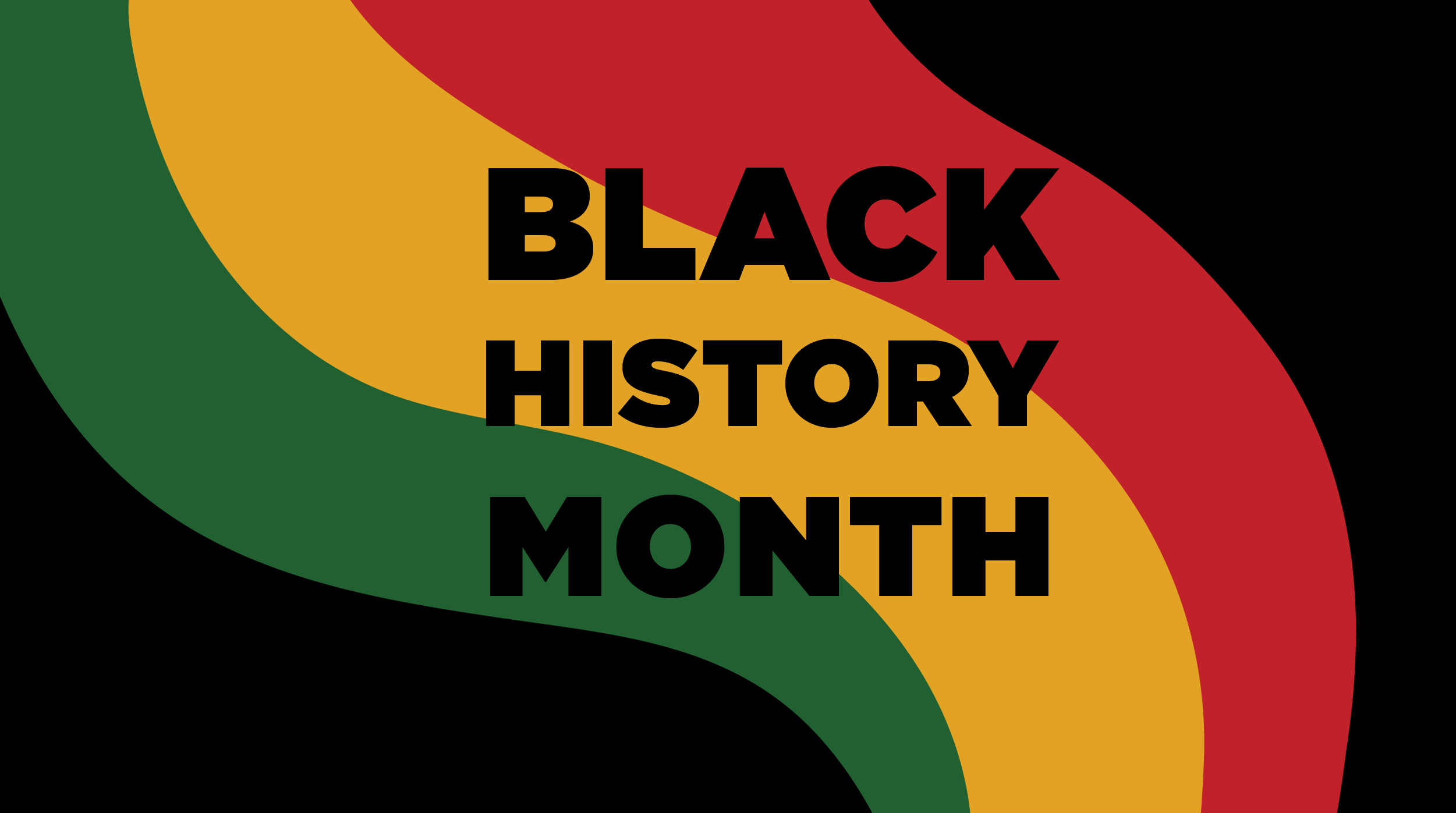 In addition to our annual MLK observance, the University of Hartford community celebrates Black History Month during the month of February. Community members are invited to programs, celebrations, art exhibitions, and events all month long. 
2022 Black History Month Events 
Jan. 31
Critical Race Theory: What It Is and What It Isn't
Guest Speaker: Dr. Gloria Ladson-Billings
Date: Monday, Jan. 31 from noon–1:15 p.m. 
Platform: Virtual via Zoom
The University of Hartford, in collaboration with Wesleyan University, will host a conversation on the topic of Critical Race Theory, with guest presenter Dr. Gloria Ladson-Billings. Dr. Ladson-Billings will explain the origins of Critical Race Theory and why it's become such a political and cultural flashpoint. At its core, the current national uproar signals the imperative for institutions of higher education to examine and unearth the many ways race impacts society
Feb. 2, 9, 16
"Only the Ball Was White": The Negro Leagues and Their Place in American History 
Guest Speaker: President Emeritus Walter Harrison
Date: Wednesdays, Feb. 2, 9, 16 from 7–8:15 p.m. 
Platform: Virtual via Zoom
Baseball both reflects American culture and helps to shape it. Black Americans have been playing baseball as long as White Americans, but only recently have their experiences and records been captured for a broader base of Americans. This three-part series invites you to learn about the origins of Black baseball in the 19th century, its widespread popularity from 1920 into the 1950s, and its decline after the Major Leagues were integrated. Driven from Major League Baseball in the 1880s by the Jim Crow spirit that was a reaction to Reconstruction after the Civil War, Black Americans founded professional teams and leagues of their own. President Emeritus Walter Harrison will discuss owners like Rube Foster, Effa Manley, Cumberland Posey, and Gus Greenlee, and the players who brought joy, passion, and laughter to Black Americans all over the country. We will look at some of the greatest players ever. 
Feb. 18
Activism through Action: Moving Beyond a Hashtag
Guest Speaker: Zyahna Bryant
Date: Friday, Feb. 18 from 12:45-1:45 p.m.
Platform: Virtual via Zoom
Zyahna Bryant began her journey of activism at the age of 12 and has grown into a changemaker and award-winning activist/organizer, content creator, and social impact strategist. Zyahna will share her story and discuss how others can take action to impact real change through activism.
Feb. 21
From Martin Luther King to Nelson Mandela: The Global Vocabulary of Black Liberation
Guest Speaker: Garrey Dennie
Date: Monday, Feb. 21 from 12:45-1:45 p.m.
Platform: Virtual via Zoom
Martin Luther King and Nelson Mandela stand as iconic figures in the struggle against racial oppression.  This lecture examines the histories and mythologies which surround both men, the processes through which they became the symbols of Black struggles not only within the USA and South Africa but across the entire universe of Black people everywhere, and the ways in which their rhetoric of liberation became the bearers of the path through which all people, regardless of race, could contemplate and participate in the struggle for a universal human dignity. As a speechwriter for Nelson Mandela, Dr. Garrey Michael Dennie has a privileged point from which we can examine the similarities and differences between these two towering figures who changed the world around them.
Feb. 24 through March 26
The Georgette and Richard Koopman Distinguished Chair in the Visual Arts Exhibition presents illustrations by Floyd Cooper
Date: Feb. 24 through March 26
Location: Joseloff Gallery 
This event is scheduled to be in-person—more information will be shared by the end of January about any health guidelines and/or adjustments to programming. 
In collaboration with the Hartford Art School, the Office of Diversity and Community Engagement is pleased to announce that illustrations by Floyd Cooper will be exhibited in the Joseloff Gallery as part of the Georgette and Richard Koopman Distinguished Chair in the Visual Arts Exhibition. Floyd Cooper illustrated over 100 children's stories chronicling African American history and depicting life of Black Americans.
There comes a time when one must take a position that is neither safe, nor politic, nor popular, but he must take it because conscience tells him it is right.
Dr. Martin Luther King, Jr.
Remembering Past MLK Celebrations
Last year, Dr. Yusef Salaam, criminal justice activist and one of the exonerated "Central Park Five," joined the University of Hartford community on Feb. 10, 2021, for a virtual moderated conversation. The program also included a poem recitation by associate professor Joyce Ashuntantang.
Diversity, Equity, and Inclusion
The University is committed to fostering a welcoming campus climate that is inclusive, and an environment where students, faculty, and staff feel safe and supported. You can learn more about all of our programming and events by visiting our webpage below.