A Celebration of Research and Scholarship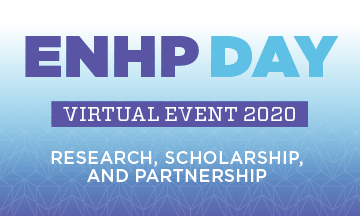 ENHP Day 2020
Although ENHP Day, our annual celebration of student and faculty research, had to be cancelled due to the COVID-19 pandemic, our Department of Nursing was able to continue the event in a virtual format on April 29, 2020. Joyce Thielen, chair of the department, welcomed nearly 70 students and faculty to a Zoom conference where the students presented their research projects. See the links below for a list of projects from our MSN and RN to BSN students.
---
ENHP Day 2019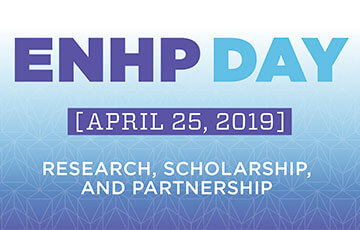 On April 25, 2019, students, faculty and partners of the College of Education, Nursing and Health Professions showcased their scholarly and research endeavors and discussed contemporary issues in education and health sciences at the annual ENHP Day.
Dr. Charles Hillman, director of Northeastern University's new Center for Cognitive and Brain Health, delivered the keynote address titled "Run for Your Life: Fitness, Adiposity and Brain Health." Hillman studies the role of health behaviors on brain and cognition to maximize health and well-being.
During the day, students from the Physical Therapy, Prosthetics and Orthotics, and Master of Science in Nursing programs presented their research projects, along with a session in which faculty presented their own research. Posters were on display in the Shaw Center throughout the day.
A reception capped off the day, which included presentation of the Excellence Through Relevance Faculty Teaching Award to Tricia Prokop, Assistant Professor of Physical Therapy.