Our students, faculty, and alumni are making their mark in the classroom and the community. Learn more by exploring the news stories below and check out our Upcoming Events. Read more University of Hartford news here.
ENHP hosts panel discussion on "Not-So-Quiet Quitting"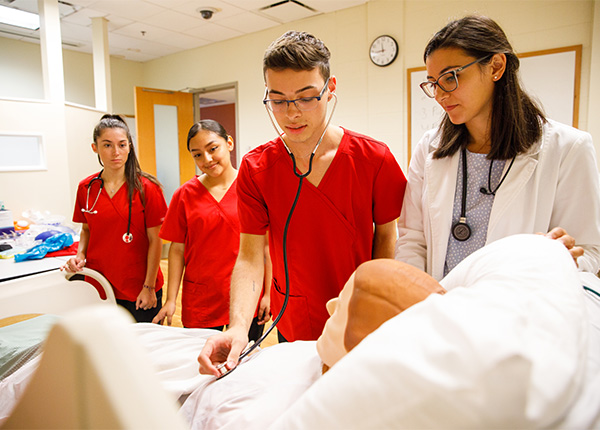 The College of ENHP will host a panel discussion, "Not-So-Quiet Quitting: Strategies for keeping teachers and nurses employed, engaged, and satisfied," on Monday, March 27 from 4-6 pm in Wilde Auditorium. Dean Cesarina Thompson and a panel of local education and health care leaders will discuss ways that both professions can recruit and retain staff in society's most important roles. The event is offered in-person and virtually.
First undergraduate nursing students inducted into honor society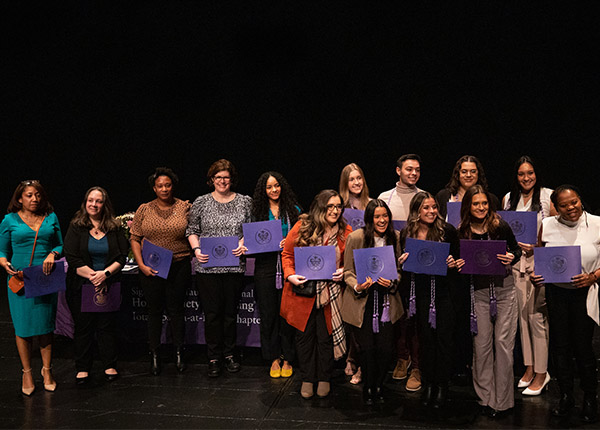 Members of the University of Hartford's first undergraduate nursing class were inducted into the Sigma Theta Tau International Honor Society of Nursing on Jan. 22, along with a group of master's students and faculty. "This is a significant milestone for our new BSN program as our students prepare to graduate and enter the nursing profession," said Joyce Thielen, chair of the nursing department.
Education students expand their math teaching knowledge at conference
A group of Education students gained valuable career advice at the Connecticut Mathematics Pre-Service Teacher Conference on Saturday, Jan. 21. UHart students joined approximately 60 other future teachers from across the state to participate in professional development workshops and panel discussions and build connections with each other.
New accelerated 4+1 education program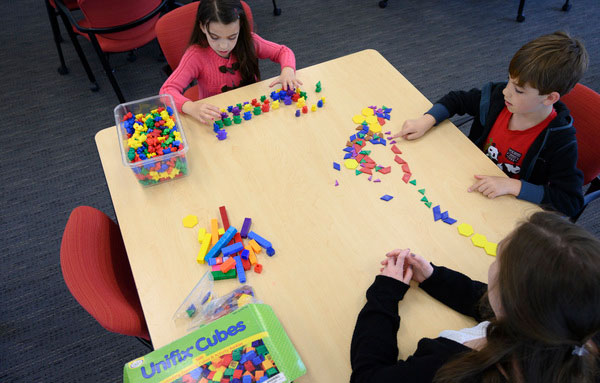 Education students can now earn a bachelor's and master's degree in only five years through ENHP's new accelerated 4+1 option. Connecticut and many other states require teachers to complete a master's degree in order to maintain their teaching certification. In addition, teachers with master's degrees typically earn higher salaries than those with only a bachelor's degree.
UHart launches new online Doctor of Nursing Practice (DNP) program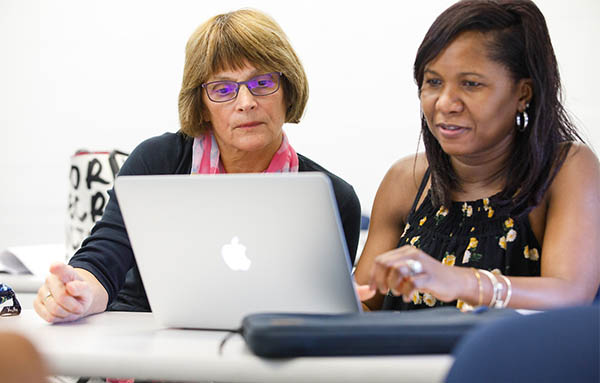 The University of Hartford is launching a fully online Doctor of Nursing Practice (DNP) program to meet the growing need for nurse leaders in healthcare organizations and in nursing education. The program begins in Fall 2022 and will prepare nurses to assume leadership roles in healthcare organizations, and prepare nurse educators for faculty positions at colleges and universities.
Share Your News!
If you are a University of Hartford student, faculty/staff member, or alumni and have news to share, we'd like to know!