Our students, faculty, and alumni are making their mark in the classroom and the community. Learn more by exploring the news stories below, and check out our Upcoming Events and ENHP Day, our annual celebration of research and scholarship. Read more University of Hartford news here.
Featured News
Our New Academic Building Opens Fall 2021
The Hursey Center, opening in Fall 2021, features state-of-art labs and learning spaces for students in the College of Education, Nursing and Health Professions. Students will learn in immersive simulation suites, enabling them to simulate real-life healthcare scenarios and build their collaboration and communication skills. Learn more in this short video!
ENHP Preparing for New Occupational Therapy Program
The University of Hartford is preparing to launch a new occupational therapy program in 2021, helping to meet demand for professionals in this growing field. The College of Education, Nursing and Health Professions (ENHP) will begin offering a combined five-year bachelor's/master's degree occupational therapy program in fall 2021. A post-baccalaureate master's degree in occupational therapy (MSOT) is planned to begin in summer 2022.
Nursing Alumnus Ismat Mikky Named Division Chair at Bloomfield College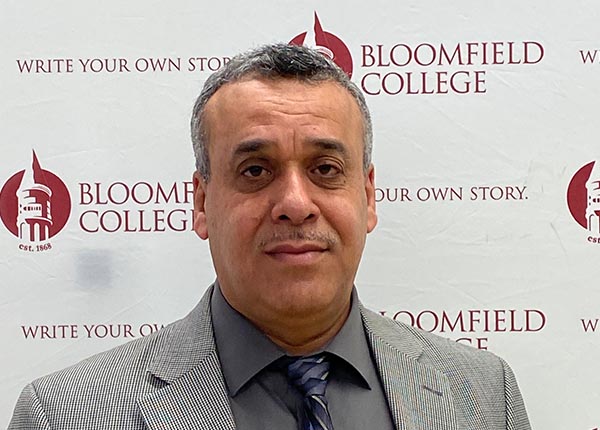 Since graduating from UHart's Master of Science in Nursing (MSN) program in 1999, Ismat Mikky has achieved a remarkable career trajectory. A native of Palestine, he came to UHart on a Fulbright scholarship and went on to complete a PhD at the University of Connecticut. He has built a successful academic career and was recently named chair of the division of nursing at Bloomfield College in New Jersey, where he has taught since 2009.
ENHP Announces 2021 Regents' Award Winners
Alesha Heacock, a student in the Master of Science in Prosthetics and Orthotics (MSPO) program, and Kimberly Sorrentino, a recent graduate of the Doctor of Education in Educational Leadership (EdD) program, are the recipients of the 2021 Regents' Award for Graduate Students in the College of Education, Nursing and Health Professions (ENHP). The annual Regents' Honor Awards are the highest recognition of accomplishments that the University bestows on graduate students. Criteria for selection include a grade point average of at least 3.8, significant scholarship, and community service.
Education Professor Interviewed on Podcast for Math Educators
Jillian Cavanna, assistant professor of elementary education, was recently interviewed on a podcast for the Association of Mathematics Teacher Educators. The podcast was based on a recent article Cavanna authored with Megan Staples of the University of Connecticut, which comes out of work from a math-science partnership grant from the state of Connecticut. In the podcast, Cavanna and Staples discuss their research to understand more about teachers' views and evaluations of students' mathematical arguments as they play out in practice.
Sarah Psillas Interviewed on Occupational Therapy YouTube channel
Sarah Psillas, assistant professor and program director of Occupational Therapy, was recently interviewed on "The OT Minute," a YouTube channel with over 1.8 million subscribers. Psillas was interviewed with Wendy Stav of Nova Southeastern University about their Dynamic Model of Occupation-Based Practice which provides a framework for understanding and defining occupation-based practice.
UHart Addressing Healthcare Inequities
NBC Connecticut reported on UHart's efforts to increase faculty diversity. Over the next three years, the college plans to hire an additional 16 faculty members of color, who will help educate future health care professionals about health disparities. "We need to have more health care providers who really mirror the populations that they serve," said ENHP Dean Cesarina Thompson.
Share Your News!
If you are a University of Hartford student, faculty/staff member, or alumni and have news to share, we'd like to know!