ENHP to Exhibit at Hartford Marathon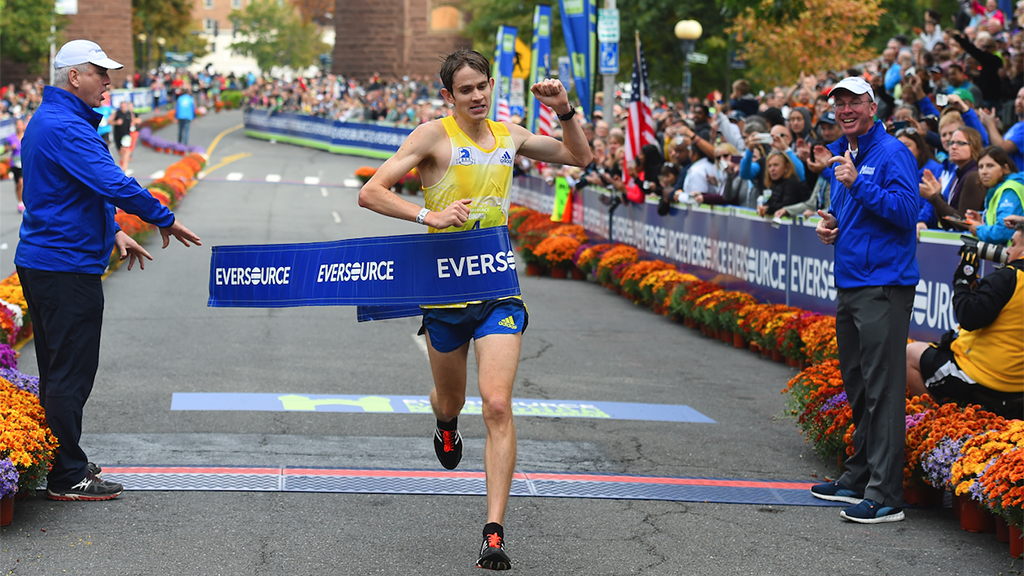 The University of Hartford College of Education, Nursing and Health Professions (ENHP) will be an exhibitor at the Hartford Marathon on Saturday, October 12 at Bushnell Park in downtown Hartford.  The Hartford Marathon has thousands of participants and volunteers supporting charities throughout the region. ENHP will have a table set up at the finish line runner's expo from 8:00 a.m. to 2:00 p.m.

Students and faculty from the college will be promoting proper marathon recovery and positive health outcomes to all those who come to the table. Handouts will include tips on proper hydration, nutrition and exercise by ENHP's Dr. Colleen Munoz, assistant professor of Health Science. Along with learning about proper marathon recovery and ENHP programs, visitors can enter our raffle to win one of three $50 gift cards to Sound Runner, a running shoe store located in Glastonbury, Connecticut.

Also, come cheer on seven ENHP physical therapy students as they run in the Hartford half marathon as well as one student running in the full marathon. Huge congratulations to Kelly Blochlinger, Alejandro Tobon, Garrett Brown, Josh Breighner, Heather Hassett, Christian Librizzi, and Jake Goodspeed on participating in the half marathon and to Alyssa Vereneau for the full marathon.

The Hartford Marathon participants have raised over $7.5 million for charity. Also, around $157 million is contributed to the local economy from the marathon. There are about 250 runners that cross the finish line every minute during the busiest period of the race. On average, the finish time for the marathon is 4 hours, 19 minutes and 13 seconds. 
 
For more information, visit www.hartfordmarathon.com.