The role of research in education and health sciences is central to a college that prepares students to be engaged practitioners who have sound foundations in evidence-based best practices. Our research addresses challenges in communities we serve and focuses on a clear translation between theory and practice. Many of our students, both undergraduate and graduate, are mentored by faculty members and work closely with our research partners in school and clinical settings.
Through internal funding, the College of Education, Nursing and Health Professions supports faculty members' collaborative scholarly activities (resulting in many published articles and books) while our community partnerships provide exciting experiential learning opportunities both locally and abroad. Throughout each year, we offer opportunities to celebrate and showcase student, faculty, and partner research, including our signature event, ENHP Day in the spring. 
Student's Invention Gives Children with Cerebral Palsy Freedom in the Pool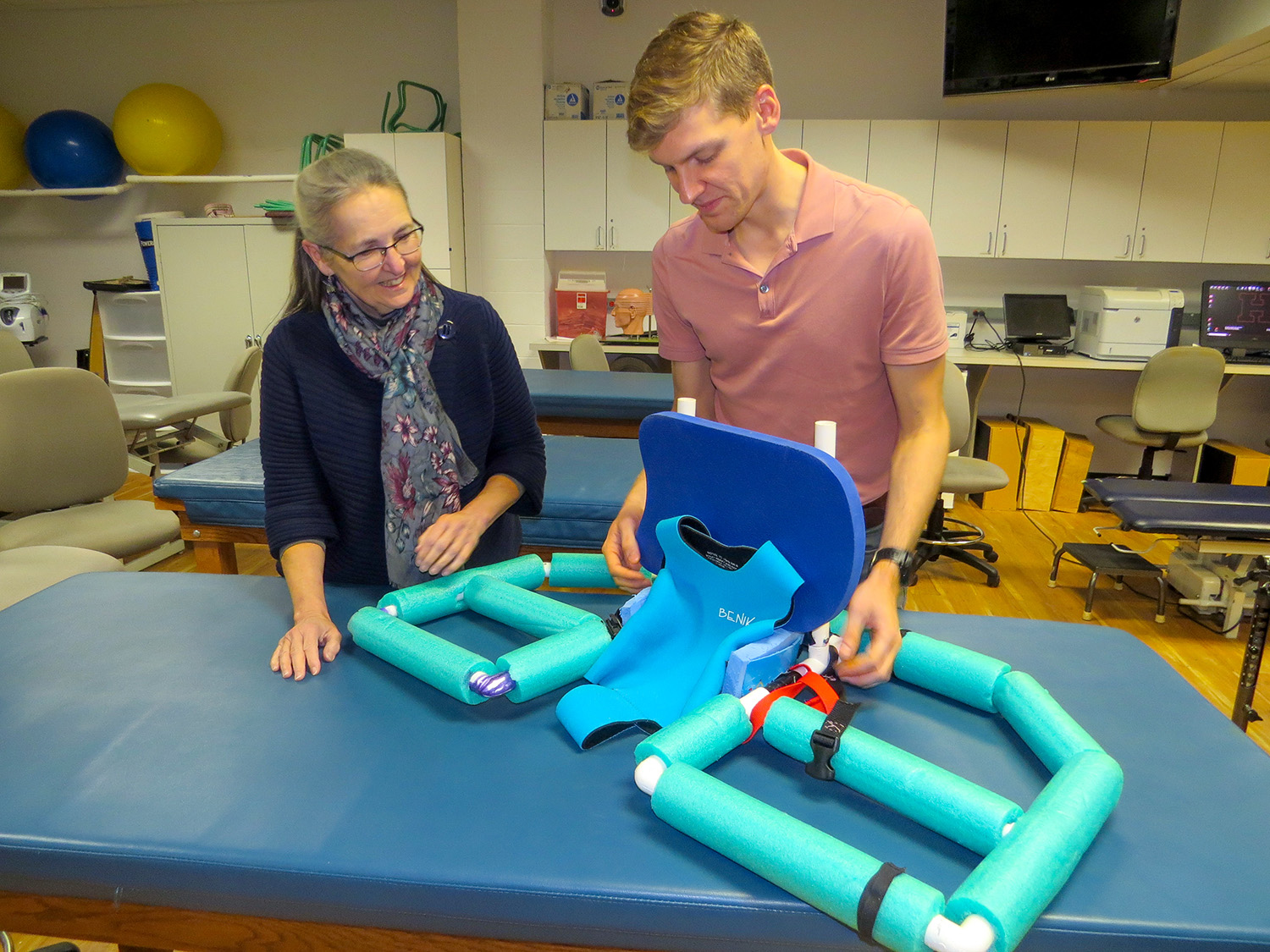 Josh Breighner '20 has developed the Water Strider, a device that allows children with cerebral palsy to play independently in the pool. Breighner developed the device as part of a research project with faculty members Sandra Saavedra and Donna Snowdon. Tests of the device have been so successful that Breighner and the University have filed a patent application for it and hope to make it commercially available.
Faculty's Research Goes Underwater with Combat Wounded Veteran Challenge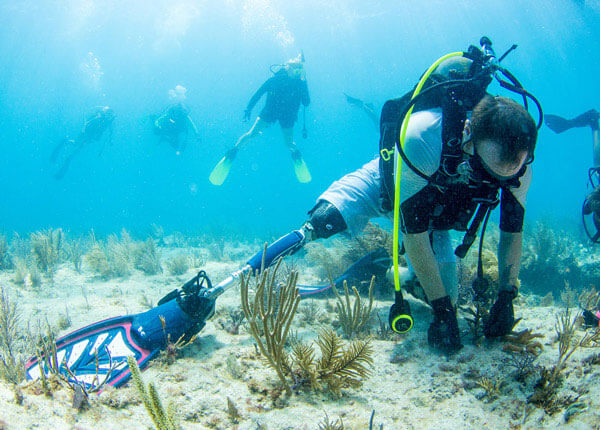 Assistant Professor Duffy Felmlee joined combat-wounded veterans underwater to observe how they use balance and other strategies to perform tasks. Felmlee, with University of Hartford graduate Michael McCauley, an orthotist/prosthetist and researcher, also attached sensors to the veterans' legs to observe movement. The goal of the research is to increase the body of knowledge in regard to swimming with a prosthesis.
Education Professor Discusses Research with Math Educators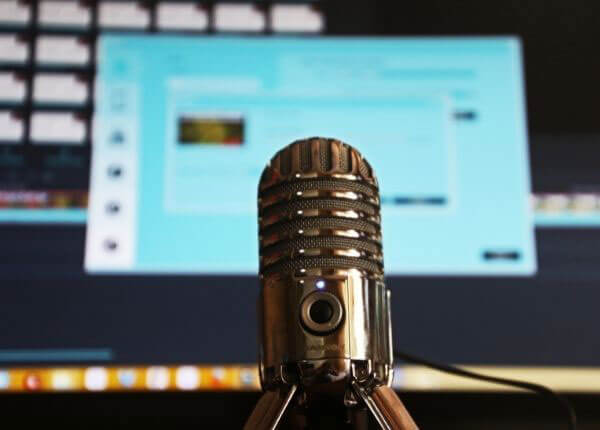 Jillian Cavanna, assistant professor of elementary education, was interviewed on a podcast for the Association of Mathematics Teacher Educators. The podcast was based on a recent article Cavanna authored with Megan Staples of the University of Connecticut, which comes out of work from a math-science partnership grant from the state of Connecticut. In the podcast, Cavanna and Staples discuss their research to understand more about teachers' views and evaluations of students' mathematical arguments as they play out in practice.
Sarah Psillas Interviewed on Occupational Therapy YouTube channel
Sarah Psillas, assistant professor and program director of Occupational Therapy, was interviewed on "The OT Minute," a YouTube channel with over 1.8 million subscribers. Psillas was interviewed with Wendy Stav of Nova Southeastern University about their Dynamic Model of Occupation-Based Practice which provides a framework for understanding and defining occupation-based practice.