Center for Montessori Studies
The Center for Montessori Studies is an intellectual community co-founded by researchers and practitioners contributing to Montessori education and the broader implications of Dr. Maria Montessori's theories on human development, learning, and social reform. The Center was founded in 2017. 
Center Priorities
Create new knowledge:
Through research in our greater Hartford community as well as the larger international Montessori community.
Through Montessori Teacher Education Exchange to promote dialogue and the exchange of ideas among and between higher education Montessori preparation programs.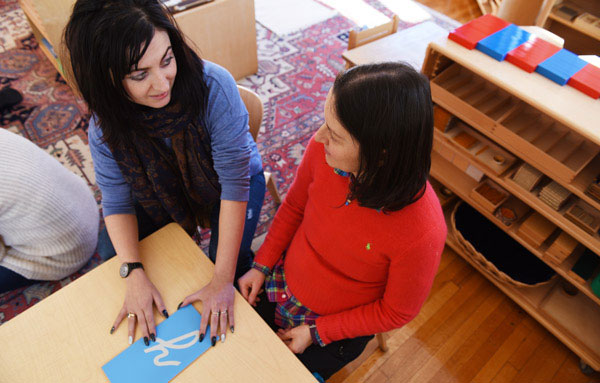 Focus a diaspora of emerging Montessori research efforts.
Educate and socialize the next generation of Montessori researchers.
Generate and disseminate new knowledge about the Montessori movement through research.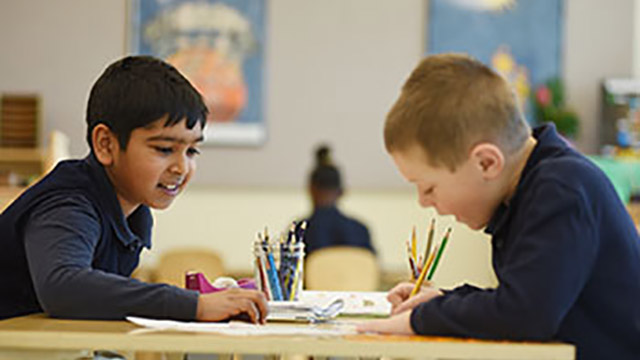 Transfer knowledge about Montessori education through degree program at all academic levels.
Ensure relevance of undergraduate and graduate programs through data-informed decisions.
Sustain a physical location and virtual structure for researchers and practitioners to collaborate.
Enduring Efforts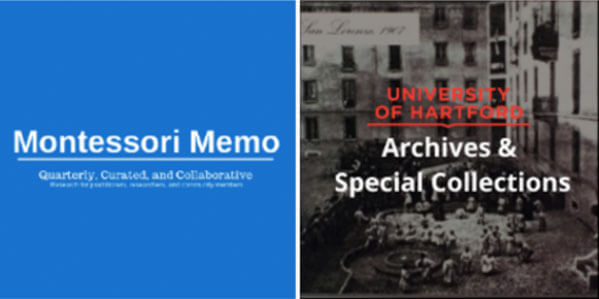 Montessori Memo: A quarterly, curated memo of peer reviewed research and policy papers accessible and contributed to by a broad community of Montessori and non-Montessori researchers and practitioners.
Montessori Archive: The Center for Montessori Studies in collaboration with the Harrison University Libraries is honored to contribute to a global collection of Montessori archives by housing a body of literature specific to Montessori pedagogy. 
Joint Ventures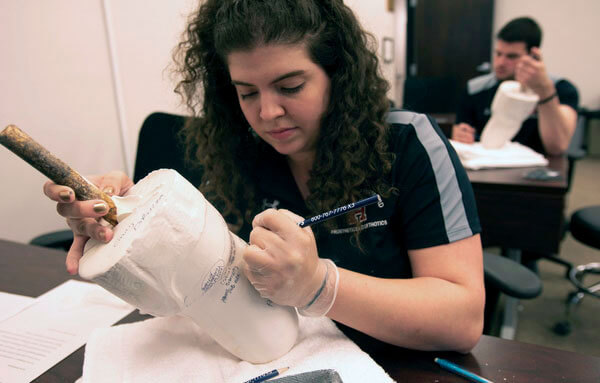 Civic Design and Public Work
The Initiative for Civic Design and Public Work is a partnership among the URBAN Hartford Node of the URBAN Research Network, Knowledge Designs to Change, and the Parent Inquiry Initiative (Parentii), a parent-to-parent democracy learning endeavor created through a learning agreement with the Kettering Foundation. This civic work aligns with the Montessori commitment to social change through generations of empathic and informed individuals who construct knowledge in community.

As we co-construct this work, our intention is to increase civic possibility and success by serving as a creative space for: groups of residents to understand their civic influence; neighbors to develop their capacity for civic living and public work; emerging leaders and professionals to deepen their understanding of civic change and impact; issue networks to deepen both learning and practice; and for the intergenerational transfer of civic experience and know-how. 
Montessori Higher Education Exchange (MHEEx)
The Montessori Higher Education Exchange (MHEEx) is an initiative to connect Montessori program leaders to identify and pursue opportunities specific to Montessori education programs located in institutions of higher education and establish a nimble, responsive network among the emerging influences on education, specifically the US public school landscape occurring in Montessori and non-Montessori.

Currently, the MHEEx efforts are focused on bachelor's degree pathways as they require the most institutional integration.
Drawing from the strength of the collective leadership, the Montessori Higher Education Exchange will encourage the intentional design, enhancement and sustainability of high quality Higher Education Montessori programs that adhere to sound Montessori theory and pedagogical principles.

MHEEx Outcomes:
Create a permanent forum for collegial information exchange
Create a venue for sharing and supporting the implementation of our new learnings
Share strategies to attract, support and retain diverse teacher candidates both nationally and internationally
Create collaborative opportunities within and among Montessori programs to provide meaningful study abroad experiences
Organize and create professional development opportunities for faculty and administrators in Montessori programs that highlight best practices in higher education
Research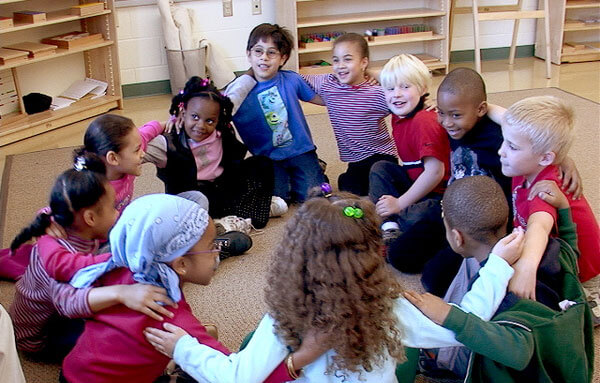 Our research efforts serve the local and global Montessori community by preparing Montessori teachers in the context of a generative research community and seeking to prepare the next generation of Montessori scholars.  
Select Research Projects
Contact Us
For more information about and how to engage with the Center for Montessori Studies, contact Paige Bray, associate professor, Department of Education and director of Montessori Studies at bray@hartford.edu
Resources
Coming in 2022
Urban Living in the Age of Climate Change: Sustainable Local Development in Hartford and Connecticut. Postponed to Spring 2022.
2021
Free Your Mind Montessori Research Series:  More info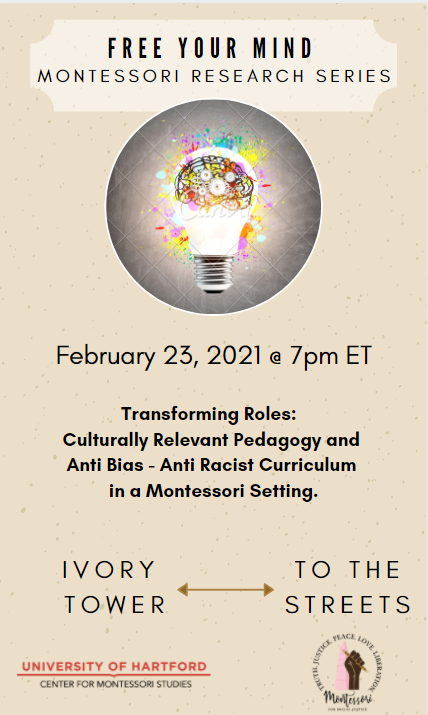 2020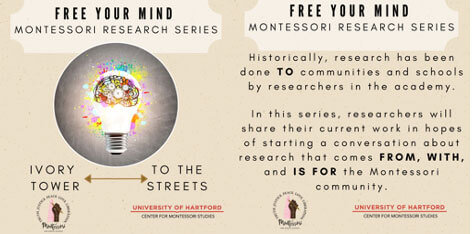 Free Your Mind Montessori Research Series: More info
2019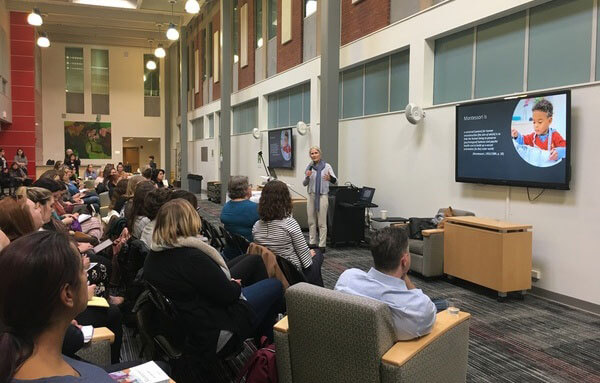 Angeline Lillard, professor of Psychology, University of Virginia, returned to campus six years later to speak to the Hartford-based longitudinal study dissemination and the published article Montessori Preschool Elevates and Equalizes Child Outcomes: A Longitudinal Study, the most cited article in 2018 in Frontiers. Paige Bray, director of Montessori Studies at UHart, is also a contributing author. Lillard is the author of Montessori: The Science Behind the Genius (March 2019) and signed books as well as enjoyed alumni and friends at the Montessori Training Center Northeast, Butterworth Hall, UHart Asylum Ave campus.
2018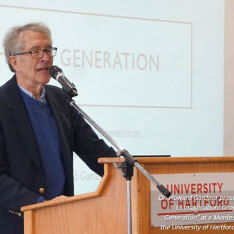 Montessori Schools of Connecticut Conference, co-sponsored by the Institute of Translational Research's Center for Learning and Professional Education, Montessori Studies Initiative with keynote speaker Dr. Howard Gardner, the Hobbs Professor of Cognition and Education at the Harvard Graduate School of Education. Gardner has studied and written extensively about intelligence, creativity, leadership, and professional ethics, and is senior director of Project Zero and co-founder of the Good Project (October 2018). Read more.
2017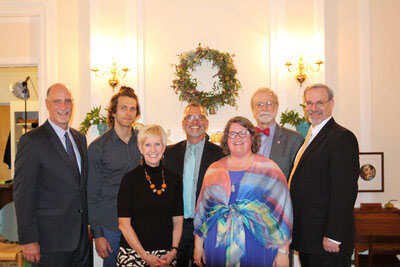 Celebrating 10 years of Partnership (Oct. 11, 2017) - The University of Hartford and the Montessori Training Center Northeast (MTCNE) celebrated 10 years of partnership and their recent milestones with an open house at MTCNE's newly renovated facility at Butterworth Hall on UHart's Asylum Avenue campus in Hartford.
Current students in bachelor's degree with Montessori education concentration
Current students and alumni of Master of Education with Montessori education concentration
Montessori Schools of Connecticut - Public & Private Montessori Schools

CREC Montessori Magnet School
Montessori Magnet at Annie Fisher School, Hartford Public Schools
Montessori Magnet at Batchelder, Hartford Public Schools
Elm City Montessori School, New Haven Public Schools
Montessori School of Greater Hartford
The Cobb School

Montessori Public Policy Initiative (MPPI) - Our partners in providing advocacy training and resources for Montessori educators.
Educators Sans Frontiers (EsF)
We offer a regular series of webinars on Montessori education topics. Click here to see a full list of our upcoming webinars.
View recordings of previous Montessori Studies webinars:
Research and Teaching Fellows
Founding Fellows:
Paige M. Bray, director Center for Montessori Studies, associate professor of early childhood education, College of Education, Nursing and Health Professions
Tim Nee, 

d

irector of satellites and special projects,

Montessori Training Center Northeast, CREC
Joshua Russell, professor of Music Education, Hartt School
Teaching Fellows:
Gretchen Hall, AMI Primary Trainer
Laurie Campiformio, AMI Primary Trainer

Connie Black, AMI Primary Trainer

Diwo Lhamo Pemba, AMI Primary Trainer

Gerry Leonard, AMI Elementary Trainer

Lisbeth Harrison, AMI Elementary Trainer
Research Fellows
Courtney Reim, managing director, Montessori Training Center Northeast, CREC
Erin Kenney, visiting professor, Hartwick College
Contact Us
For more information about and how to engage with the Center for Montessori Studies, contact Paige Bray, associate professor, Department of Education and director of Montessori Studies at bray@hartford.edu