Montessori teachers are in demand; hundreds of job postings go unfilled each year! You can teach in one of the 4,500 public and private Montessori schools in the U.S. or at the thousands of Montessori schools around the world. 
The University of Hartford is one of only a few universities nationwide where you can earn three credentials in one program:
Bachelor's or master's degree
Montessori AMI diploma
Connecticut teaching certification
Explore the different ways to earn a Montessori degree:
Online Information Sessions
Learn more about our bachelor's and master's degree programs at our monthly online information sessions. Sessions are offered the second Tuesday of every month from 5:30–6:30 pm Eastern time. Register here
Program Benefits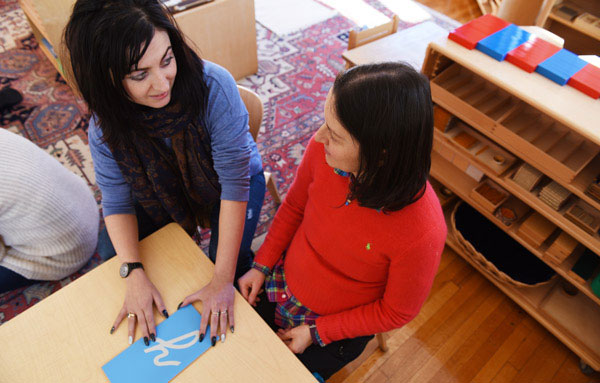 Earn three credentials in one program - a bachelor's or master's degree, a Montessori AMI diploma, and Connecticut teaching certification.
Montessori scholarships are available in addition to the University's financial aid.
Your AMI Montessori diploma is recognized around the world and provides a "passport" to teach internationally.
The programs are a partnership between the University of Hartford and the Montessori Training Center Northeast, an AMI teacher training center managed by the Capitol Region Education Council. 
Center for Montessori Studies
The University of Hartford's Center for Montessori Studies is an intellectual community of researchers and practitioners contributing to Montessori education. The Center supports the research, teaching, and practice from which our students benefit. Learn more and view our webinars: