All of us can remember a favorite teacher who made a major impact on our lives.  If you want to be a passionate, inspiring teacher for your students, our education programs will give you a great foundation for a rewarding career.
Our education programs prepare confident, versatile, creative teachers prepared to work in a variety of settings. Our alumni are employed in early childhood centers, public and private schools, higher education institutions, and at the highest levels of education administration.
With job growth for kindergarten and elementary school teachers expected to grow 7 percent from 2016 to 2026, the demand for teachers will remain strong.
Mikayla Pascucci
Integrated Elementary/Special Education, '18, M'20
Soon after starting her teaching career, Mikayla Pascucci found that her experience at UHart prepared her well. She's a 
special education teacher and case manager at the Reggio Magnet School of the Arts in Avon, CT and also earned her master's degree in special education at UHart. Read more
Some of my friends in other education programs are working as paraprofessionals this year, because they need more time to feel comfortable leading a classroom. But I feel comfortable teaching every day. The University of Hartford really prepared me well for where I am now."
The UHart Difference
First-Year Experience
Real-world learning begins right away - you'll have supervised classroom experience beginning in your first semester.
On-Campus Magnet Schools
With five schools on campus or within walking distance, we have multiple opportunities for teacher training right in our backyard.
Career Preparation
We offer mock interviews, panel discussions with school principals, resume writing assistance, and professional development events to help with your job search.
Degree Programs
Undergraduate Majors
Undergraduate Minors
Graduate Programs
Additional Programs
These programs are offered in partnership with other University of Hartford schools and colleges:
When I was job hunting, many employers took note of my dual certification in elementary and special education. That flexibility really made me stand out, along with the research I completed and presented at a national conference through the honors program. They were at the top of my resume."
Hannah Schultz '14, special education teacher, New London, Conn. Public Schools
From Classroom to Career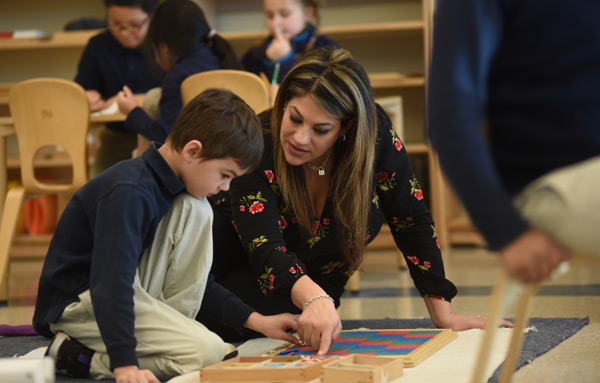 Through clinical experiences at approximately 55 partner schools throughout the state, you'll gain the skills and training to become confident leading a classroom.  Fieldwork, practica and student teaching experiences take place throughout your program.
We arrange mock interviews, panel discussions with school principals and alumni, résumé writing assistance, and professional development events to help with your job search.
Principals, assistant principals, and teachers from our partner schools also meet with us regularly to help shape our clinical experiences and curriculum, ensuring they are meaningful and relevant in the changing landscape of education.
Department Faculty and Staff