We turn passions into professions.
In the College of ENHP, our singular focus is helping you become the teacher, nurse, or health professional you've imagined. Our curriculum and fieldwork are designed with one goal in mind - to prepare you for the professional certification or graduate study you need to launch a successful career.  
At the graduate level, our programs will prepare you to advance to higher-level positions in your profession. Our alumni are working as school principals, superintendents, nursing directors, clinical directors, and hospital administrators.
Teacher Preparation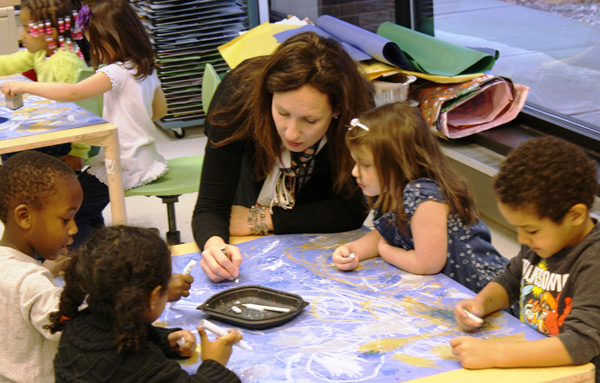 The University of Hartford's education programs prepare you to become a confident, versatile, creative teacher. Our programs weave together coursework, clinical experiences, and preparation for Praxis exams to help students successfully obtain State of Connecticut certification. Here are a few examples:
You'll begin classroom training the first semester of your first year. You'll have a supervised program at a local school or early childhood center so you gain real-world experience right away.
As you continue through the program, you'll have classroom observation and experience every year, culminating in student teaching assignments during your senior year with one of our 55 partner schools throughout the state.


You can increase your marketability with our bachelor's degree in Integrated Elementary and Special Education.  This program enables you to earn two Connecticut certifications in four years, which gives you many more employment options.
Our Montessori concentration programs prepare students for in-demand careers as Montessori teachers. We have the only program where you can earn a bachelor's degree, an internationally recognized Association Montessori Internationale (AMI) diploma, and state teacher certification in four years.
All of my clinical experiences helped build the professional nurse I hope to become. I was able to use my skills learned throughout nursing school and adapt them to the position." Erin Daly '23
Erin Daly '23, Trauma Nurse at Hartford Hospital
A partial list of where our graduates are working (undergraduate and graduate):
Annie Fisher Montessori Magnet School
Ansonia Public Schools
Boston Public Schools
Bristol Preschool Child Care Center
Brookfield Public Schools
Capital Community College
Connecticut Technical High Schools
Coventry Public Schools
Gateway Community College
Global Academy International
Goodwin College
Hartford Board of Education
Hartford Public Schools
Jumoke Academy Honors
New Britain Public Schools
Newington Public Schools
Regional District 6 - Wamogo High School
South Windsor Schools
Southern Connecticut State University
Waterbury Board of Education
West Hartford Public Schools
Women's League Child Development Center
Many of our graduates have advanced to senior leadership positions in education:
Barbara Beaudin, C, Associate Commissioner (retired), Connecticut State Department of Education, Division of Assessment, Research and Technology
Mark Benigni, EdD, Superintendent, Meriden Public Schools
Lisa Eells, 6th-Yr Cert, Principal, Wintonbury Early Childhood Magnet School, Bloomfield
Steven Minkler, BA, MA, EdD, Dean of Academic Affairs and Lead Campus Administrator, Middlesex Community College
Marisol Aponte Ostrov, EdD, Director - Health Services, Central Connecticut State University
William Perez, EdD, Chief - Fire Department, University of Connecticut
James Thompson, Jr., MA, Superintendent, Bloomfield Public Schools
Danielle Wilken, EdD, Provost and Dean of Faculty, Goodwin College
Health Professions Preparation
The University of Hartford has extensive clinical opportunities with leading hospitals and healthcare facilities across the state and region. These clinical programs will give you a breadth of hands-on experiences to prepare you for a successful start in your profession.
Here are just a few examples:
Beginning in sophomore year, our nursing students have clinical placements at the leading hospitals and healthcare facilities in Greater Hartford, including Hartford HealthCare, Hartford Hospital, St. Francis Hospital, Manchester Memorial Hospital, Gaylord Hospital, Hospital of Central Connecticut, McLean Care, and Middlesex Hospital.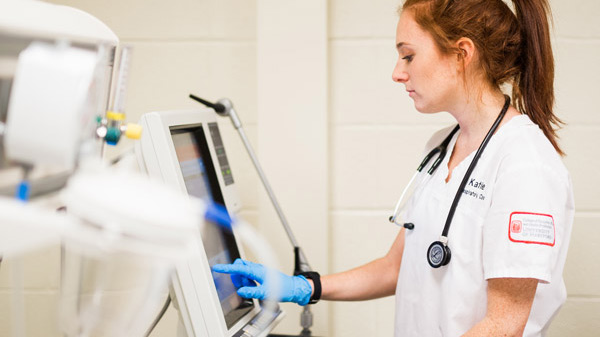 Respiratory Care
Students in our respiratory care program begin clinical rotations during their sophomore year at one of our 12 affiliate partner institutions, which include Hartford Hospital, Connecticut Children's Medical Center, and UConn John Dempsey Hospital. Rotations include neonatal, pediatric, adult critical care, and long-term care. In addition to gaining real-world experience, these clinical rotations help you expand your professional network and increase your marketability after graduation.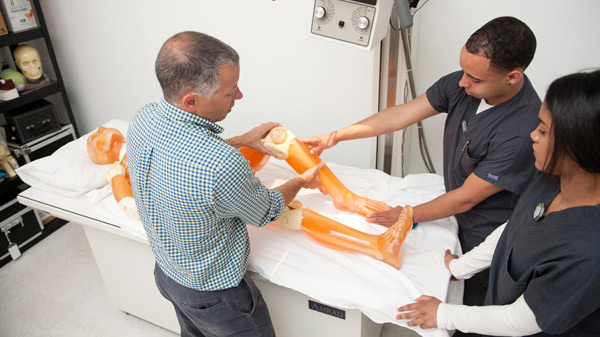 Radiologic Technology
Our program enables you to earn your professional credential in radiography and gain a second credential in advanced imaging (CT, MRI, or sonography), which makes you highly attractive to potential employers. Beginning in the second year, students participate in clinical rotations at our affiliate partners, including major hospitals such as Hartford Hospital, Connecticut Children's Medical Center, St. Francis Hospital, and private imaging offices.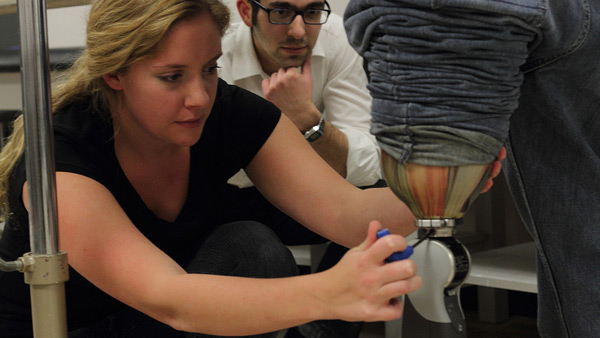 Prosthetics & Orthotics
Through our partnership with the Hanger Clinic, students in our Master of Science in Prosthetics and Orthotics program gain hands-on experience learning to design, fabricate, and fit prostheses and orthoses for patients who have lost limbs or have other disabling conditions of the limbs and spine. This level of professional preparation results in a high level of placements in residency positions throughout the country.
UHart taught me all the necessary skills that I need to be successful in this field. I wouldn't be where I am today without the classes, professors, and three years of clinical experience."
Jennifer Lauria-Errico '22, CT scan technologist at St. Francis Hospital and Hospital of Central Connecticut
A partial list of where our graduates are working:
Apple Rehab
Backus Hospital
Baystate Medical Center
Braintree Rehab Hospital
Connecticut Children's Medical Center
Connecticut Valley Hospital
CT Department of Mental Health and Addiction Services
Eastern Connecticut Health Network
Gaylord Hospital
Hanger Clinic
Hartford Hospital
Hospital for Special Care
Independence Physical Therapy
Jefferson Radiology
Johnson Memorial Medical Center
Lawrence & Memorial Hospital
Massachusetts General Hospital
Middlesex Hospital
Midstate Medical Center
New England Orthotic and Prosthetic Systems
Radiology Associates of Hartford
Saint Francis Hospital and Medical Center
The Hospital of Central Connecticut
University of Connecticut Health Center
Veterans Administration
Yale-New Haven Hospital
Many of our graduates have advanced to senior leadership positions in health care:
Pamela Manor, MSN '10
Chief Nursing Informatics Officer, UMass Memorial Medical Center, Worcester
Bobbi McNeil, BS '94
Director, Imaging Services, Hartford Hospital (retired)
Jeannine Nonaillada, BS '01
Assistant Dean, Faculty Development and Mentoring, New York University Winthrop Hospital;
Assistant Professor, Clinical Family, Population & Preventative Medicine, Stony Brook University School of Medicine
Lisa O'Connor, BS '95, MSN '98, EdD '06
Dean of the School of Nursing, Quinnipiac University
Maria Tackett, EdD '10
Nursing Director, Professional Practice, Hartford Hospital