The College of Education, Nursing and Health Professions prepares students for careers as passionate educators and empathetic caregivers with more than 25 nationally accredited programs. Our curriculum combines classroom and hands-on learning experience to develop students into leaders in improving the well-being of our communities. 
Our students study in deeply collaborative and scholarly environments and participate in real-world learning and research with faculty mentors early and often in their academic careers. Our community partners locally, regionally, and internationally also play an integral role in the development of our students. 
Our programs are offered through four departments:
Prepare for a career that makes a difference
In the College of ENHP, we believe that our professions truly make a difference by helping people live healthy and fulfilling lives. Hear from our students and faculty about how the College of ENHP prepares future professionals for careers that serve others.
A Message from the Dean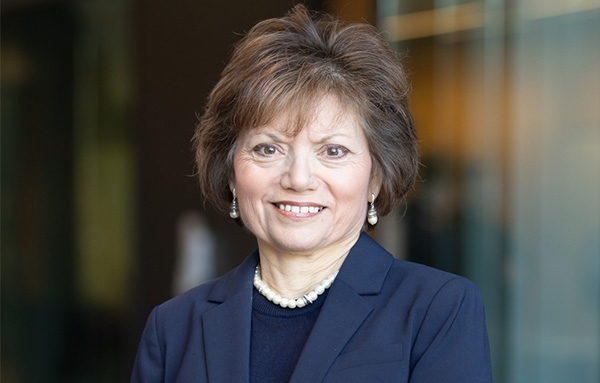 Welcome to the College of Education, Nursing and Health Professions!
As the dean of the College, I invite you to explore our website and learn more about the significant contributions that our College makes by educating future professionals, expanding knowledge through research and scholarship, and serving our community!
Quality education and healthcare are known to be key factors that contribute to individuals' overall quality of life—understanding how one affects the other is essential in helping individuals live healthy and fulfilling lives. Through our broad array of nationally accredited education and health care programs integrated into one College, aspiring educators and health care practitioners not only gain the necessary knowledge and skills to succeed in their chosen field, but also have the unique opportunity to develop an understanding of the role that education and health play in contributing to individuals' overall well-being.
A hallmark of our programs is the focus on community engagement to ensure that we are responding to and addressing the needs of the community in which we live. As a result, our teaching and learning are grounded in "real world" issues and our research and scholarship have relevance for our learners as well as the members of our community, contributing to transformative learning experiences.
 At the University of Hartford's College of Education, Nursing and Health Professions, you will learn from and with expert educators and practitioners who, together with our dedicated staff, are committed to helping you achieve your personal and professional goals. The College also offers opportunities for advanced study, including master's and doctoral level programs, for practicing professionals seeking new and/or broader roles as clinicians, managers, and leaders.
Our goal as a College is to continue to respond to the educational and health care needs of our local and global communities. Over the past four years, we have developed new programs, expanded existing programs, and created new accelerated pathways to address critical workforce needs in education and healthcare. We continuously look for ways to make a greater impact on our communities through the development of innovative learning opportunities – so check back with us often and send us your insights and suggestions to make our College even more responsive. I look forward to hearing from you!
Sincerely,
Cesarina Thompson, PhD, RN, ANEF, FASAHP
Dean
cthompson@hartford.edu