Department of Rehabilitation Sciences
Programs in the Department of Rehabilitation Sciences prepare students for careers in physical therapy, occupational therapy, and prosthetics and orthotics. In these professions, you'll help people recover from injuries, or design devices that improve patients' mobility and quality of life -- the basis for a very satisfying and rewarding career.
These careers are in high demand, with jobs for physical therapists as well as employment for prosthetists and orthotists expected to grow 17 percent from 2021 to 2031, according to the Bureau of Labor Statistics.
The mission of the Department of Rehabilitation Sciences is to graduate competent, ethical, and autonomous professionals who value clinical practice, relevant research, and lifelong learning.  
Physical Therapy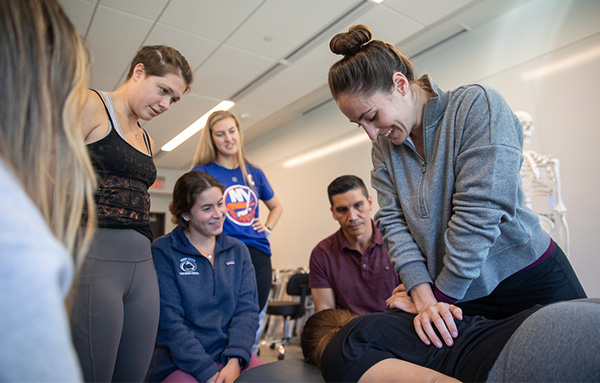 In our direct-entry physical therapy program, students can enter as freshmen and earn a combined BS in Exercise Science/Doctor of Physical Therapy degree in six or seven years. We also offer a post-baccalaureate three-year, full-time program leading to the Doctor of Physical Therapy degree.
Licensed physical therapists can advance their skills in our Orthopedic Physical Therapy Residency Program in partnership with Hartford Healthcare Rehabilitation Network. We also offer a 12-credit Certificate in Advanced Orthopedic Physical Therapy that allows licensed therapists to continue their regular employment while enrolled in the program.
Prosthetics and Orthotics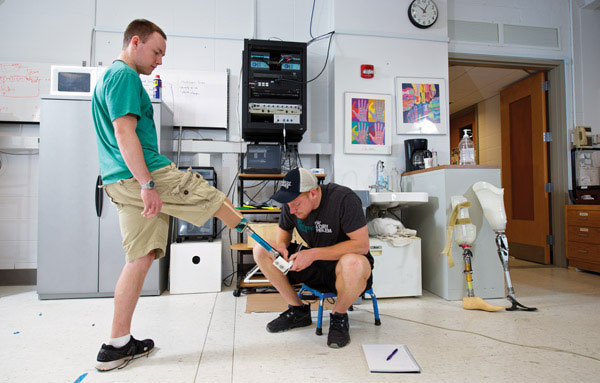 Our Prosthetics and Orthotics program is one of only a dozen graduate programs and a handful of undergraduate programs in the U.S.  Prosthetics and orthotics is an exciting combination of material science, engineering and health care.
Our combined BS in Health Sciences/MS in Prosthetics and Orthotics is a 5-year program. Students can enter the program as freshmen, complete an undergraduate BS in Health Sciences, and elevate into the professional Master of Science in Prosthetics & Orthotics (MSPO) program.
At the graduate level, students may enter as post-baccalaureate students in the MSPO program.  The University of Hartford also offers a distance learning program for currently certified prosthetists and orthotists, the Transitional MSPO.
Occupational Therapy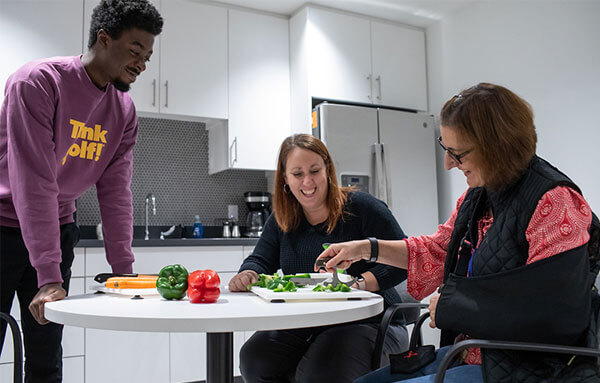 Our new Occupational Therapy program offers a combined BS in Health Sciences/MS in Occupational Therapy (BS/MSOT). This five-year program allows students to start their careers sooner. We also offer a post-baccalaureate MS in Occupational Therapy that prepares students for licensing as certified occupational therapists.
Department Faculty and Staff