UHart Abroad: A First-Year Travel Experience
A unique experience for first-year students to be exposed to study abroad and to gain a global mindset!
At UHart, we want our students to have the opportunity to explore beyond our campus which is why we have created an affordable study abroad opportunity for our first-year students to travel during their spring break. Immerse yourself in another culture, and spend time learning in a different country! All first year students are eligible to participate and encouraged to apply.
Students can choose one of three locations:
London, England
Granada, Spain
San Jose, Costa Rica
Program Details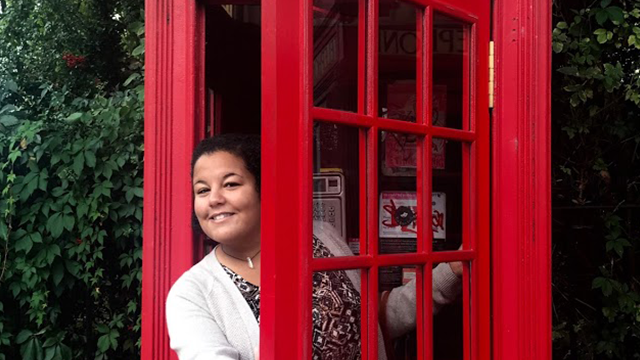 When: March 11-18, 2022
Application Deadlines: October 22- Priority Deadline (for first choice in location); November 5- General Deadline
Cost: $2,750 with $80,000+ in scholarships available
Includes: tuition, flight, housing, some meals, excursions in the country, and insurance
Does Not Include: some meals, personal expenses
Travel Locations:
London, England
Granada, Spain
San Jose, Costa Rica
Want to learn more? 
Email us at uhabroad@hartford.edu or meamurphy@hartford.edu  
Exploring Your Destination
Students can look forward to these possible excursions:
Bus tour of popular London sites
Tours of Parliament and Westminster Abbey
Visits to Tower of London, Shakespeare's Globe Theater, the London Eye
A West End theater performance
Day trip to Stonehenge and Bath
A Jack the Ripper tour or London Street Art tour
Students can look forward to these possible excursions:
Walking tour of Granada historical center
Visits to the Palacio Dar-Al-Horra, Carmen de la Victoria, and other sites
Day trip to Alpujarras
Explore the hot springs of Alhambra de Granada
Environmental project like cleaning up the riverbank, etc. 
Watch a Flamenco show
Students can look forward to these possible excursions:
Historical tour of San Jose

Cooking class (making a traditional Costa Rican dish)
Day trip with Costa Rican coffee tour and tasting
Costa Rican dance class
Service-learning project with reusable materials
Costa Rican handmade crafts session
Application Instructions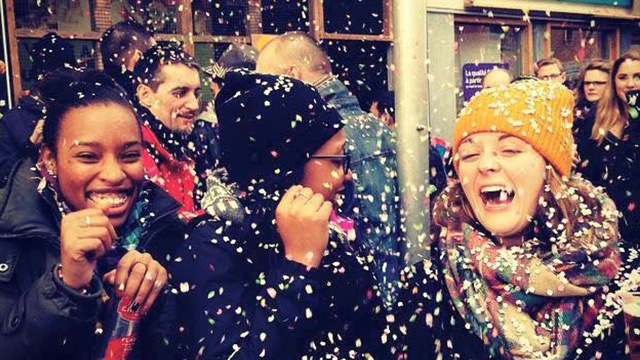 Students who are interested in applying should follow these steps:
Create a free account on the Via TRM Platform
Visit the program page of your first choice and apply. Please indicate at the end of your application your second and third choices.
There is a $500 program deposit required as part of the application. Instructions for making the deposit are in the application.
Benefits of Study Abroad
If you're wondering if studying abroad is a right fit for you, we wanted to share with you some benefits students have seen from studying abroad:
Only 11% of college students from the United States study abroad. It's an excellent opportunity to set yourself apart after graduation.
Students have the opportunity to get to know other first-year students in a brand new environment.
Studies show that students who study abroad tend to have higher GPAs, they graduate faster, and tend to get hired faster with higher salaries than students who choose not to study abroad. 
Get to know faculty and staff on campus who can help you along in your UHart journey and beyond!
London Program Leaders
Meaghan Murphy-Rennie, Assistant Director for Education Abroad
Kate Marusa, Assistant Director for International Students
Granada Program Leaders
R.J. McGivney, Associate Vice President for Graduate and Professional Studies
Jess Nicklin, Associate Vice President for Student Success Administration
San Jose Program Leaders
Theresa "T" Stores, Assistant Provost, Dean of Faculty Development, Professor of English in the College of Arts and Sciences
Second faculty member TBD
Faculty-Led Program Policies
Completed applications will be reviewed at two stages: 1) following the 10/22 priority application deadline and 2) following the 11/5 general application deadline.  Only completed applications will be considered: a completed application includes this finished electronic application and a program deposit (details below).  Students who apply by the priority deadline will have first choice in terms of the program location.  Once a program has filled, we will assign students to their second or third choice location based on who completed their application first.  If all three programs fill, remaining students will be placed on a waiting list.
Good Academic Standing - students must have a minimum 2.5 cumulative GPA after the fall semester to participate in the program.  If you do not have a 2.5 GPA, you may be removed from the program if there is a waiting list.
Good Student Conduct Standing - students cannot be under active judicial sanctions while abroad (however, the existence of a disciplinary record does not necessarily exclude you from participating, but will be considered while your application is being reviewed).  Please keep this in mind during your first year - examples of sanctions could be alcohol or drug violations, safety violations in the dorms, etc.  
Good Financial Standing - students cannot have any registration holds or bursar restrictions at time of application and registration.  Applicants with outstanding balances of $1,000+ and/or holds on their accounts will not be considered until the balance is paid down and/or the hold is removed
If you are concerned about your GPA, student conduct and/or financial standing, please contact the International Center at uhabroad@hartford.edu.
A $500 program deposit is required at time of application before your application is considered complete and eligible for review.  This deposit goes towards the overall program cost and is not an additional fee on top of the estimated program cost.  If you are not accepted, the deposit will be returned to you.  
Scholarships will be awarded to students once applications are processed.  The balance of the program cost after any scholarships are awarded is due by the Payment Deadline, which is approximately one month following the general application deadline.  Students who do not pay by the deadline may incur a $150 late fee and will not be registered for the program until the balance is paid in full.  If there is a waiting list, failure to pay the program balance may mean losing your spot on the program.
Program deposits and payments can be made online or on campus at the Center for Student Success (CSS), located on the main floor of Gengras Student Union (GSU).  The International Center cannot process payment.  
On-campus payments: The University of Hartford accepts cash, personal checks, money orders, or traveler's checks at the CSS.  Please make checks payable to the UNIVERSITY OF HARTFORD.  When paying in person at the CSS, make sure your payment is applied to "Off-Campus Study Deposit."
Online payments: The University of Hartford accepts E-Check (ACH) and Credit Card payments online through the CASHNet site on the Self-Service platform.  Accepted credit cards are Visa, MasterCard, Discover and American Express.  There is no fee to make payment using e-check, but credit card payments made through CASHNet SmartPay will have a service charge attached (approximately 2.75% of the transaction amount).  
These are the steps for making a payment online through the Self-Service
Log into your account
Choose "Pay Your Bill/CASHNet" from the list
Scroll down to "Available Items"
Choose "Off-Campus Study Deposit"
Enter the amount ($500)
Click "add to payment"
Choose the payment option and submit payment
Please inform the International Center if you choose to withdraw your application prior to the deadline; there is no penalty if you notify the International Center prior to the deadline.  Once officially accepted by the International Center into the program, students become subject to the standard cancellation policy as follows:
Program cancellations must be in writing
Refunds and cost liability are determined based on the date when written cancellation notice is received from the participant
If a student withdraws before the application deadline, the program deposit will be refunded
If a student withdraws after the application deadline and 14 days or more prior to the program start date, the University of Hartford will refund only those fees that the University of Hartford has not incurred on behalf of the student
If a student withdraws 13 days or less prior to the program start date, no refund will be issued
Please be aware that the stress of travel and adjusting to a new culture can exacerbate certain physical, psychological or emotional conditions.  It is important to consult with your physician and/or counselor/therapist to discuss how studying abroad may impact you.  Addressing health concerns with your provider(s) prior to studying abroad will help you identify resources available to you while abroad. Please note that resources overseas vary widely based on location, and accommodations you have in the U.S. are not guaranteed abroad.