Governance Committee Chair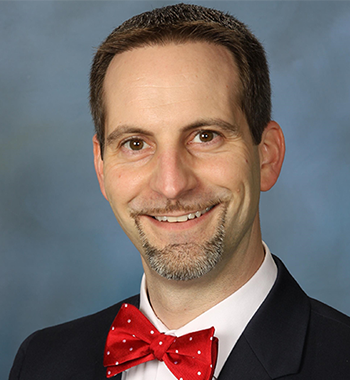 "Being a student at the University of Hartford was truly one of the greatest times of my life. From the minute I stepped foot on campus I knew that it was the place for me. I got involved with almost every aspect of college that one can, from academic honor societies and theater productions to joining a fraternity. I loved the school so much I gave admissions tours to prospective students. That simple task of showing a new student around the University that I loved so much actually turned into my career in admissions and higher education.
I always knew that the University of Hartford would be with me wherever I went. It prepared me for a master's and a wonderful career that I would have never had if it wasn't for the University. Every time someone asks me where I went to college I proudly tell them the University of Hartford. 
I have always known the importance of giving back and being involved with my alma mater. For me, however, there was a period of time after college where that was not possible for a variety of reasons. Now that I have become established enough in my career and personal life, I can't wait to give my time and energy back to a school that meant so much to me. If I can help advance the mission of the school and help connect alumni from across the country, then I will be a very happy person."
About Boppert
UNIVERSITY OF HARTFORD DEGREE INFO
BA in communications, 1992, College of Arts and Sciences
OTHER DEGREE INFO
Master's in Operational Management, Harvard University
CURRENT CAREER INFO

"I am currently the associate director of a one stop student service center at Salem State University. I deal with everything from financial aid, course registration, billing, and meal plans to much more complicated issues like withdrawing from college. I love my job because I get to work with students everyday and help them achieve their dreams of graduating college."
PAST CAREER INFO

Salem State University
Associate Director of Undergraduate Admissions
Salem, Mass.
Marian Court College
Director of Admissions
Swampscott, Mass.
The New England Institute or Art
Assistant Director of Admissions
Brookline, Mass.
OTHER UNIVERSITY OF HARTFORD ACTIVITIES/VOLUNTEER SERVICE
President, Order of Omega, Greek honors society
Member of Order of Omega
Vice President, Theta Chi Fraternity
Member of Theta Chi
Treasurer, Lambda Pi Eta, Communication honor society
Member of Lambda Pi Eta
Vice President of Membership, Inter-fraternal counsel
Founding member, Greek Standards Board
Admissions tour guide
College Theater productions: Cherry Orchard, Death of a Salesman, and Lysistrata
Big Brother Big Sister
COMMUNITY SERVICE
Habitat for Humanity
NEACRAO Vice President of Enrollment Management and Admissions
NEACRAO President Elect, President, and Past President
Bottom Line Go Far Volunteer