Immediate Past President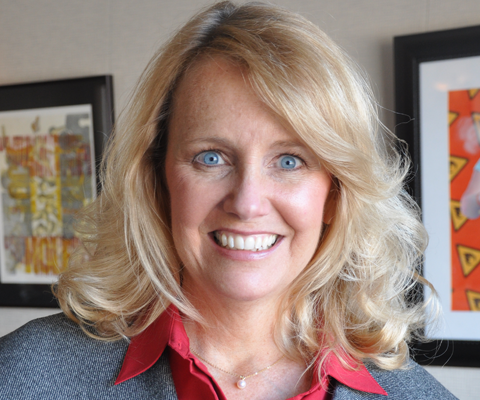 "My invaluable education and life building experiences at the University of Hartford has been the foundation of my career and personal growth. Serving on the Alumni Board has been an honor, and has rekindled my affection for my alma mater. I have more school spirit, pride, and love for UHart than ever before. I owe it to the amazing people I am meeting, and the opportunities they are giving me to reconnect. Their support and friendship has been a blessing, and for that I am truly grateful. Excited about the future of our students, alumni, faculty, and staff, for we are one big sustaining family with an exciting future ahead."
About Bligh
UNIVERSITY OF HARTFORD DEGREE INFO
BFA in visual communications (formerly titled graphic design), 1987, Hartford Art School
CURRENT CAREER INFO
ESPN
Director Facilities Design, Global Operations
Bristol, Conn.
PAST CAREER INFO
Bligh Graphics, LLC
Owner
Simsbury, Conn.
Russell Gibson Von Dohlen, Inc. 
Now know as The SLAM Collaborative in Glastonbury, Conn.
Director of Visual Communications
Farmington, Conn.
OTHER UNIVERSITY OF HARTFORD ACTIVITIES/VOLUNTEER SERVICE
HAS Alumni Forum
2013–2014

Department of Architecture, College of Engineering, Technology, & Architecture
Annual guest lecturer, 2012–Present

BAR 211 Program, Barney School of Business
Guest Speaker, 2014

Construction Institute, University of Hartford
Past Board Member and Marketing Chair, 1994–2013
COMMUNITY SERVICE

Society of Marketing Professional Services (SMPS)
President, 2014

–

2015
Simsbury Economic Development
Commissioner, 2013

–

2016
Simsbury Economic Development Task Force, 2014–2016
CREW CT (Commercial Real Estate for Women)
Communications Committee, Past Board Member, and Blue Ribbon Awards Chair, 2003–2016
Saint Mary's Church, Simsbury, Conn.
Eucharistic Minister, Catechist, & Mercy Shelter
Meal Volunteer, 2009–Present