Ebony Wright-Campbell '04
Hillyer Liaison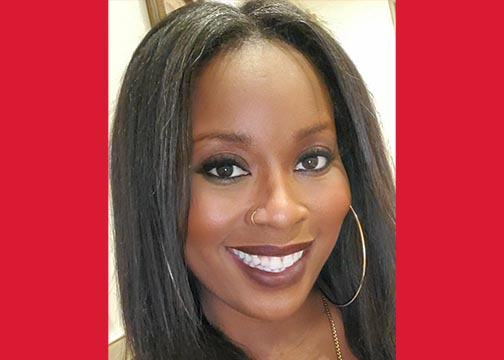 "UHart is a very special place to me. It proved to be a place that was more than a school. Here is where I met those who would be my lifelong connections, my family. Here is where my love for working with youth grew. My objective for volunteering is to help bring the opportunities afforded to me at UHart to current students, and to connect with alumni to hopefully enhance the connection to the University as more than just a place people went to school, but a place that people found friends, family, etc."
About Wright-Campbell
UNIVERSITY OF HARTFORD DEGREE INFO
BA, sociology; psychology minor.
OTHER DEGREE INFO
Master in Social Work, Silberman School of Social Work (formerly the Hunter School of Social Work).
Doctorate in Social Work, Capella University.
CURRENT CAREER INFO
Licensed School Social Worker
New York City Department of Education.
PAST CAREER INFO
Licensed Social Worker
Good Shepherd Services;
Young Adult Borough Center Social Worker at Abraham Lincoln High School.
Safe Harbor Program Social Worker
Safe Horizon, Acorn Community High School
Relationship Abuse Prevention Program Social Worker
Herbert H. Lehman High School.
OTHER UNIVERSITY OF HARTFORD ACTIVITIES/VOLUNTEER SERVICE
BSU member, 2000–02, president 2002–04
CASA member, 2001–04
Program Council member, 2001–02, Comedy Chair 2002–03
Red Cap, 2001–2003
Judicial Board, 2002–03
Student Public Advocate, 2003–04
COMMUNITY SERVICE
College Summit College Coach, Summer 2010–present