John M. Jaramillo M'09, M'15
BARNEY SCHOOL OF BUSINESS LIAISON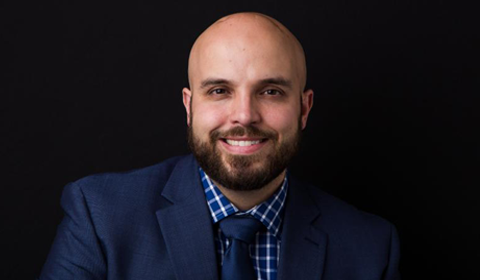 "My pride in the University began with my appreciation for my instructors and fellow students in both of my graduate programs. It was not only the academic side of the learning, but the personal investment by everyone in the classroom and the university. Because of that experience I decided to participate more in giving back to the University community. In addition to serving as the Liaison for the Barney School of Business, I also volunteer in undergraduate career ready programs in order to relay the support and advantages I was afforded in my own learning process and programs. The rewards I felt as a student is what I would like others in the community feel—the passion and support in the academic community.
Participation on the part of the alumni—the true dedication and service to make sure their university succeeds and evolves toward improvement and greater prominence—will pay dividends to the future of the programs and University environment, from which we have all learned so much, as well as the surrounding community, which can thrive off of the success of such a great and influential institution as the University of Hartford."
ABOUT JOHN
UNIVERSITY OF HARTFORD DEGREE INFO
MS in organizational psychology, 2009, Barney School of Business


MBA, 2015, Barney School of Business
OTHER DEGREE INFO
BA in business and marketing, 2000, Hofstra University

CURRENT CAREER INFO

Founder,

 

Coach It Out, LLC
PAST CAREER INFO
Principal Budget Specialist
State of Connecticut's Office of Policy and Management (OPM)
Client Service Manager
Hartford Direct, Berlin, Conn.
Children's Medical Center's Foundation
Hartford, Conn.
Marketing Research Analyst
Ziment Associates, Inc.
COMMUNITY SERVICE
Volunteer at Connecticut Children's Medical Center
Radiothons
Charity golf tournaments
Miracle Rides.