Kaitlin M. Walsh '02, M'04
MEMBER AT LARGE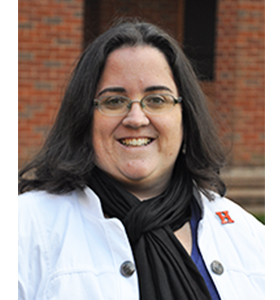 "My experience at the University of Hartford opened up many exciting possibilities for me. It prepared me for my advanced degrees at Oxford and for the career I am pursuing today. I choose to give back to the University because I want to help other students see the full range of possibilities that a University of Hartford degree can provide.
Even though I finished my most recent University of Hartford degree in 2004, I never really managed to leave the University. I have been involved in campus life for many years since then, as an instructor and staff member. Being a member of the Alumni Board allows me to keep the fun going on!"
ABOUT KAITLIN
 UNIVERSITY OF HARTFORD DEGREE INFO
BA in modern languages (Spanish), 2002, College of Arts and Sciences (A&S)
BA in communication (advertising), 2002, A&S
MA in communication, 2004, A&S
OTHER DEGREE INFO
Master of Studies (MSt) in European literature (Spanish),

 

2006, Oxford University
PhD in medieval and modern languages, (Spanish),

 

2014, Oxford University
CURRENT CAREER INFO
University of Saint Joseph
Instructional Designer, Teaching and Learning Center
West Hartford, Conn.

PAST CAREER INFO
Instructional Design and Educational Technology

 

at American International College (Springfield, Mass.), Charter Oak State College (New Britain, Conn.), the UConn Health Center (Farmington, Conn.) and the University of Hartford.
Adjunct Instructor in Communication

 

at American International College, Manchester Community College, and the University of Hartford.
OTHER UNIVERSITY OF HARTFORD ACTIVITIES/VOLUNTEER SERVICE
Hertford College Lecture Committee
Honor Societies:
Alpha Lambda Delta
Alpha Chi
Lambda Pi Eta
Student Representative, University Honors Committee
American Advertising Federation Student Chapter
Member and President
Advertising Competition Team
Recipient of John G. Lee Medal for Academic Excellence and Community Service
COMMUNITY SERVICE
During Kaitlin's time in Oxford, she served on a number of college and department committees dedicated to supporting graduate students. In 2007, Kaitlin was awarded the Thomas Jefferson Prize at St. Catherine's College, awarded to the North American student who contributes the most to college life.
In Kaitlin's professional field, she is involved in opportunities to promote and recognize faculty who teach exemplary online courses. Kaitlin have served as a course reviewer for the Blackboard Exemplary Course Program, and was part of the committee that developed the Connecticut Distance Learning Consortium's Exemplar Course Awards. Kaitlin currently serves as a member of the Regional Conference Committee for Quality Matters, an internationally-recognized process for certifying quality distance courses.