TREASURER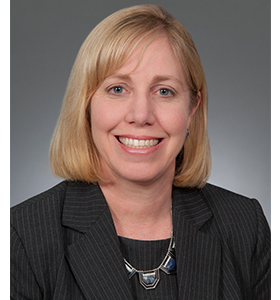 "I believe in paying it forward. Alumni generosity enabled me to attend the University of Hartford. Now it's my turn to make that happen for today's students."
ABOUT KERRIE
UNIVERSITY OF HARTFORD DEGREE INFO
BSBA in economics and finance, 1993, Barney School of Business
OTHER DEGREE INFO
MFA in hospitality administration
CFP® Certificant

CURRENT CAREER INFO
BNY Mellon Wealth Management
Wealth Manager
Fort Lauderdale, Fla.
OTHER UNIVERSITY OF HARTFORD ACTIVITIES/VOLUNTEER SERVICE
As a student:
Red Cap
Village Apartments Residence Council, President

Volunteer Service Center Coordinator
As an alumna:
The Hartt School Gala Committee

Former member, The Hartt School Board of Trustees

COMMUNITY SERVICE

United Way of Broward County Women United