Member at Large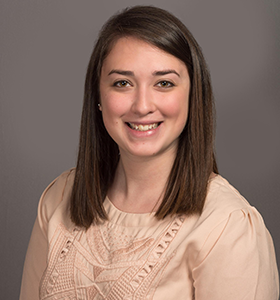 "The University of Hartford helped me grow as a person and prepare myself for the future. I am thankful for the University and the people there for the journey and want to give back to those who helped me along the way. It is important to give back in order to help keep the connection with the University, and assist current students along their journey."
About Norwich
UNIVERSITY OF HARTFORD DEGREE INFO
BA in sociology, 2016, College of Arts and Sciences
OTHER DEGREE INFO
Currently pursuing a Master of Public Policy, Stony Brook University
PAST CAREER INFO

Delta Zeta Sorority
Educational Leadership Consultant
OTHER UNIVERSITY OF HARTFORD ACTIVITIES/VOLUNTEER SERVICE
Delta Zeta
Panhellenic Council
Leadership Education and Development Program (LEAD)
Student Alumni Association
COMMUNITY SERVICE
Volunteer at Connecticut Sexual Assault Crisis Services
Intern for Connecticut General Assembly
Intern for Connecticut Coalition against Domestic Violence
Student Advisory Council for American Association of University Women.