STUDENT GOVERNMENT ASSOCIATION REPRESENTATIVE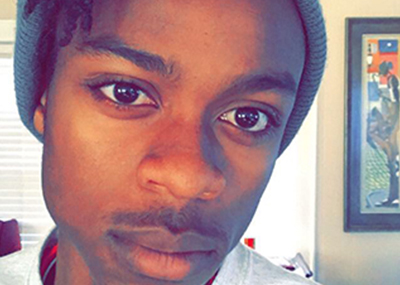 "I love this campus, especially our alumni. We have a phrase that's used on campus: 'Your story starts here.' I'm interested in catching up with alumni and seeing what has taken place after their time at the University. I would also like to help more students connect to our driven and successful alumni."
ABOUT MALCOLM
UNIVERSITY OF HARTFORD INFO
Pursuing a bachelor's degree with a double major in cinema and in communication, with an emphasis in public relations and advertising.
UNIVERSITY OF HARTFORD ACTIVITIES AND EXPERIENCE

Diversity, Equity, and Inclusion Committee (DEI). I directed the DEI video for the University, Summer 2017.
Student Government Association Academic Vice President, 2017–18. Our team won committee of the year.
Red Caps.
Red Keys.
Joint Film Production Club.
Lighthouse Ultimate Frisbee Team.
Event photographer. I had the honor of shooting President Walter Harrison's Farewell Ceremony in 2017.
COMMUNITY SERVICE
Justice Worxx service trip to Appalachia.

Hawks Helping Hartford.

Volunteered as tech director for online streaming of service for the First Baptist Church of Lincoln Gardens.