DIRECTOR OF COMMUNICATION AND SOCIAL MEDIA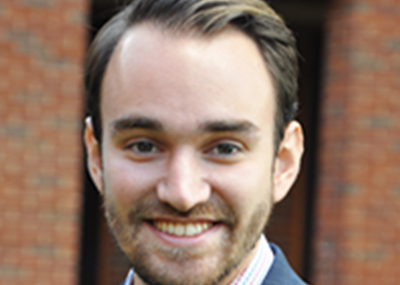 "I received so much more above and beyond an education from my time at the University of Hartford that I feel very strongly to give back whenever I can. The summer before my senior year, I got the opportunity to intern at CNN in New York City through an alumnus that I had never met. Right before graduation, I was lucky enough to land an interview at The Hartford, once again through an alumna that I had no connection with previously. These two interactions with fellow alumni led me on the road to get a job right out of college, and the experiences I had at UHart have helped me as I've continued my career. I love nothing more than coming back to campus and talking to current or prospective students and sharing my story and how UHart has been such a big part in my life."
ABOUT MATT
UNIVERSITY OF HARTFORD DEGREE INFO
BA in communications, 2010, College of Arts and Sciences
CURRENT CAREER INFO

Santander Bank, N.A.
Vice President, Corporate Communications
Boston, Mass.
PAST CAREER INFO
Prudential Retirement
Communications Strategy, Full Service Investments
Prudential Retirement
Strategic Communications Coordinator
Prudential Retirement
Retirement Marketing Specialist

The Hartford Financial Services, Inc.
Internal Communications Specialist

OTHER UNIVERSITY OF HARTFORD ACTIVITIES/VOLUNTEER SERVICE

Speaker at School of Communication Career Mixer

Speaker at School of Communication Accepted Student Day

Student Government, Student Television Network

Public Relations Student Society of America