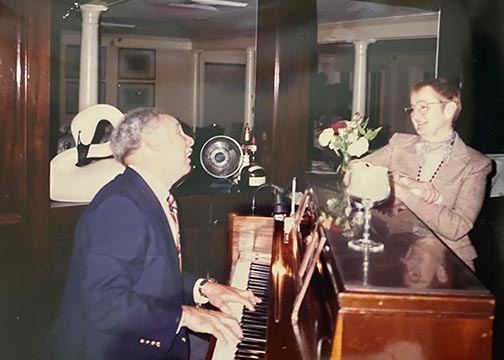 At 93 years old, Gil Perlroth is still doing what he loves—writing musicals. Currently with three musicals in the works, he is as exhilarated, passionate, and creative as ever. Perlroth discovered his love for the theater and arts at the age of 15 when he began working at the Shubert Theater in New Haven, Conn.—a place known as the "tryout town" for shows before they hit Broadway. While still in high school, Perlroth had the opportunity to perform the world premiere of South Pacific as second trumpet as well as the opening of Carousel.
I am very aware that I have been blessed with a long life, a lot of love, and a rich career. —Gil Perlroth '53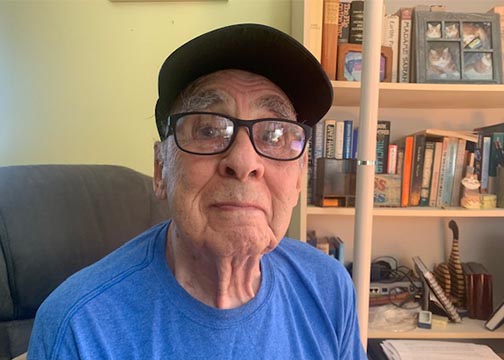 As a young man, Perlroth's true desire was to play with the big bands but his mother insisted he attend college first. While a student at UHart's The Hartt School, he pursued jazz as a trumpet player and played at local dances and clubs. His overall experience gave him a great repertoire of music to work with, as well as a strong foundation as a writer and artist with the guidance he received from his professors at The Hartt School. Perlroth remembers three faculty members who particularly influenced him as a student: Eddie Diamente, who taught him harmony; Dr. Elmer Nagy, who taught him opera; and Arnold Franchetti, who taught him composition and inspired him to continue writing.
After UHart, Perlroth was drafted into the army during the Korean War and had to put his music on hold. He served in Korea for a year before receiving a hardship discharge and returned home to help care for his ailing mother. After his mother's passing, and after making sure his father was settled, Perlroth moved to New York City, where he reconnected with his college sweetheart, Cynthia—they had met his first year at The Hartt School and would spend the next 56 years happily married.
In New York, Perlroth worked in public relations for Grummon Aircraft, assigned to the Apollo Program. He was responsible for providing information to reporters on the moon landing and the Lunar Excursion Module. He never let go of his true passion, however, and worked on jingles on the side for some extra money. AT&T had held a jingle contest for their new princess phone—Perlroth's composition won and was played all over the world.
In 1980, Perlroth left his job to focus on music full time. He and Cynthia settled in Stamford, Conn.—there he worked as a composer of musicals and produced many shows at Stamford's Kewskin Barn Theater. He also played with Benny Goodman, who had formed a swing quintet upon his retirement from heading a big band.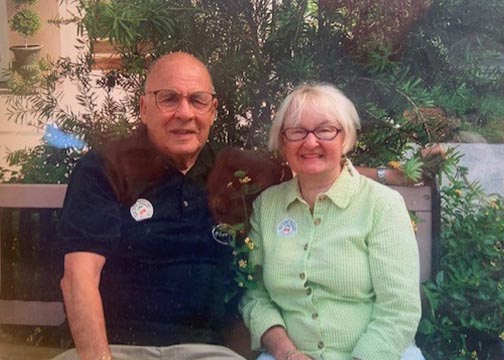 The couple later moved to Florida where Perlroth has enjoyed spending time with his lifelong UHart friend (Gene Cipriano, roommate at Hartt) and continues to compose musicals. Prior to the pandemic, one of his shows, Ain't Retirement Grand, was playing all over the country and another show, Marilyn and Joe, was set to premiere in Japan. While the pandemic halted performances, Perlroth continued writing and preparing for theaters to open again. He is extremely excited about Two Extraordinary Women, a show he is currently working on that weaves together the stories of Harriet Tubman and Rosa Parks. Another show of his, A Musical Portrait of Oscar Wilde, is also ready for production.
"I am very aware that I have been blessed with a long life, a lot of love, and a rich career," says Perlroth. He spent 56 years married to the love of his life before she passed in 2015; he traveled the world, and performed with and for big name celebrities, like Robert Redford, Gene Wilder, and Rosemary Clooney—and that's a life to be proud of.
We want to hear from you! If you have a story to share, or want to share a fellow alum's story, let us know!