From Palestine to the U.S., Nursing Alumnus Ismat Mikky Has Built a Successful Academic Career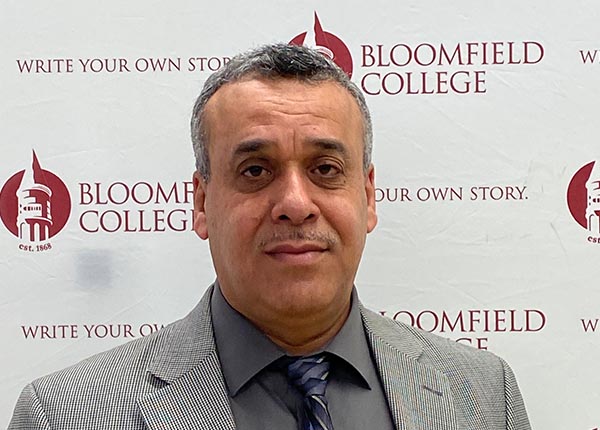 Since graduating from UHart's Master of Science in Nursing (MSN) program in 1999, Ismat Mikky has achieved a remarkable career trajectory. A native of Palestine, he came to UHart on a Fulbright scholarship and went on to complete a PhD at the University of Connecticut. He has built a successful academic career and was recently named chair of the division of nursing at Bloomfield College in New Jersey, where he has taught since 2009.
A popular professor at Bloomfield, students often joke with Mikky about whether he ever sleeps. He is known to answer emails and calls around the clock. "My passion is teaching and students are constantly sending appreciation emails. I love the connection we have and I value our relationships," he said.
Mikky said his experience in UHart's MSN program provided a strong foundation to complete his doctoral degree. At UConn he received the Carolyn Ladd Widmer Research Award in recognition of excellence in the field of nursing research. His areas of expertise include nursing education, adult health nursing, cardiovascular nursing, and long-term care.
"The integration of instructional technology in education has been my passion for a long time," he said. "My academic preparation at UHart assisted me in becoming a proficient educator who is able to integrate cutting-edge technologies and effective teaching strategies in nursing education."
Mikky is grateful to the faculty and staff at UHart who helped him adjust to life in the U.S. as an international student, especially Associate Professor Karen Breda and former Assistant Dean Marlene Hall. 
"The graduate nursing program at UHart is staffed with dynamic faculty who have instilled the values of scholarship, caring, empathy, inclusion, and diversity into their students within a humanistic-holistic approach," he said. "All of this contributed to my successful professional story as a nurse educator and scholar."
In addition to his experience at UHart and UConn, Mikky studied cardiovascular nursing at Emory University in a program funded by the United States Information Agency (USIA) and earned his BSN degree at Bethlehem University in Palestine. He was the founder of the first home health agency in Bethlehem and was among the team members who established the first cardiac catheterization lab at Makkassed Hospital in Jerusalem.
Mikky is also proud of his recent honors and awards. In 2020 he received the Joyce Carol Oates award for teaching excellence, nominated by the Bloomfield College faculty.  In 2019 he received the Skyfactor Assessment and Impact Award at the American Association of Colleges of Nursing (AACN) Leadership Conference in recognition of Bloomfield College's successful use of data to improve program effectiveness and student retention.
We want to hear from you! If you have a story to share, or want to share a fellow alum's story, let us know!