Hawks Soar: Alumni Career Webinars
Join us for our virtual webinars featuring alumni and friends of UHart sharing their professional advice and expertise. Enhance your skills in areas like leadership, communication, and technology and get a chance to connect with other UHart alumni. See past webinar topics and presenters plus upcoming webinars on the Hawks Soar page.
UHart Alumni Get Outside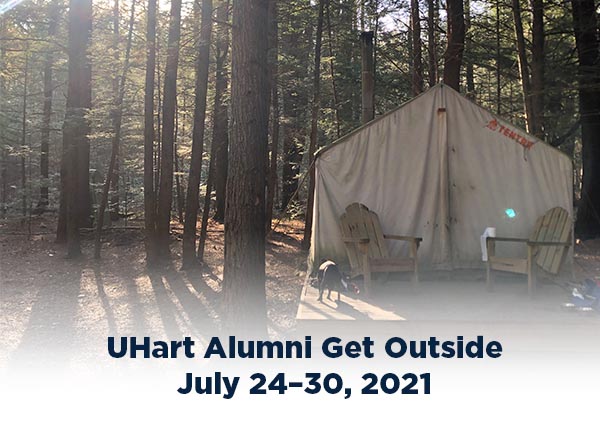 July 24–30, 2021
Join us from wherever you are between July 24–30 and get outside to do your favorite activities! Try a new hike, rent a kayak, go camping, take a walk, whatever activity makes you feel the best! You set your goal, and we check in with you to offer motivation and community along the way. What new activity will you try?
UHart Alumni Massachusetts Virtual Meetup
Thursday, August 5, 2021
7–8 p.m.
Hosted by Alex Cabal '05 
Meet and connect with other UHart alumni living in Massachusetts! This is a fun opportunity to learn about who your UHart neighbors are, reminisce about the good old days, and talk about why living in Massachusetts is the best of New England. Come for the whole event or drop in for a few minutes to say hi, we can't wait to meet you!
UHart Alumni Book Club Discussion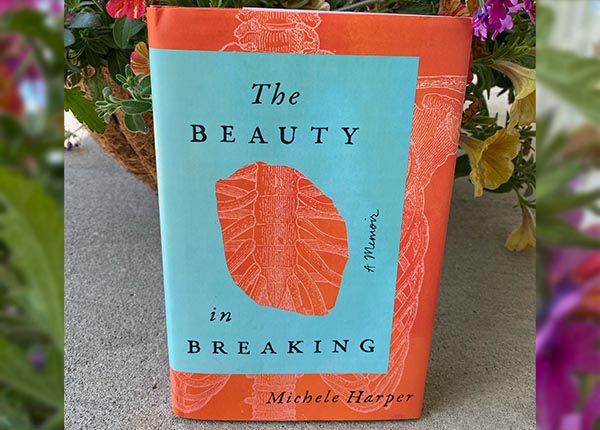 Our May to June Selection:
The Beauty in Breaking: A Memoir 
by Michele Harper
Not yet an Alumni Book Club member? Everyone is welcome! Come hang out with us while we discuss themes from the book.
Past Virtual Events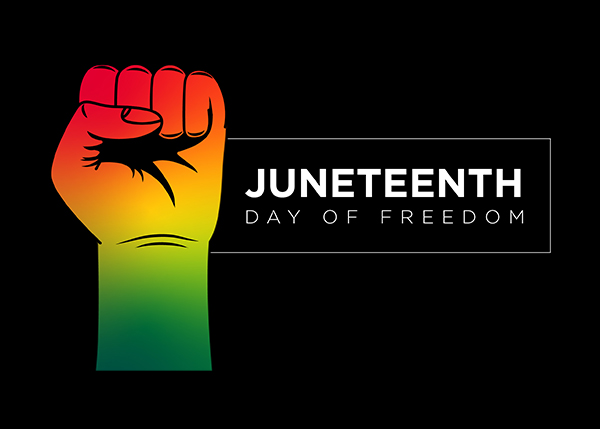 UHart alumni gathered virtually to Learn more about the national holiday and celebrate in collaboration with UHart throughout the week leading up to Juneteenth! 
The University of Hartford and the Aetna Hartford Alliance hosted a Virtual Summit. Speakers offered updates on the Aetna/UHart relationship.
This may have been our cheesiest event yet! Chef Sam Belotte '06 joins us on National Cheese Day to show us how to prepare a charcuterie board like a pro.
SGA/SA members from the 80s gathered virtually to reconnect with former classmates and share some great memories from their time at UHart. 
DMV alumni connected socially or professionally and reminisced about their UHart days with hosts Scott Rivette '98 and Rob McCarry '98.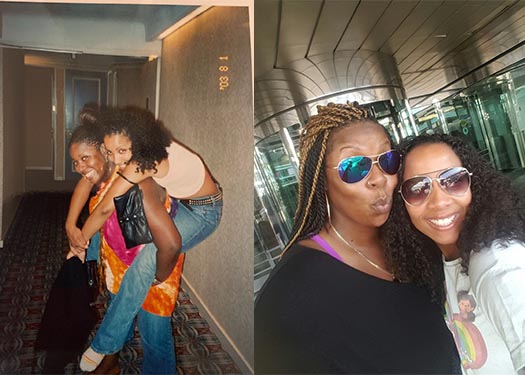 NYC-area alumni gathered virtually on Cinco de Mayo for a fun and casual event hosted by Dr. Ebony Wright Campbell '04 and Kristen Harris '02.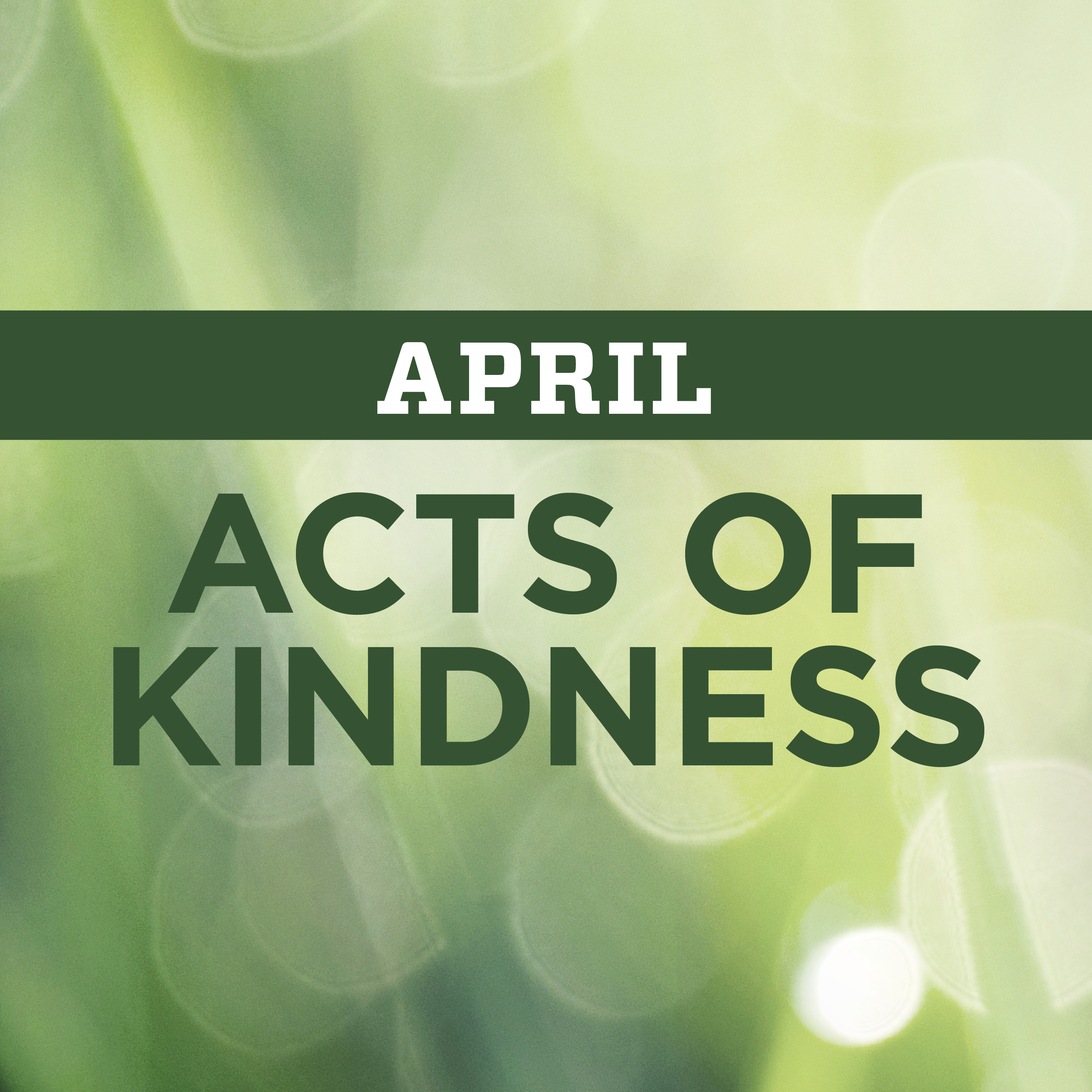 Members of the UHart community came together virtually to complete acts of kindness and see what and see what an impact small gestures can make on their communities! From April 18–24, UHart alumni banded together to perform acts of kindness and service within their communities. 
March 10 at 8 p.m. EST
Kick off UHart's biggest day of giving with us at our virtual launch! Hosted by Suzie Hunter '14 and Alex Robertson '20, and featuring performances and appearances by Javier Colon '00, Bronze Radio Return, Marin Ireland '00, Scott Bradlee '05 of Postmodern Jukebox, Phillip Boykin '95, jazz duo Brandee Younger '06 and Dezron Douglas '05, and more. The entire UHart community, families, and friends are invited to join us for this celebration!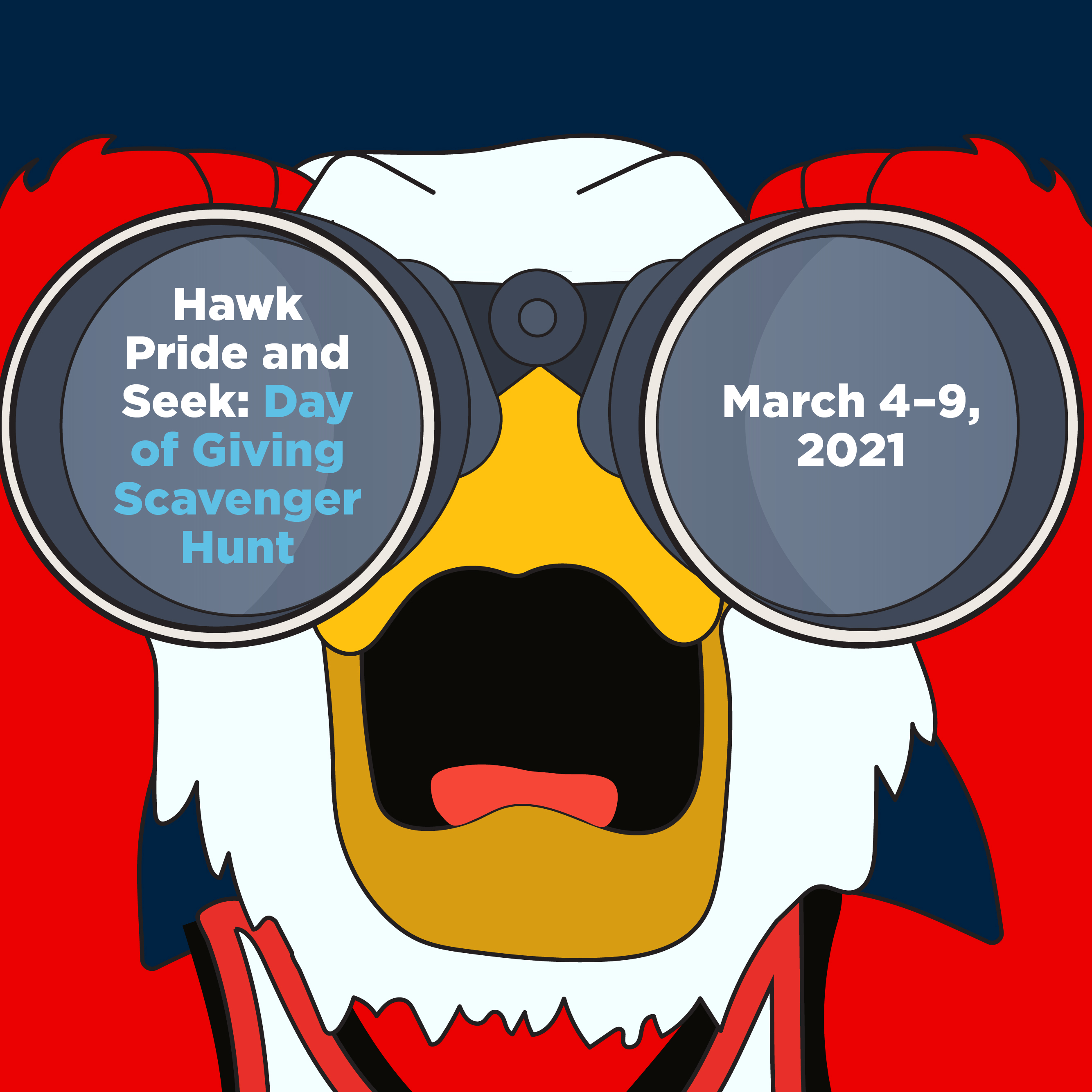 20 teams competed in the first-ever Hawk Pride and Seek: Day of Giving Scavenger Hunt leading up to the 6th Annual Day of Giving. The teams came together to connect, compete, share, and give leading up to UHart's annual Day of Giving.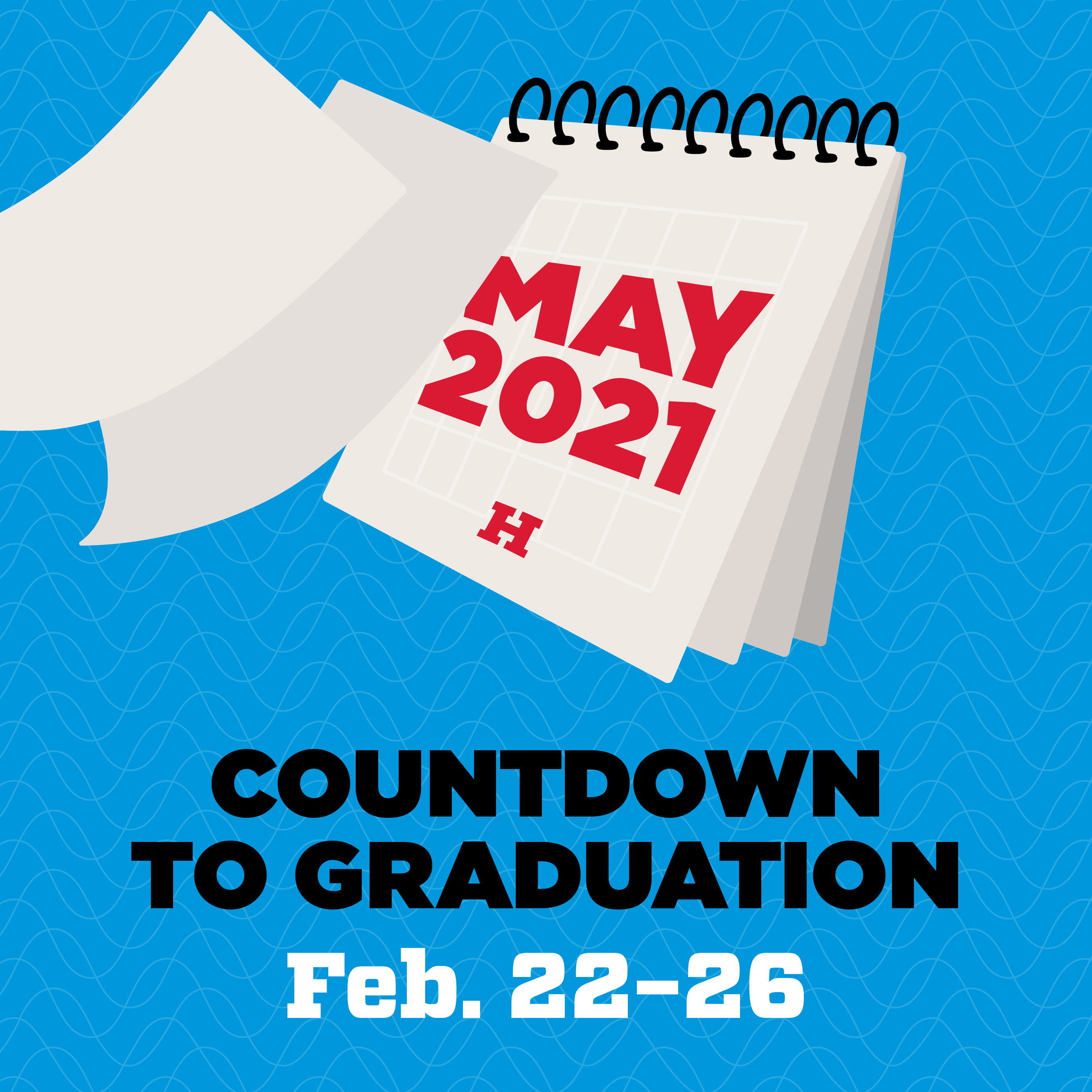 The UHart Alumni Engagement team held a week long event to help current seniors get ready for graduation and welcome students into the alumni family. Events included:
Kick-off & Trivia Game
Adulting 101 Program Kick-off: Basic Finances
2020 Grads Panel
How to Manage the Interview to Your Advantage
Welcome to the Alumni Association Networking Event & Happy Hour
This event featured Andréa Hawkins M'08 and John Simonian '87 who each own coffee shops along with a drink-making demonstration by UHart's Dining Services staff.
Andréa Hawkins M'08 and Doug Barber, owners of Berkins Blend in Glastonbury CT and Berkins on Oak in Hartford CT, discussed the impact of coffee and small businesses on the community; and John Simonian '87, owner of Beanstock Coffee in Eastham, MA, gave a virtual tour of roasting equipment and the roasting process. Lastly, UHart's Dining Services team will provided a demonstration on a specialty coffee drink that can be made at home.
Presented by Dr. Peter Oliver, associate professor of Educational Psychology and Human Development, we worked together to learn techniques focusing on mindfulness to help manage stress and had a great conversation sharing tips and tricks.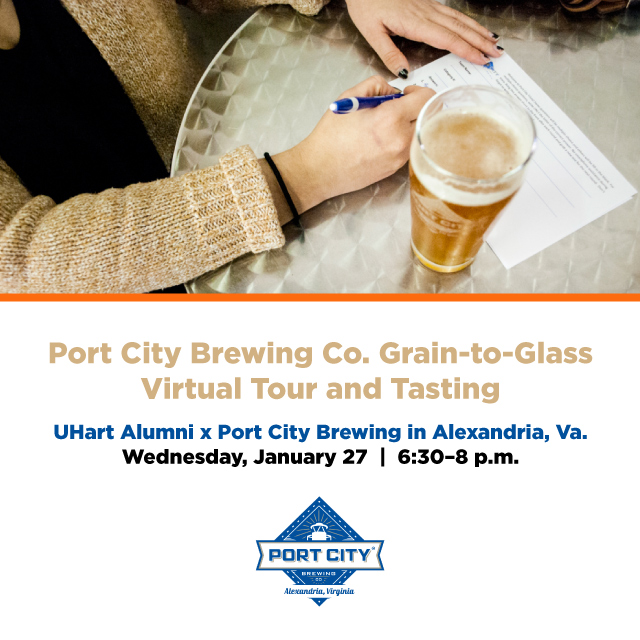 UHart Alumni x Port City Brewing in Alexandria VA
Virtual Tour and Guided Beer Tasting
Washington DC area alumni had a fun evening of supporting a local business and discovering new beers. Port City Brewing Company was founded in 2011 to bring the DC area more choices for great quality, locally produced craft beer.
Hosts, Kristen Harris '02 and Nida Shaikh '20, had a laid back and engaging evening connecting with other University of Hartford alumni living in the Big Apple. 
Panel discussion hosted by the University of Hartford Partnership Council.
Hartford's innovation ecosystem has taken root and is thriving. Hear about how accelerators and start-ups are making their marks in the capital city and beyond, and learn more about how you can be a part of this new wave of creativity and entrepreneurship! 
Moderator:
Milena Erwin, Program Manager, University of Hartford Women's Business Center
Panelists:
Laura Dinan Haber '07, Innovation Program Manager, Nassau Financial Group
Marty Guay, Vice President, Business Development, Stanley Black & Decker
Gordon Hui, Vice President, Marketing & Customer Experience, Applied Technology Solutions, Hartford Steam Boiler   
Hawktober is the University's annual homecoming weekend and, this year, we came to you! The UHart community joined us from the comfort and safety of their homes for the first ever virtual Alumni and Family Weekend!
In case you missed any events, most recordings are available to view on the Hawktober event links page.
Part of the Rogow Distinguished Visiting Lecturer Series
The University of Hartford's Associate Professor of Political Science Bilal Sekou will facilitate a panel of advocates and political leaders including activist Karen Hobert Flynn and Senator Douglas McCrory.

Karen Hobert Flynn has been a democracy reform activist and leader for more than three decades. She has served 25-plus years in state and national leadership positions with Common Cause, and is the organization's ninth president. Karen serves as the co-chair of the Democracy Initiative and is on the board of Democracy21. 
University of Hartford alumnus Senator Doug McCrory '88, MM '95 has served as State Senator representing parts of Bloomfield, Hartford, and Windsor since 2017. He was first elected to the General Assembly in 2004 to represent the 7th House district, which he served for six full terms.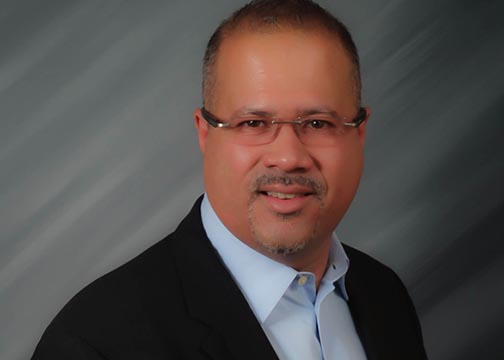 From Spanish Speaking to Latinx:
Three Afro-Puerto Ricans who Championed Inclusion
As an institution, the University of Hartford honors the contributions and importance of Hispanic and Latinx Americans to the United States. We celebrate the many heritages and cultures of individuals and communities whose ancestry can be traced back to Spain, Mexico, Central and South America, and the Caribbean. The President's Office for Diversity and Inclusion will observe Hispanic/Latinx Heritage Month with guest speaker Dr. Anthony De Jesús, associate professor in the Department of Social Work and Equitable Community Practice and acting director of the MSW Program at the University of Saint Joseph.
Part of the Rogow Distinguished Visiting Lecturer Series
Rosa Alicia Clemente is an organizer, political commentator, and independent journalist. An Afro-Puerto Rican born and raised in the Bronx, NY she has dedicated her life to organizing, scholarship, and activism. From Cornell to prisons, Rosa is one of her generations leading scholars on the issues of Afro-Latinx identity.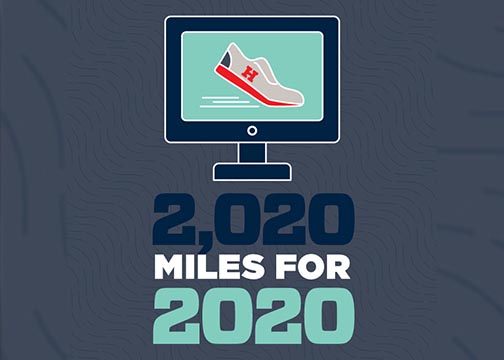 From Sept. 20–26 the UHart community joined together for a virtual run/walk to collectively complete 2,020 miles.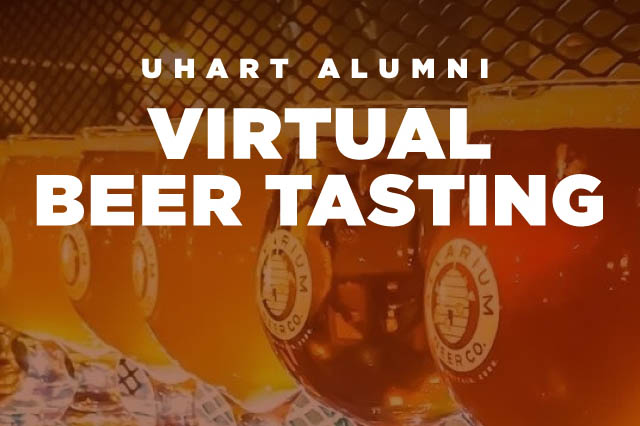 UHart alumni connected in late August for a virtual beer tasting hosted by Alvarium Beer Co.! 
Participants were able to order and pick up a curated four-pack from Alvarium Beer Co. and enjoy a night at home visiting with fellow alumni.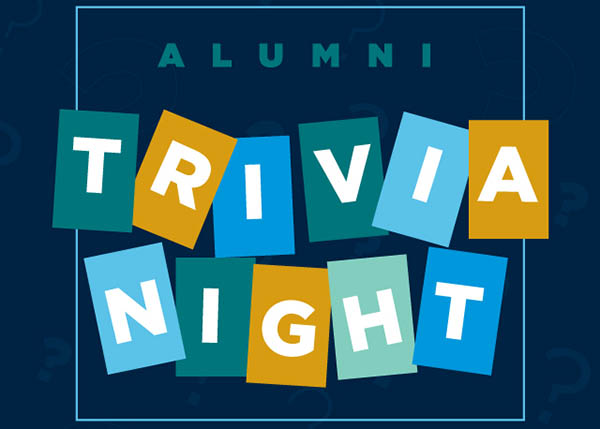 University of Hartford alumni got together virtually for a fun, friendly, and possibly competitive game of virtual trivia, hosted by Mike Burchard '08, owner of B_Entertained DJs and More. This event was casual, laid back, and a great way to start your weekend at a safe social distance with friends and your University of Hartford community.
A Presidents' College Online Lecture featuring Dr. Mike Magee
Recorded on April 29, 2020
View recording and learn more about Magee here.
This online slide presentation honors three unique pairs of women of the 19th and 20th centuries who pioneered efforts to improve the world of health, science, medicine, politics, and more. They have in common passion, determination, and dedication against considerable odds and committed opponents. The presentation focuses on the hidden stories and little-known details of these remarkable leaders, supported by rare visual images that help bring the characters to life and spotlight their lives and achievements.