Hawks Soar: Alumni Career Webinars
Join us for our virtual webinars featuring alumni and friends of UHart sharing their professional advice and expertise. Enhance your skills in areas like leadership, communication, and technology and get a chance to connect with other UHart alumni. See past webinar topics and presenters plus upcoming webinars on the Hawks Soar page.
INNOVATION IN HARTFORD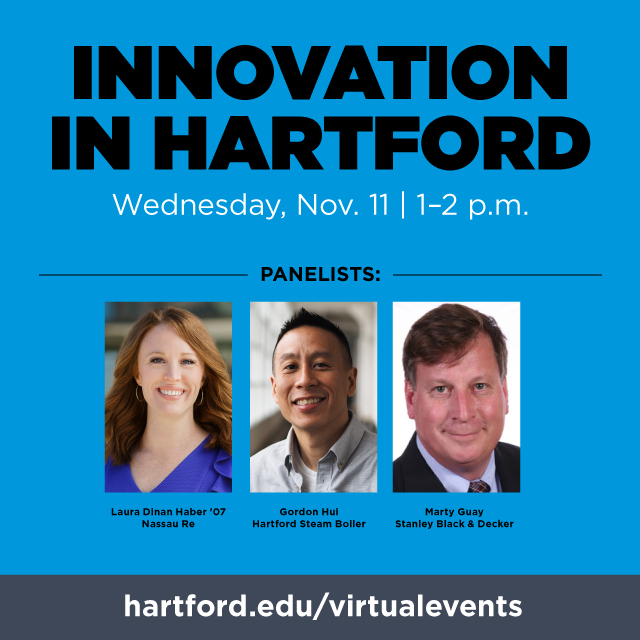 Panel discussion hosted by the University of Hartford Strategic Partnership Council.
Wednesday, Nov. 11, 1–2 p.m.
Hartford's innovation ecosystem has taken root and is thriving. Come hear about how accelerators and start-ups are making their marks in the capitol city and beyond, and learn more about how you can be a part of this new wave of creativity and entrepreneurship! 
Moderator:
Milena Erwin, Program Manager, University of Hartford Women's Business Center
Panelists:
Laura Dinan Haber '07, Innovation Program Manager, Nassau Re/Imagine
Marty Guay, Vice President, Business Development, Stanley Black & Decker
Gordon Hui, Vice President, Marketing & Customer Experience, Applied Technology Solutions, Hartford Steam Boiler   
More on Laura Dinan Haber '07
Laura Dinan Haber is a creative strategist who partners with organizations to convene, craft, and construct opportunities that aid in driving collaboration and business interests.
Haber believes that purposeful work and personal character build a strong foundation for shared successes.
Currently, Haber is the program manager of Nassau RE/Imagine, Nassau Financial Group's Insurtech incubator. She also serves as co-organizer of TEDx Hartford and the vice president of the University of Hartford Alumni Board of Directors, and is an active member of the University Park and Reset Board of Directors.
Haber is a small business owner and holds economic development, business analyst, and web design certifications. She was chosen as a Hartford Business Journal "40 Under Forty" winner in 2016.
Haber holds a Bachelor of Science degree in business administration from the University of Hartford, graduating summa cum laude.
Marty Guay is the Vice President, Business Development, for Stanley Black & Decker.  In this capacity, Marty looks to create value creation opportunities by working with startups, innovation eco-systems, and the entrepreneurial community. 
Previously, Marty was the President of STANLEY Healthcare, a global business and operating division of Stanley Black & Decker, a Fortune 500 company with a track record of innovation and sustained profitable growth.  STANLEY Healthcare is a recognized leader in solutions that transform safety, security and operational efficiency for senior living organizations, hospitals and health systems.   The solutions enable customers to achieve organizational excellence and superior care in five critical areas; security and protection, patient and resident safety; clinical and operations workflow, environmental monitoring, and asset management. 
Prior to STANLEY Healthcare, Marty was a senior leader at STANLEY Security, the second largest global provider of electronic security.  He served at the President, Integrated Systems as well as the Vice President of Sales and Operations for North America.   Previous to STANLEY, Marty had twenty years of security experience notably as the President of Niscayah, USA and the Chief Operating Officer for Securitas Systems. 
From 1992 through 1999 Marty served as the Chairman of the Finance Committee for the national Association of Catholic Chaplains based in Milwaukee, WI. 
Marty is an executive member of The Center for Patient Safety Research and Practice based at the Brigham & Women's Hospital and Harvard Medical School.   He is also a Board Member of Massachusetts Advocates for Children, a non-profit organization that removes barriers to educational and life opportunities for children and youth.
Marty earned a Bachelor's degree and M.B.A. from the George Washington University. He completed the Program on Negotiation at Harvard Law School.
Gordon Hui serves as vice president of marketing and customer experience for Hartford Steam Boiler (HSB), part of Munich Re, Applied Technology Solutions. In his role, Hui leads the marketing strategy and execution, plus sales enablement, for HSB's Internet of Things (IoT), Industrial IoT, and Emerging Technology businesses. He is also guiding customer experience initiatives to improve the end-to-end experience of HSB IoT products and services.
Over the past 15 years, Hui's career in innovation has spanned corporate and consulting environments. Prior to his current role, Hui was HSB's first-ever vice president of strategic innovation, guiding disruptive innovation opportunities for commercial insurance. Before HSB, Hui led strategy and insights at Smart Design, a design and innovation consulting firm with offices in New York City, San Francisco, and London. Hui's journey in innovation also includes stints at The Hartford's innovation group and Peer Insight, one of the first service innovation consulting firms in the United States.
Hui holds an MBA from The Wharton School of Business at the University of Pennsylvania and bachelor's degrees in finance and international business from the University of Maryland. His thoughts on innovation, design, and Internet of Things have been featured in Fast Company, Harvard Business Review, Chief Executive, and TEDx.
In the local community, Hui represents HSB in the Upward Hartford's Smart Buildings Lab and is a board member of TheaterWorks Hartford.
UHart Alumni Book Club Discussion
Our August to October Selection:
Talking to Strangers: What We Should Know about the People We Don't Know
Not yet an Alumni Book Club member? Everyone is welcome! Come hang out with us while we discuss themes from the book and wrestle the generalist vs. specialist dilemma in our modern world.
Past Virtual Events
Hawktober: Stay-at-Home-Coming | Oct. 16–18
Hawktober is the University's annual homecoming weekend and, this year, we came to you! The UHart community joined us from the comfort and safety of their homes for the first ever virtual Alumni and Family Weekend!
In case you missed any events, most recordings are available to view on the Hawktober event links page.
Voting Rights: Protecting the Right to Vote | Oct. 15
Part of the Rogow Distinguished Visiting Lecturer Series
The University of Hartford's Associate Professor of Political Science Bilal Sekou will facilitate a panel of advocates and political leaders including activist Karen Hobert Flynn and Senator Douglas McCrory.

Karen Hobert Flynn has been a democracy reform activist and leader for more than three decades. She has served 25-plus years in state and national leadership positions with Common Cause, and is the organization's ninth president. Karen serves as the co-chair of the Democracy Initiative and is on the board of Democracy21. 
University of Hartford alumnus Senator Doug McCrory '88, MM '95 has served as State Senator representing parts of Bloomfield, Hartford, and Windsor since 2017. He was first elected to the General Assembly in 2004 to represent the 7th House district, which he served for six full terms.
UHart Celebrates Hispanic/Latinx Heritage Month | Oct. 9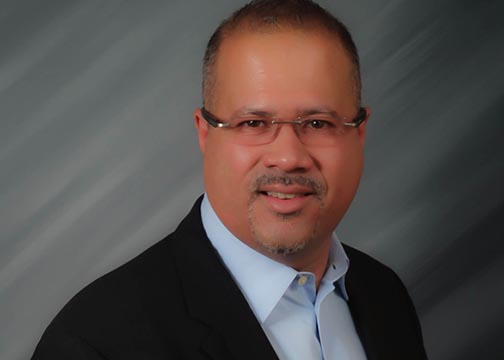 From Spanish Speaking to Latinx:
Three Afro-Puerto Ricans who Championed Inclusion
As an institution, the University of Hartford honors the contributions and importance of Hispanic and Latinx Americans to the United States. We celebrate the many heritages and cultures of individuals and communities whose ancestry can be traced back to Spain, Mexico, Central and South America, and the Caribbean. The President's Office for Diversity and Inclusion will observe Hispanic/Latinx Heritage Month with guest speaker Dr. Anthony De Jesús, associate professor in the Department of Social Work and Equitable Community Practice and acting director of the MSW Program at the University of Saint Joseph.
Black Lives Matter! The Roots of the Movement Today | Sept. 24
Part of the Rogow Distinguished Visiting Lecturer Series
Rosa Alicia Clemente is an organizer, political commentator, and independent journalist. An Afro-Puerto Rican born and raised in the Bronx, NY she has dedicated her life to organizing, scholarship, and activism. From Cornell to prisons, Rosa is one of her generations leading scholars on the issues of Afro-Latinx identity. 
2,020 Miles for 2020 | Sept. 20–26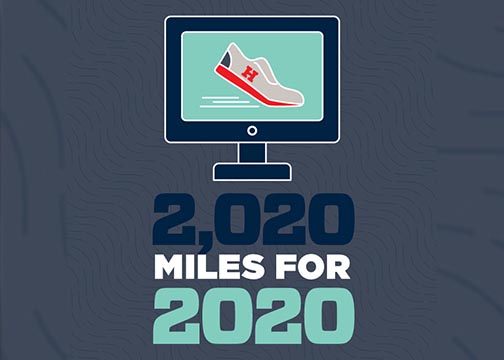 From Sept. 20–26 the UHart community joined together for a virtual run/walk to collectively complete 2,020 miles. 
UHart Alumni Virtual Beer Tasting with Alvarium Beer Co. | Aug. 20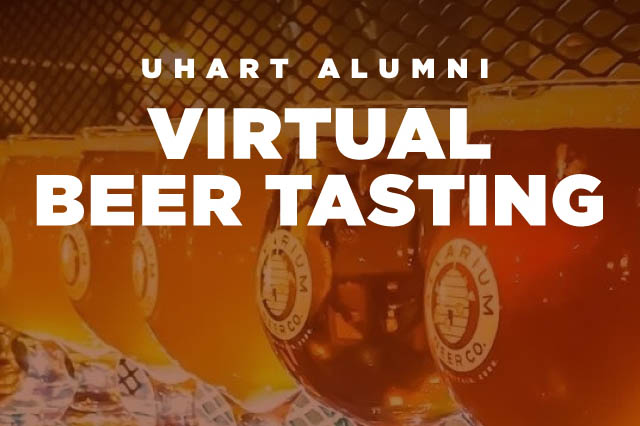 UHart alumni connected in late August for a virtual beer tasting hosted by Alvarium Beer Co.! 
Participants were able to order and pick up a curated four-pack from Alvarium Beer Co. and enjoy a night at home visiting with fellow alumni.
Alumni Trivia Night | July 30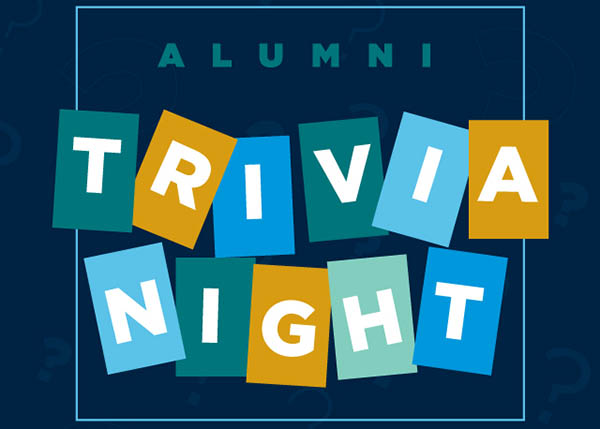 University of Hartford alumni got together virtually for a fun, friendly, and possibly competitive game of virtual trivia, hosted by Mike Burchard '08, owner of B_Entertained DJs and More. This event was casual, laid back, and a great way to start your weekend at a safe social distance with friends and your University of Hartford community.
The Untold Stories of Courageous Women in Public Health with Dr. Mike Magee | April 29
A Presidents' College Online Lecture featuring Dr. Mike Magee
Recorded on April 29, 2020
View recording and learn more about Magee here.
This online slide presentation honors three unique pairs of women of the 19th and 20th centuries who pioneered efforts to improve the world of health, science, medicine, politics, and more. They have in common passion, determination, and dedication against considerable odds and committed opponents. The presentation focuses on the hidden stories and little-known details of these remarkable leaders, supported by rare visual images that help bring the characters to life and spotlight their lives and achievements.