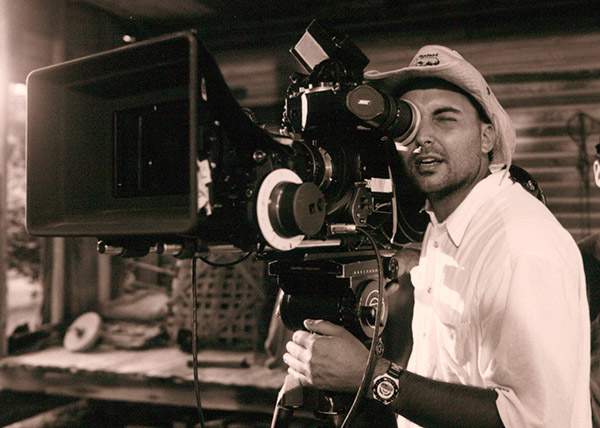 Steve Dunning '89 had always had his eyes set on being a filmmaker and was committed to doing whatever it took. Raised in a small rural Pennsylvania town, Dunning came to the University of Hartford's Hartford Art School (HAS) to follow his passions. He sought an education that would help him achieve his goals; he learned a variety of skills and knowledge that proved valuable to his success as a producer, director, writer, and actor, working with some of the biggest stars in the industry, including Steven Spielberg, Tom Hanks, Michael Jackson, Madonna, Tom Cruise, and Mariah Carey. Dunning has traveled the world, not only for his business but also as an educator and for his record label. His hard work and sacrifices have paid off, and now, Dunning is also focused on another passion—giving back and giving others a chance through his nonprofit Charities Love Talent.
Can you tell us about some of your proudest professional accomplishments?
I began at the bottom, without any connections, and worked really hard to get on as many projects as I could, often working for free. I've done everything—worked as an extra, grip, prop master, writer, camera operator, production assistant, line producer, etc.—and that really helped me become a better director and producer. I learned by working on projects like Born on the Fourth of July with Tom Cruise, Madonna's music videos, NBC shows like E2, HBO series like From the Earth to the Moon, Sex and the City, Sopranos, and literally hundreds more over the past decades in the business. In addition, I'm proud to have given world travel experience to musicians, dancers, and vocalists whom I have taken on tour for my record label. It vastly helped me as a performer and human being.
How did your UHart education help you to find success in such a highly competitive industry?
Although I always knew I wanted to direct and make films, I also wanted a well-rounded college experience where I could learn more than just my area of focus. UHart had that—through the other colleges, I could learn beneficial subjects like marketing, and the art school had diversity in the art subjects. I could learn and utilize various skills and knowledge in my future career. As a producer, that college education definitely helped my business skills. On the creative side outside of my film and photography classes, I wanted to learn things like sculpture to study 3D space, form, and function. I could apply this to the actual film set space in Hollywood projects. You don't learn fine art techniques like that in traditional film schools.
Also, UHart faculty helped me get a great internship in NYC for several commercial photographers and that helped me learn the ropes of that industry. Some of the jobs I did in Los Angeles were for still shooters and I knew exactly what to do, thanks to that internship. So, with any project I'm currently working on, I always want to help students looking for internships, job shadowing, or simply having an opportunity to learn by doing.
Did you have any mentors and how did they support you in your career?
I proved myself and sacrificed a lot, and was able to work for some great role models. Steven Spielberg was one of them and he gave me $1,000 towards the first short film I wrote, produced, and directed. Chris Carter, X-Files creator, was my boss when I was a post-production supervisor at 20th Century Fox—it was such a great experience to learn writing. I worked for Tom Hanks after that for several years and being able to work together as professionals making large budget projects was invaluable to help navigate my own work at other places, including Showtime, Universal, and Pixar. It's a lot of stress at that level so having such experienced people that you can go to and chat with is hugely meaningful.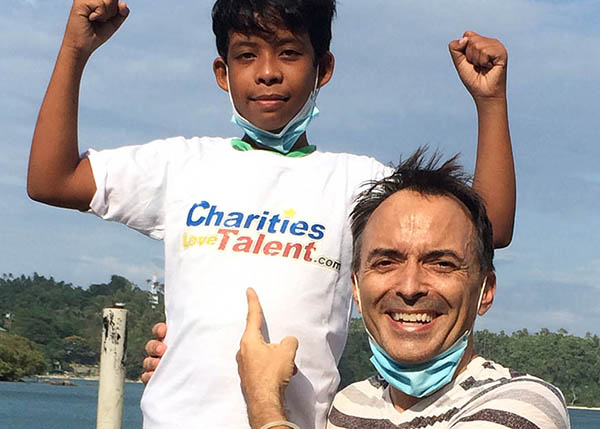 Can you tell us more about your passion project, Charities Love Talent?
Even as a child, I always had a passion for volunteerism and making a difference. Working at the LA Food Bank, homeless veteran organizations, education NGO's in other countries, and being a national co-lead of an NBCUniversal corporate diversity group—these experiences kept me going. I've done a lot of world travel and there's such a gigantic lack of opportunity and resources for literally billions of struggling people. I saw a way to utilize the popularity of mainstream talent shows and created Charities Love Talent to benefit a wider diversity of end users. Passionate performers of all types and ages can get the exposure and the opportunities they seek, while helping worthy charities at the same time. Talent can choose any charity or cause to benefit, and it gets 100% of the donations.
Charities Love Talent also utilizes brand ambassadorships, interns, and young volunteers interested in learning and contributing to the greater good, while having fun. From computer science to the arts, business, and social services, we always have opportunities for them.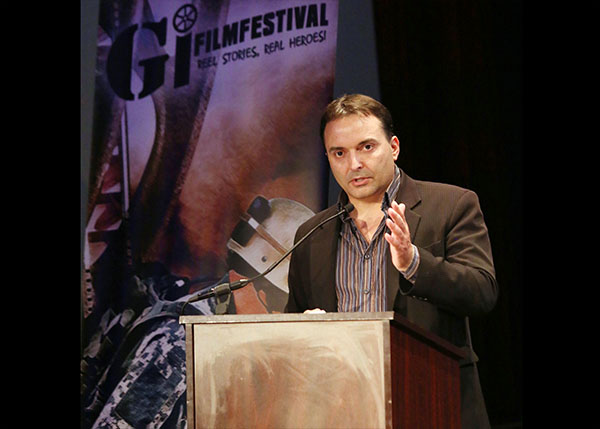 Do you have any advice for students and future alumni who aspire to work in the entertainment industry?
Some advice would be that you need to stay on top of the market, the customer base, the technology, and the prevailing wind on the micro and macro levels of society. Learn literally all that you can about your field from a broad range of sources. Don't let the competition get ahead of you. I do a lot of public speaking and lectures and always make it a two-way conversation to keep up on things. I feel it's best to think first of how you can help individuals with their goals and then see if there's synergy to make that mutually beneficial.
How do you maintain your mental health and nurture continued creativity?
I stayed at the Shaolin Temple on Songshan Mountain in China when I was teaching martial arts and have always carried that experience with me in life. The meditation, calmness, and elasticity of mind and body is essential on a daily basis for me. Finding an outlet for your inner voice to flow out of you into the ear of a listener, onto the water of a stream, through your external creativity, or even via your own inner self by a kind conversation is always wise exploration.
What do you hope your legacy will be?
I just want to help inspire people to know that there is no one else better than them—being faster, stronger, and richer is one thing, but better is not the same. You can have dreams, you can find and deserve help to achieve them, and you should help others along the way. Aim high, work hard, and you will overcome.
We want to hear from you! If you have a story to share, or want to share a fellow alum's story, let us know!