Summer Place Leaders in Training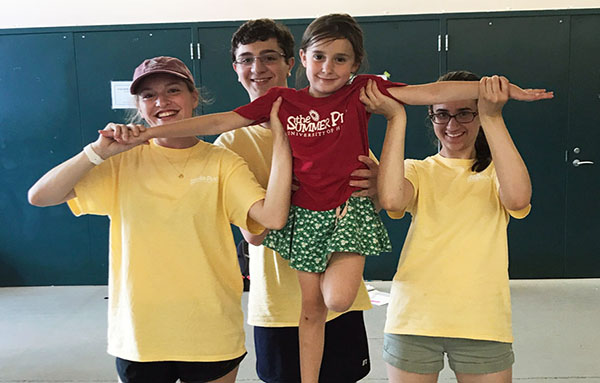 Summer 2022
A leadership training program for students entering grades 10 through 12
At SPLIT, we learn by doing. Campers attend workshops on management and leadership skills, team building, and self-discovery. SPLIT participants also gain hands-on experience working with Summer Place, Li'l Place, and Kinderplace campers.
Each of the SPLIT two-week sessions is built around a different curriculum, and campers leave the program with a greater sense of responsibility and competency, a strong work ethic, and more confidence in their decision-making and problem-solving abilities.
Session I focuses on leadership and character development. Session II focuses on community service, including a SPLIT food drive to benefit the West Hartford food pantry. Session III focuses on job application and interview strategies, and includes guest speakers who expose the campers to many professional career opportunities. It is important to note that we cover all of these topics throughout the summer, but place more of an emphasis on a specific theme during each focused two-week period.